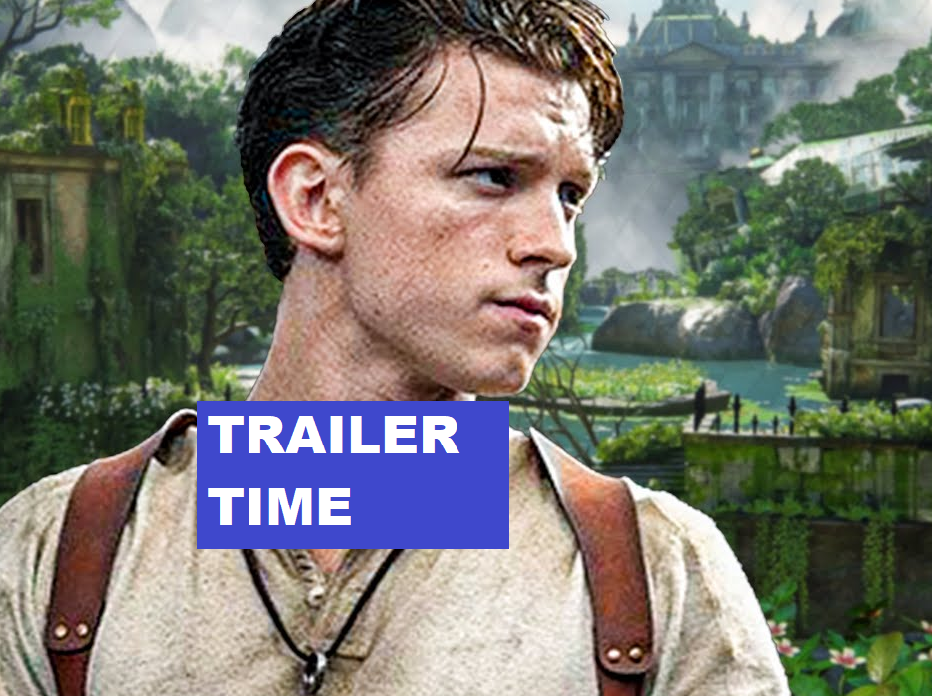 A Brief History of Uncharted:
The Uncharted games, developed by Naughty Dog, are a series of third-person action-adventures with critically praised stories to boot. The series is heavily inspired by Indiana Jones, seeing you, the player, explore beautiful vistas, hunt for treasure and artifacts, punch bad guys in the face and get stuck in with a series of thrilling set-pieces. The primary protagonist of the main games is Nathan Drake, in this film, played by Tom Holland from the arthouse hit drama 'Devil All the Time' and nothing else. Nothing at all. Definitely not known for a role as a certain friendly-neighborhood arachnid-human at all- Wait who's that below!?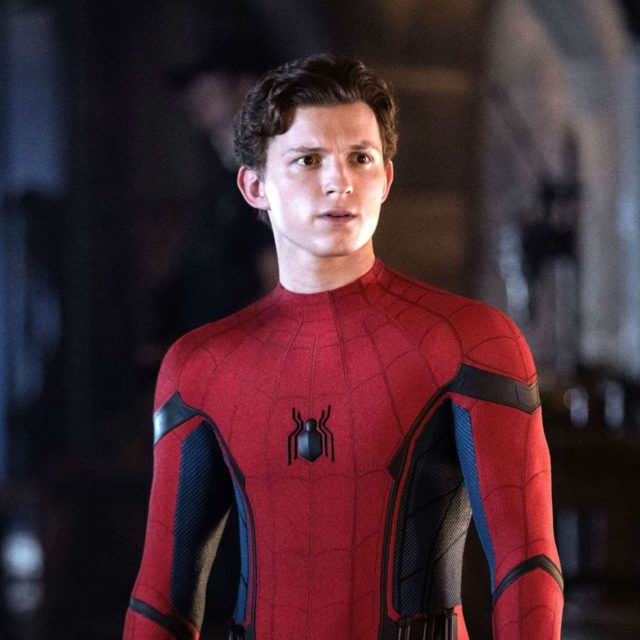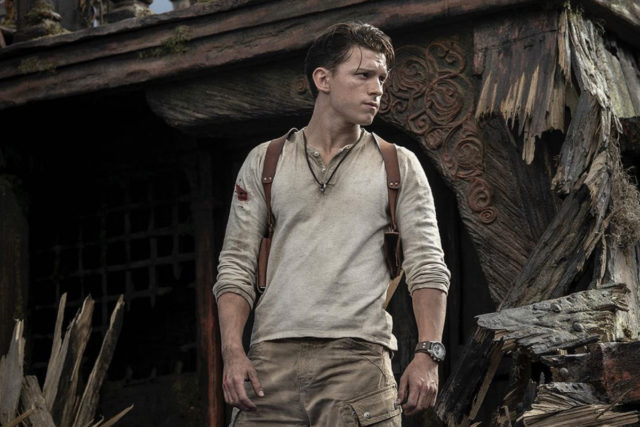 Time to do a trailer BREAKDOWN, BREAKDOWN:
The trailer seems to be mixing up aspects of the first game's origin elements with characters and plotlines from Uncharted 2: Among Thieves, as the trailer features someone heavily implied to be Chloe Frazer, a brief love interest and greatly skilled adventurer who's wit is only matched by her hotheadedness. She earns her own spin-off game in Uncharted: The Lost Legacy. Chloe is also Indian-Australian in the games, so three cheers for mixed-race representation! I'm also mixed.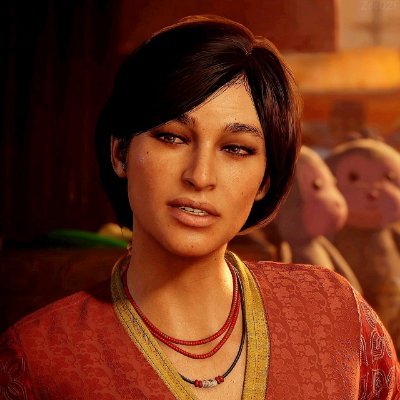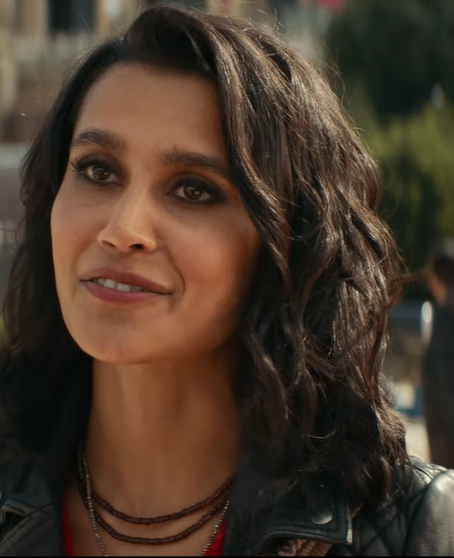 One brief scene from the opening teaser section (full trailer here) features an abandoned (possibly pirate-owned) ship in a cave, which smacks of a good-ol swashbuckling sword fight being afoot, as that's what happened with the last similar-looking ship-setting combo in Uncharted 4: A Thief's End.
The trailer also confirms the role of "Sully" (no, not that one, the one in the middle) will be played by Mark Wahlberg! In the games, Sully serves as a sort of experienced semi-mentor figure with a Sean Connery Bond-esque suave demeanor and a voice like chocolate-dipped honeycomb with a cup of coffee on a cold winter day. *Insert "ha ha, he looks more like Nathan Drake than the bloke playing Nathan Drake" joke here*.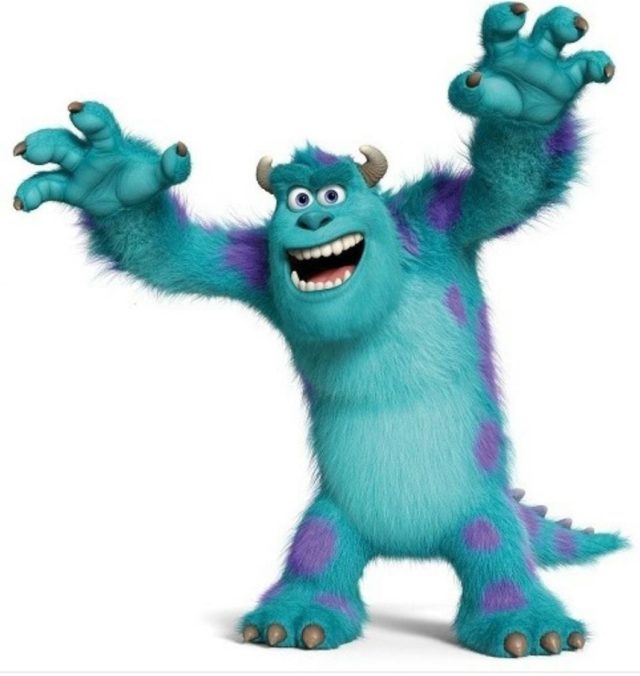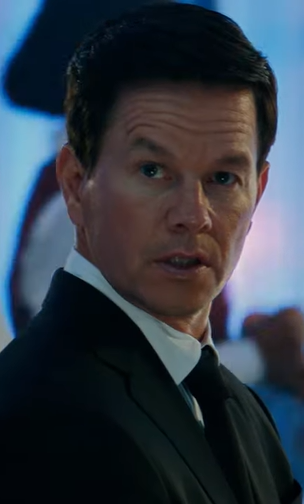 The set-piece with the Cargo plane where Nathan scales his way in Tom Cruise-ian fashion is an homage to a similar point in Uncharted 3: Drake's Deception. As this is a whole new retelling of the story, it'll be great to see the film jump around to the greatest hits of the franchise's moments.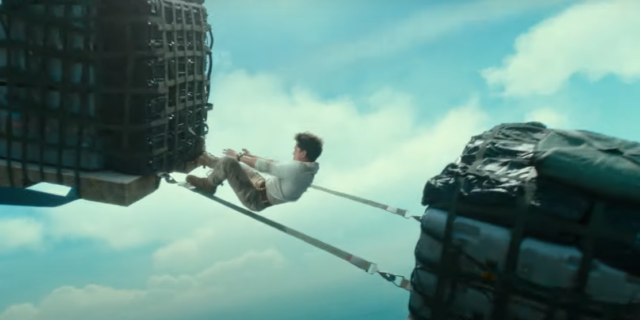 And last, but not least, the scene of Nathan being flummoxed by a henchman's thick Scottish brogue is clearly a masterfully artistic homage to… That one scene in 'Wreck it Ralph 2: Ralph Breaks The Internet' where Merida's one and only joke is "noo won understahnds me be-coz I'm scootish"…
That, or the beloved British sitcom Allo Allo, where the running gag with one character is "noo won understoonds me becoz I'm specking in brooken Franch"… I jest, but I'll take that as intentional for my own personal headcanon, your mileage may vary.
If you want a go at any and all of the Uncharted games to tide you over till the film comes out, have a butcher's round our store and take your pick right here. Even got a 3-for-1 deal on the original trilogy.
Anything I missed?  Theories to share? Comment below, helps with the algorithm.
Sign up for our newsletter from the website.
Instagram: Go2GamesShop
Twitter: Go2Games
Youtube: Go2Games.com
Facebook: Go2Games.com
Store: Go2Games.com