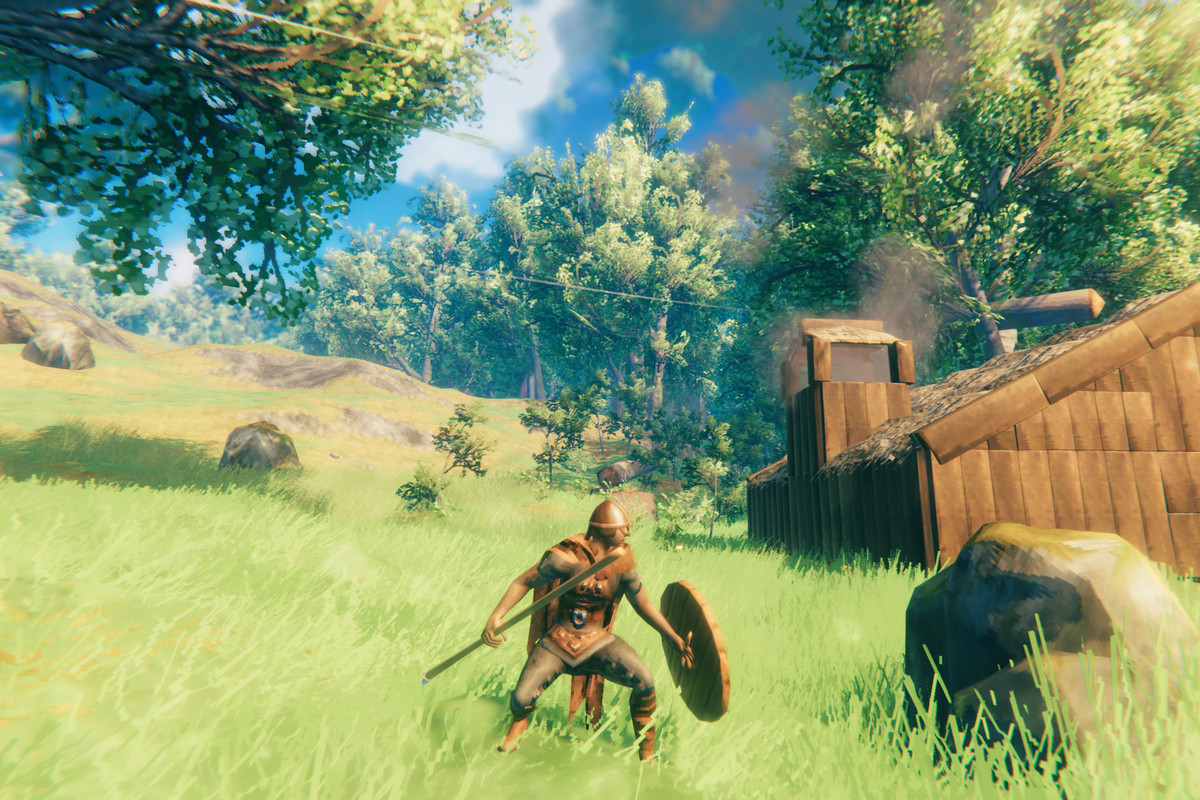 Iron Gate has confirmed that all weapons will be "rebalanced"…
Valheim's upcoming overhaul has been heavily detailed over the last few months, with various previews being released sequentially. Iron Gate first broke down the new hunger system, with new foods and different ways in which we process these foods (i.e. in terms of stamina buffs, health buffs, or both). Well, Iron Gate has released their final preview ahead of the highly anticipated content update for their successful Viking simulator.
This preview gives some brief details on how they are changing the battle-axe and bow.
Iron Gate say that all of Valheim's weapons have been rebalanced, but the battle-axe and bow have gotten some of the bigger changes. The battle-axe has a shorter wind up now, along with more stagger damage and cleaving ability. It's still heavy, so don't go getting in over your head with it.
In terms of the bow, the developers have made it so that even at high levels, you can't instantly draw your arrows. Alongside this, they've also reduced the stamina cost of keeping your bow continuously drawn. I've always had a bit of a struggle trying to pin down drakes in the mountains when they refuse to stop moving around. This change will make it easier to wait for a decent shot without running out of stamina. Iron Gate seem to have had folks like me in mind because that's exactly the example they use in the demonstration video. They say their intention is to make the bow less overpowered. However, this change isn't necessarily too large a nerf.
The update is just around the corner, dropping on Thursday, September 16th. Everything we know so far, new gold piles, treasure chests, different food types, food consumption differences, weapon changes, will all be with you next week.
Iron Gate has said the next big content update after Hearth & Home will focus on the Mistlands biome.
For future updates, watch this space.
To keep updated with the shop activities and weekly competitions, follow Go2Games on social media:
Instagram: Go2Gamesshop
Twitter: Go2Games
YouTube: Go2games.com
Facebook: Go2Games.com