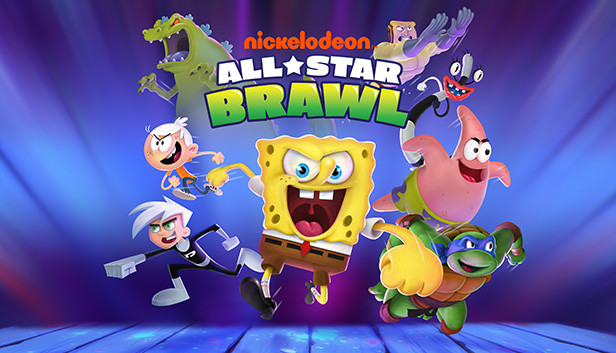 Nickelodeon All-Star Brawl was trending on Twitter last night after the gameplay was revealed for the anticipated release.
Announced earlier this year, Nickelodeon All-Star Brawl is an upcoming crossover fighting game developed by Ludosity and Fair Play Labs that takes all your favourite Nickelodeon characters and puts them in a brawl.
The pre-orders for the game are finally available for its October release and Ludosity have also given us a taste of the gameplay and it's gotten fans very excited for what's to come.
Nickelodeon All-Star Brawl Gameplay
If you're familiar with Super Smash Bros, then chances are you are going to be familiar with most of the gameplay and actions available to you. What got the fighting game trending on Twitter in the first place was the breakdown of different actions characters can use against one another, including the wavedash.
The wavedash plays a huge role in high-level Super Smash Bros gameplay and happens when a player repeatedly air-dodges the ground and can rapidly cover ground thanks to the engine's physics.
Gamers were also excited by the meme taunts available, involving a certain Spongebob Squarepants.
NICKELODEON ALL-STAR BRAWL HAS WAVEDASHING AND MEME TAUNTS LMFAOOOOOOOOO

THIS GAME IS LEGITIMATELY BEING MADE FOR COMPETITIVE PLAY LOL pic.twitter.com/zefEfwHsJV

— Aero (@ActualAero) September 8, 2021
Other similarities to Super Smash Bros' gameplay include how matches are set out to raise your opponents' damage percentage and knocking them off the screen and each character having their own range of normal and special attacks.
Yet this isn't a complete copy of Super Smash Bros. The game also includes gameplay that diverges from the brawl game and includes actions such as holding down the left trigger to prevent characters from turning away or allowing them to retreat, as well as projectiles in the game being reflected multiple times which grows in speed and strength with each volley.
There's even a built-in rock, paper, scissors system that decides how high, medium, or low an attack is carried out.
There isn't a confirmed release date for Nickelodeon All-Star Brawl yet, however, Nintendo has scheduled the release of their copy on the eShop on October 5.
Sign up for our newsletter from the website.
Instagram: Go2GamesShop
Twitter: Go2Games
Youtube: Go2Games.com
Facebook: Go2Games.com