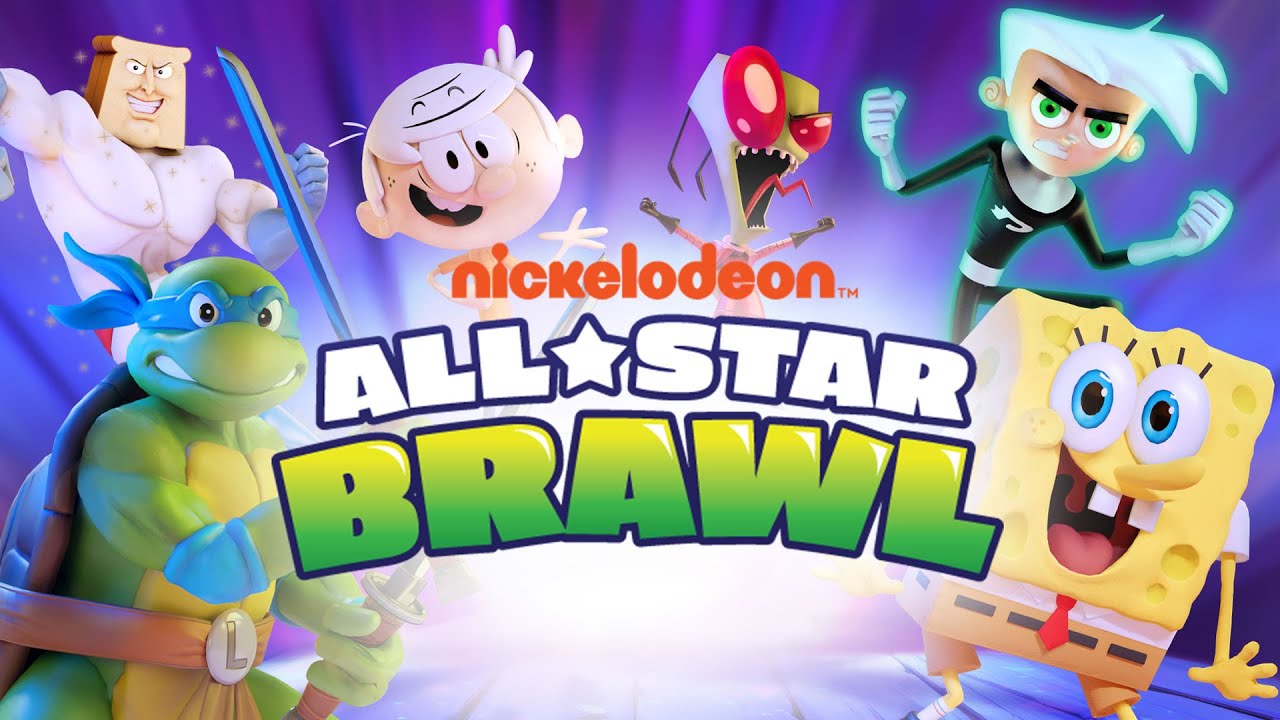 Meet the next biggest brawl game…
While we wait for the last character reveal for Super Smash Bros. Ultimate, could this game one-up Nintendo? If you grew up with Nickelodeon, it might.
Introducing Nickelodeon All-Star Brawl, the multiplayer brawl game that includes 3 decades of Nickelodeon cartoons to play and fight against.
Nickelodeon All-Star Brawl: What We Know
Nickelodeon All-Star Brawl takes all your favourite characters from classic and modern Nickelodeon cartoons and pits them against one another in the ultimate fight. Picture Nigel Thornberry taking down one of the Teenage Mutant Ninja Turtles, or Danny Phantom fighting against Spongebob Squarepants. They have even opted for the retro 1987 Teenage Mutant Ninja Turtle design rather than the version they produced.
The full roster of characters haven't been released yet, but more will be announced as we get closer to the game's release. Here's what we have so far:
Aaahh!!! Real Monsters — Oblina
Danny Phantom — Danny Phantom
Hey Arnold! — Helga Pataki
Invader Zim — Zim
Rugrats — Reptar
SpongeBob SquarePants — SpongeBob SquarePants
SpongeBob SquarePants — Patrick Star
SpongeBob SquarePants — Sandy Cheeks'
Teenage Mutant Ninja Turtles — Leonardo
Teenage Mutant Ninja Turtles — Michaelangelo
The Loud House — Lincoln Loud
The Loud House — Lucy Loud
The Ren & Stimpy Show — Powdered Toast Man
The Wild Thornberrys — Nigel Thornberry
Fans on Twitter have also managed to find hints of characters from Avatar: The Last Airbender and The Legend of Korra in the game's released footage, despite not being officially announced yet.
Korra is on the cover too pic.twitter.com/vksmCGmyJP

— iTMe (@HeyItMeBen) July 13, 2021
While it looks like the game is a copy of the Nintendo smash-hit, it has additional features that players might appreciate more. Players will be able to unlock additional moves for each character, giving it a more complex progression system.
The game's developer, Ludosity, has confirmed it will implement rollback netcode on supported platforms, a lag-reduction technique for online multiplayer fighting games that Super Smash Bros. Ultimate lacks. This also gives us hope that there will be an online experience involved too.
What characters are you hoping to see join Nickelodeon All-Star Brawl? Personally, I cannot wait for everything to change when the fire nation attacks.
Nickelodeon All-Star Brawl will launch Autumn 2021 for PS4, PS5, Xbox Series X/S and Nintendo Switch.
Sign up for our newsletter from the website.
Instagram: Go2GamesShop
Twitter: Go2Games
Youtube: Go2Games.com
Facebook: Go2Games.com