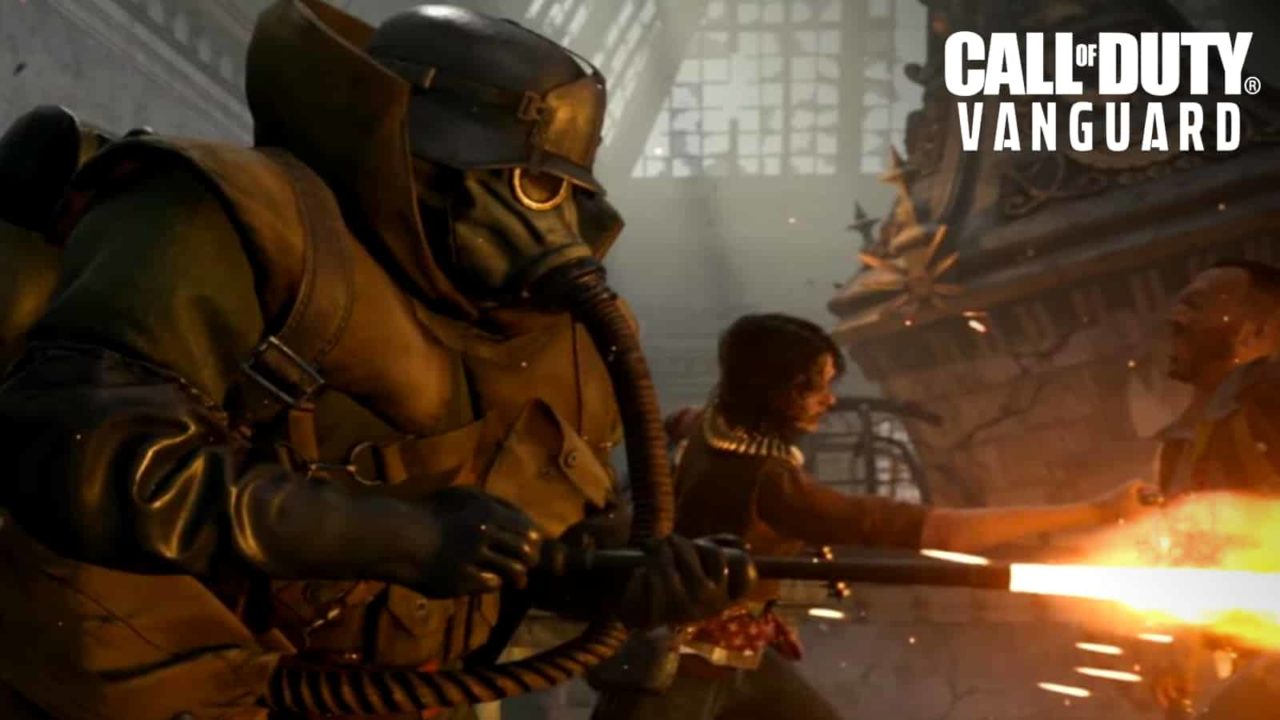 Call Of Duty Vanguard might see the introduction of two iconic movie characters, according to industry insider Tom Henderson. Who could these mysterious entries be, we hear you ask? Well none other than Captain Steve Rogers (AKA Captain America) as well as WW2's favourite archaeologist Indiana Jones. You can't get much bigger than these two.
Henderson tweeted today that Activision and Disney have been in talks about a "potential partnership opportunity" which will see our favourite characters make crossovers into the iconic shooter franchise. Additionally, he went on to send out a string of code from CoDPersues. For those unfamiliar with the name, they regularly post Call of Duty leaks which have more often than not correct. It seems that there will be an in-game event which will introduce the Marvel and Lucasfilm heroes, which we just cannot wait for.
Both Captain America and Indiana Jones seem to be making their way to #Vanguard in the near future.

Disney had been in talks with Activision in the summer on potential partnership opportunities. pic.twitter.com/XI7juVSdfC

— Tom Henderson (@_Tom_Henderson_) November 11, 2021
Both Captain America and Indiana Jones would certainly match the timeline of WW2 which means no anachronisms will be found. In their respective universes,  adventurer Jones fought the Nazis throughout the 1930's and Captain America is a World War II Veteran. Hopefully we will see the WW2 version of Cap like in his 2011 film, which will fit the mood and aesthetic of Vanguard. Similarly, we'd love to see Indiana Jones just as the way he's always been portrayed- as an absolute legend. Whipping Nazis and throwing Vibranium shields at Nazi's is something we can really get behind.
However, these two announcements really got us thinking. Who exactly is the all-time best character to appear in the Call Of Duty Franchise? There's definitely been plenty of shouts, so check out our top five ranking below. Before that though, make sure to watch the Call Of Duty Vanguard trailer, and pick up a copy right here! You won't regret it.
Top Five Call Of Duty Characters Of All Time
Here's our list of our favourite Call of Duty characters! It was hard work but we've managed to nail it down to five. Check them out below:
5.-Viktor Reznov
Games: World at War, Black Ops, Black Ops II
Arguably the most selfless character on the list, Viktor was always there when people needed him most. His bonds with Dimitri Petrenko and Alex Mason make up much of the first two games in the Black Ops story, and his personality shines throughout. He was a key figure in establishing the connection between WAW and the Black Ops games, and we wouldn't of changed that for anything.
4.-Gaz
Game: Modern Warfare
Lieutenant Gaz. What a man. Despite appearing in just two games, Gaz has remained a popular member of the SAS forces within the games. Luckily for us, we see a much more detailed and emotional character in Modern Warfare 2019 which makes him vastly more three dimensional. This adds a lot of empathy to his story which is why when he becomes a playable character we're able to relate with him just that bit more.
3.-Ghost
Game: Modern Warfare 2
He gives us the most heartbreaking death in the franchise. Not much else needs to be said. R.I.P to such an iconic character. Man, we hate Shepherd.
2.-Captain Price
Games: Modern Warfare, Modern Warfare 2, Modern Warfare 3, Modern Warfare 2019
If you looked up leader in the dictionary, a picture of this man with his iconic cigar would appear.  We'd follow Captain Price into any battle. A stalwart throughout the Modern Warfare franchise, he always adds witty comments to make our playing experience that much better and has some of the most iconic lines in the franchise. Harsh but brave, there really was no-one better to be fighting under.
1.- Captain "Soap" Mactavish
Games: Modern Warfare, Modern Warfare 2, Modern Warfare 3
Captain MacTavish. Soap. Whatever you prefer to call him, he is arguably one of the greatest video game characters of all time. His trilogy of games stand the test of time as being some of the best FPS shooters ever to exist. Not much more needs to be said for this man, except the mention of his name has got everyone buzzing for the Modern Warfare 2019 sequel.
Anyone you think should've made it? Drop a comment in the box below! Firstly though, check out this article here as to why Vanguard has got into some controversy recently.
Sign up for our newsletter from the website.
Instagram: Go2GamesShop
Twitter: Go2Games
Youtube: Go2Games.com
Facebook: Go2Games.com
Store: Go2Games.com