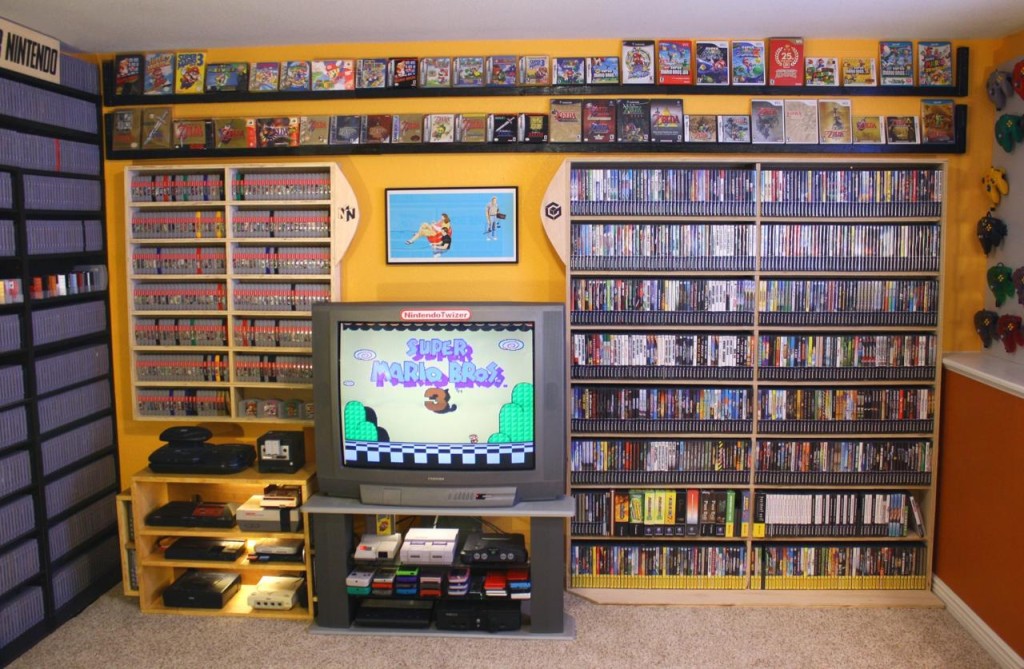 A video game collection of over 5,700, and a collection of 50 systems, has arrived on eBay..
at a price of $164,000!!
Billions of blue blistering barnacles, what's all this?! eBay user reel.big.fish is auctioning his over 5,700 video game collection (featuring pretty much everything released by Nintendo between 1985-2000) as well as 50 systems, including every Nintendo 64 color variant!
"I've always replaced lesser quality titles with higher quality titles as I received them. So you are getting my master set." the seller exclaims. Most of the games featured are used and a certain majority remain factory sealed. That aside, the seller has 100% positive feedback!
This specific auction includes mostly retro games/systems, although it does also feature newer systems such as Xbox 360, PS3, Wii U and 3DS. The Xbox One and PS4 are not included in this auction, I'm afraid! It even, joyously, includes SEGA's Dreamcast and Nintendo's Virtual Boy. The list is endless!
This is a bloomin' dream room and you can watch a tour of reel.big.fish's video game room HERE!