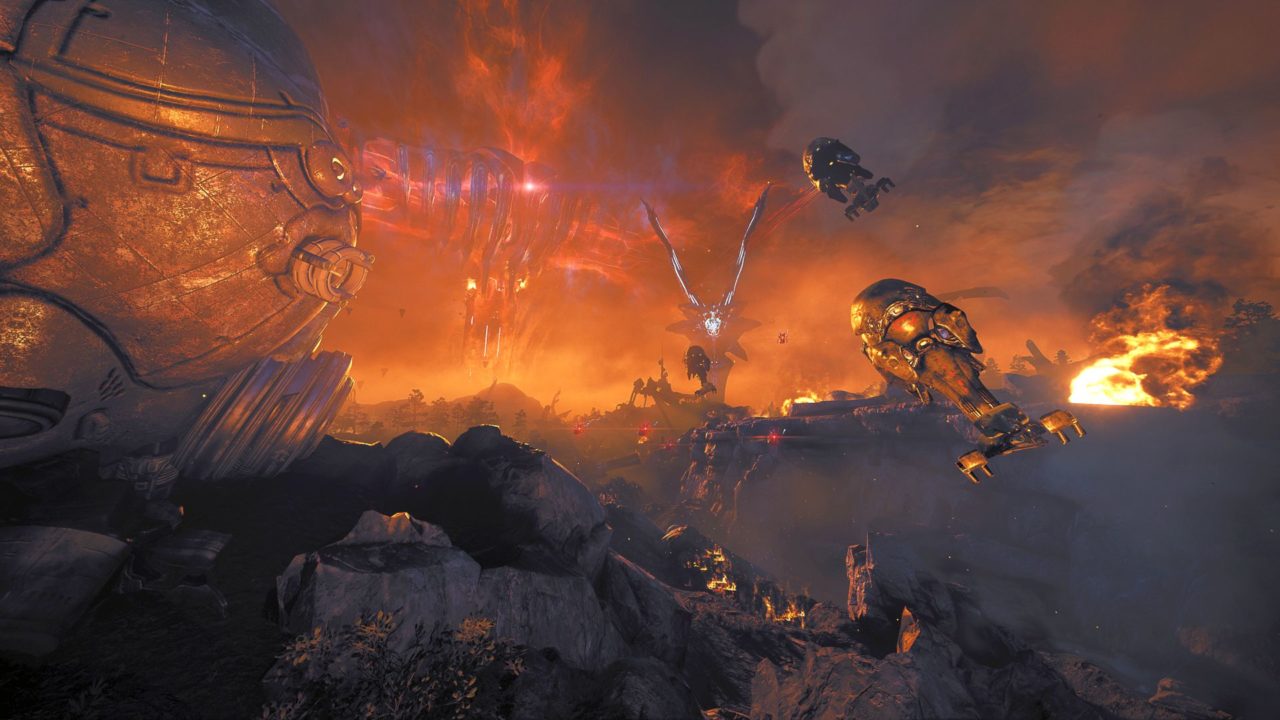 It's almost here…
For those unaware of Warframe, Warframe is a cooperative free-to-play third-person online action game set in an evolving sci-fi world. In the far-future world of Warframe, grotesque clones and capitalist machines dominate our solar system. You fight back against greed and corruption as you explore 18 worlds filled with techno-organic horrors.
This December, the eagerly anticipated latest expansion of Warframe drops, Warframe: The New War, releasing simultaneously on all platforms.
After countless years biding their time since the collapse of the Orokin Empire, the Sentients have mustered a full-scale invasion force and are prepared to conquer a shattered and divided Origin System. Discover your power within and take control of new characters, Weapons and a brand-new Warframe as you wage war across the stars.
Rally your Squad and get ready for the most extensive narrative expansion to Warframe so far. The Origin System will never be the same. You can watch the full announcement (announce) trailer below:
In other news, October and the beginning of November have seen some big next-gen titles being released, including the likes of Call of Duty: Vanguard, FIFA 22, Far Cry 6, and Left 4 Dead's spiritual successor, Back 4 Blood. You can purchase all of these titles, as well as pre-ordering both Elden Ring and Battlefield 2042 from our Go2Games website.
To keep updated with the shop activities and weekly competitions, follow Go2Games on social media:
Instagram: Go2Gamesshop
Twitter: Go2Games
YouTube: Go2games.com