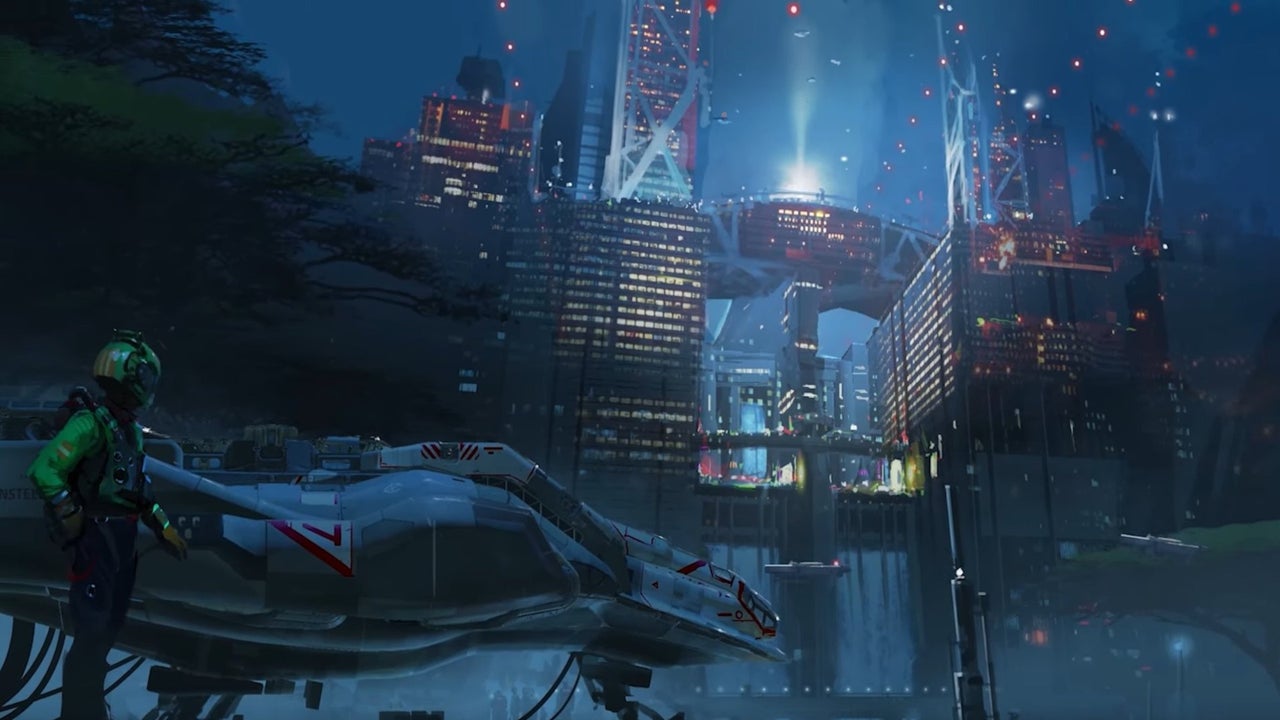 The upcoming RPG is looking as impressive as ever…
We haven't had much information regarding Bethesda's upcoming RPG, Starfield, since its announcement at E3, 2021. The E3 reveal gave us our first proper look at the title, as well as giving us a release date and the news of its Xbox exclusivity. Well, we have just received new insight into some of the locations we can expect to explore in the exciting new title in the form of three short clips. These clips are arguably the clearest picture we've had of the galaxy that Bethesda has created.
The short videos, narrated by design director Emil Pagliarulo, were recently released to fans who had signed up for Starfield's Constellation updates and have since made their way to the game's subreddit.
The first of the three videos takes fans to New Atlantis, the capital city of the United Colonies. Talking over some dynamic concept art, Pagliarulo explains that the UC is "the most powerful established military and political faction in the game." New Atlantis is "a true melting pot" of the many races scattered throughout the galaxy and "a true reflection of the future of our world."
The second video is set in the city of Neon, which is known for its nightlife. The city's creators built on top of an ancient fishing platform, uncovering a fish with "psychotropic qualities", allowing them to sell 'Aurora', a narcotic legal only within the city's bounds.
The third and final video takes players to Akila City, the capital of the Freestar Collective, "a loose confederation of three distinct star systems". Based on ideals of freedom and individuality, Akila is far less high-tech than Neon or New Atlantis. Its walls act as a necessary protection from the alien predators – "a cross between a wolf and a velociraptor" – that roam beyond.
This new insight makes the game look as impressionable as ever. I truly cannot wait for its November 2022 release.
Go2Games has been nominated for two separate awards (by the Croydon Awards) for our efforts in our community. The first award is for community collaboration in response to Covid-19, and the second, for Covid-19 business commitment to education, training, and skills. Any votes from our fellow Go2Gamers would mean the world to us. You can click on the above links for more information on the individual awards and to vote.
We also have various sales going on at the moment. Use the following discount codes on the items within their partnered URLs:
Use BACK2SCHOOL – For 5% off all Pixie Crew stock!
https://www.go2games.com/back-2-school-g2g
Use MOON10 – For 10% off Harvest Moon: One World (Switch)
https://www.go2games.com/g2g-harvest-moon-one-world-nintendo-switch-plus-key-ring
**Ends Sept 3rd 2021**
Use CODMW5 – For 5% off COD Modern Warfare (Xbox One)
https://www.go2games.com/call-of-duty-modern-warfare-xbox-one
**Ends Sept 3rd 2021**
Use TOON5 – For 5% off Splatoon 2 (Switch)
https://www.go2games.com/cl-splatoon-2-nintendo-switch
**Ends Sept 3rd 2021**
To keep updated with the shop activities and weekly competitions, follow Go2Games on social media:
Instagram: Go2Gamesshop
Twitter: Go2Games
YouTube: Go2games.com
Facebook: Go2Games.com