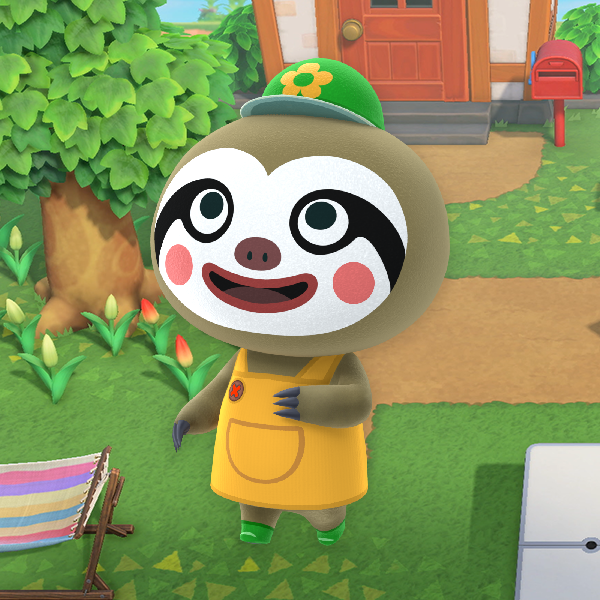 Source: Animal Crossing World
Facts About Animal Crossing: New Horizons Special Character 'Leif'?
Animal Crossing: New Horizons' character  'Leif' has come a long way. He was first introduced as a plant-loving sloth in Animal Crossing: New Leaf and operated a shopkeeper, who had some special items such as the silver shovel and also sold trees and plants for the player to buy.
Who is Animal Crossing: New Horizons Leif?
In Animal Crossing: New Horizons, Leif's role hasn't changed, only this time he doesn't have a building for a shop, but more of a street market and sells vegetables, bushes and flowers that the player can't obtain in Nook's Cranny.
Ingredients for recipes that involve tomatoes, potatoes, carrots, flour, sugar and pumpkins can all be can be bought from Leif. Growing your own wheat and sugarcane allow you to craft sugar and flour. The pumpkins can just be picked once their grown, no crafting required. Leif has come to play a big part in Animal Crossing: New Horizons since the 2.0 Update, as he allows the players to get access to certain plants that can only be obtainable on a trip with Kapp'n. 
So what else do we know about Leif?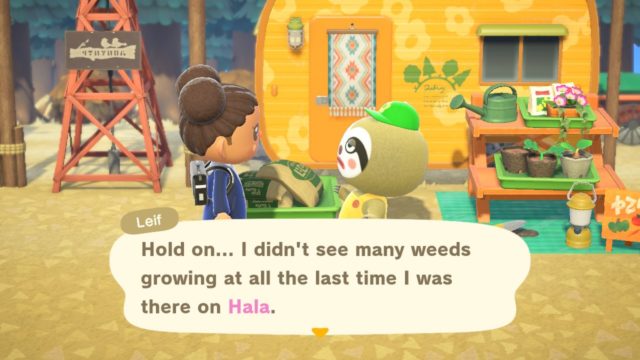 3 Things You Might Not Know About Leif
1. Leif has plant shaped hair
Leif looks adorable with his hat off, finally, we get to see the Sloth exposed. While some may expect Leif to be completely bald, he actually has tiny plant shaped hair, similar to a green sprout. It's very fitting to a sloth-like him.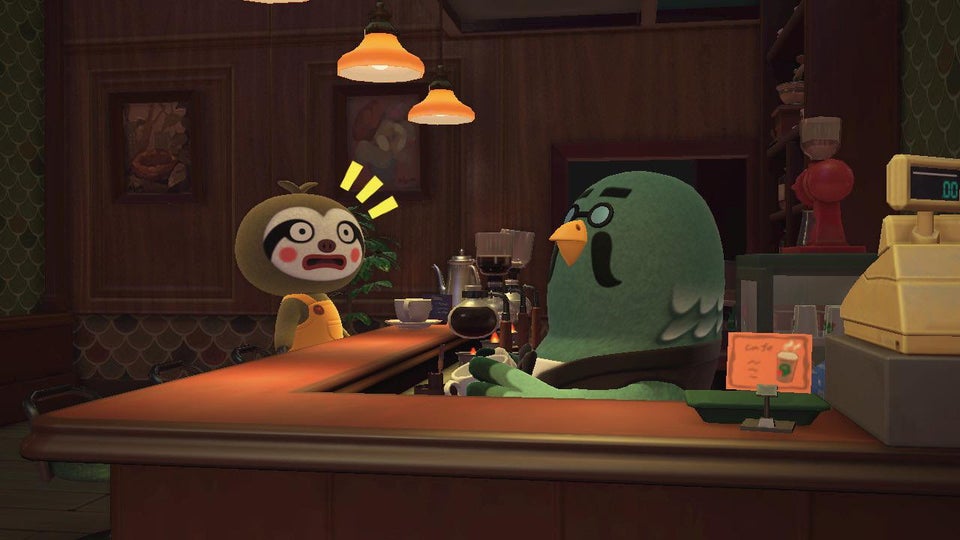 2. Leif has a de-weeding service
Since update 2.0, Leif has gotten their own little shop stand at Harv's island, it costs 700,000 bells to get him to arrive. It may be known, but many haven't been made aware of this service yet. If a player time travels too far or perhaps hasn't played in a long time or maybe just isn't maintaining their island, they will get weeds growing everywhere.
Leif has a service that allows the player to get the weeds removed by the next day, however, this will only work if the player has a lot of weeds on their island. If there's only a few, he will say he doesn't see many for him to do the job. (Technically telling the player they can do it themselves).
3. Leif's sharp claws most likely do all the work
If you're unaware, Leif is a sloth, and sloths are quite vicious attackers, especially with their extremely sharp claws. They are sharp as knives and can easily cut things up without a problem. This includes the plants that they eat. This will explain why Leif chose to work with plants. It's an easy task for him and comes naturally.
Keep up with all the latest gaming news, competitions, future discounts (see down below) and amazing content.
Twitter: @Go2Games
Instagram: @go2gamesshop
Youtube: Go2games.com
Facebook: Go2games.com
You can subscribe to the Go2Games newsletters via the website.
Vouchers end 20/12/21