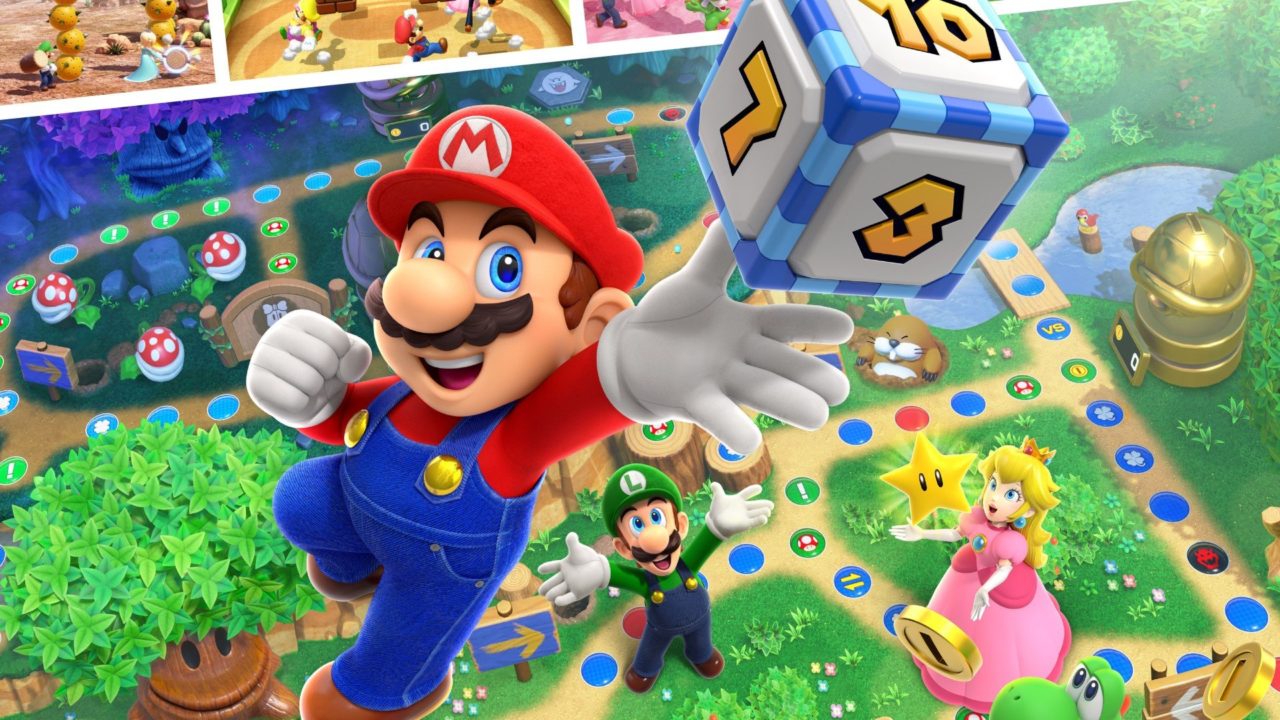 First thing's first, What is Mario Party Superstars?
Mario Party Superstars was announced at Nintendo's E3 direct, amongst Wario Ware: Get It Together and Shin Megami Tensei V.
Mario Party Superstars is a collection of the most loved Mario Party games throughout history, which dates back to the times of the Nintendo 64. Nintendo has created a masterpiece by bringing back 100 mini-games and 5 classic boards. This new Mario Party game, it has an extra feature that includes online play to give players the experience of gaming with a global community, as they have done with many other games such as Mario Kart 8 Deluxe or Super Mario 3D World.
However, the announcement left fans wondering why it's a stand-alone game and not a DLC. Well, let's talk about Mario Party's official release.
Super Mario Party's Official Release on Switch
Super Mario Party was officially released in 2018 and of course, were successful in sales. However, Super Mario Party didn't support handheld mode during this time as Nintendo had mainly catered gameplay towards using the Joy-cons. This meant that when the Nintendo Switch Lite had been released in September of 2019, they weren't able to purchase Super Mario Party and experience its gameplay.
Now, that isn't to say that it wasn't possible to play Super Mario Party on the Switch Lite at all, but the process of pairing extra Joycon's to a screen the size of a mobile phone can become quite tedious. If a switch lite user wanted to play on a bigger screen, there is a way to have a Switch Lite display on a widescreen TV or monitor, but that requires a mobile tripod and insane battery life for a camera with various adapters and USB wires.
To say the least, the average Switch Lite player, does not want to go through the lengthy process or purchase any extras, just to cater to a game or two that doesn't support handheld mode. They would just find something else to enjoy.
Nintendo's decision to make Mario Party Superstars a stand-alone game.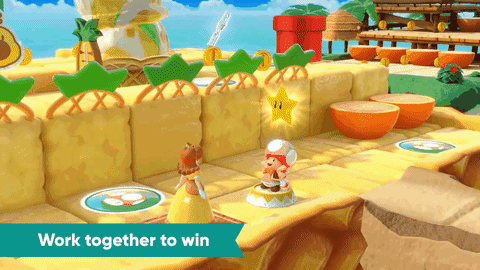 As a fellow Switch Lite user, I am very relieved that this comes as a stand-alone game and not a DLC. It means many of us, have a chance to get in on the fun without having to buy another console or hoping for Nintendo to make a switch Lite compatible version that will never come. This also means that we don't have to buy a game that has over 50% of non-compatibility.  That is not to say that Mario Party Superstars don't use motion controls, you can definitely use Joycon's if you prefer to do so, but it's nice they have the option for handheld available.
Mario Party Superstars also carries a lot of nostalgia for fans who grew up in the Nintendo 64 era or perhaps enjoyed the console that had been passed down to them. This allows not just fans of Nintendo's old work to enjoy some classics, but new fans to experience them as well.
Love Super Mario? Why not have a look at these special items?
Here are some Super Mario Games you might enjoy!
Super Mario 3D All-Stars (Nintendo Switch)
Mario Golf Super Rush (Nintendo Switch)
Super Mario Maker 2 (Nintendo Switch)
Super Mario Odyssey (Nintendo Switch)
New Super Mario Bros U Deluxe (Nintendo Switch)
Keep up with all the latest gaming news, competitions, future discounts and amazing content.
Twitter: @Go2Games
Instagram: @go2gamesshop
Youtube: Go2games.com
Facebook: Go2games.com
You can subscribe to the Go2Games newsletters via the website.