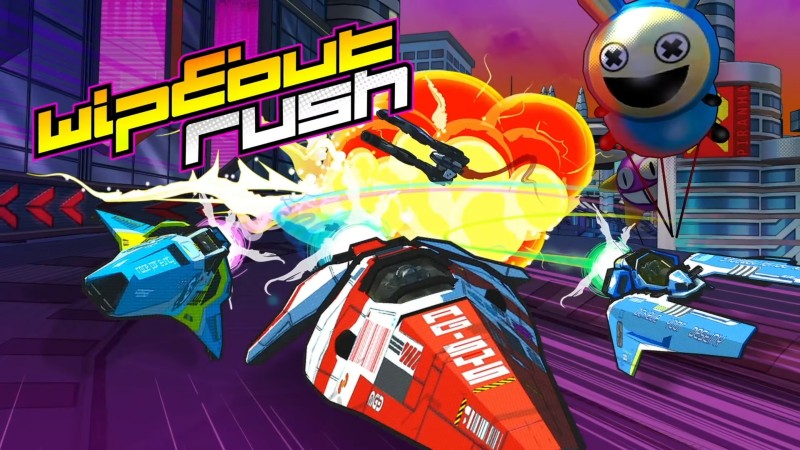 The classic, futuristic racing game for PlayStation is coming back but not as how we knew it…
PlayStation has announced its hit series WipEout will be returning in 2022, however, it won't be on a console. The anti-gravity racing game franchise developed by Studio Liverpool will be returning as a mobile game titled WipEout Rush and will be available on iOS and Android.
WipEout was one of the first racing games released on PlayStation back in 1995 and it has been almost 10 years since any new content was released. There was a revival of the franchise back in 2017, titled WipEout 2017 Omega Collection, but it was a remastered version of the games WipEout HD and WipEout 2048, so any new type of content is welcoming as it stands.
But what can we expect from the new mobile version?
WipEout Rush
WipEout Rush, developed by Rogue, is going to be following a different kind of formula from previous games in the series since it is set to be a card-based mobile game in which players will manage a team of competitors instead of controlling any anti-gravity ships directly. The mobile game will feature over 60 ships to use from the WipEout series and will feature 12 championship cups across 5 environments with unique tracks when completing in a single-player campaign mode, as well as a new, comic-book-style narrative.
Veteran Sony sound designer and composer, Alastair Linsday, has already composed an original soundtrack that captures the electronica vibes the games have all previously possessed. It has also been stated there will be "gorgeous" visuals that will run at 60fps on modern hardware.
If I want that visceral, immersive, intense racing experience, I'll find it waiting on PlayStation. But at the same time, we're delighted that we could rethink wipEout for mobile with some fun new play mechanics and gorgeous visuals. We hope fans will come to it with an open mind because—although different—we're proud to bring the WipEout franchise back into focus with a fresh take on the formula. – Matt Casamassina, CEO of Rogue.
So, what are your thoughts on this new direction for the racing franchise? It's certainly a bold move and one fans are already debating.
Sign up for our newsletter from the website.
Instagram: Go2GamesShop
Twitter: Go2Games
Youtube: Go2Games.com
Facebook: Go2Games.com