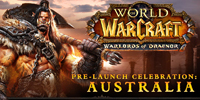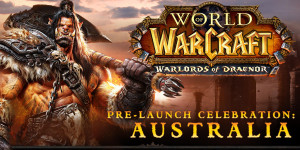 'WoW: Warlords of Draenor' Sydney pre-launch party 
Sign up to grab your free ticket!
For all of you living in Sydney or travelling out there soon, THIS will be the place to be… 
The 'Warlords of Draenor' pre-launch celebration will be held on the evening of 23rd October and AEDT fans will be able to sign up in order to gain a free ticket, from 14th October!
WoW lead designer, Ion Hazzikostas, will also be present at the event for a Q&A with the fans. However, the tickets will be limited to two per person and there will be limited spots available, so remember to get in there quick!
Warlords of Draenor will launch on 13th November and is the fifth expansion in the franchise. It also marks WoW's 10th anniversary, so Blizzard will be holding an in-game celebration for that.
The game introduces new zones and raises the level cap to 100!