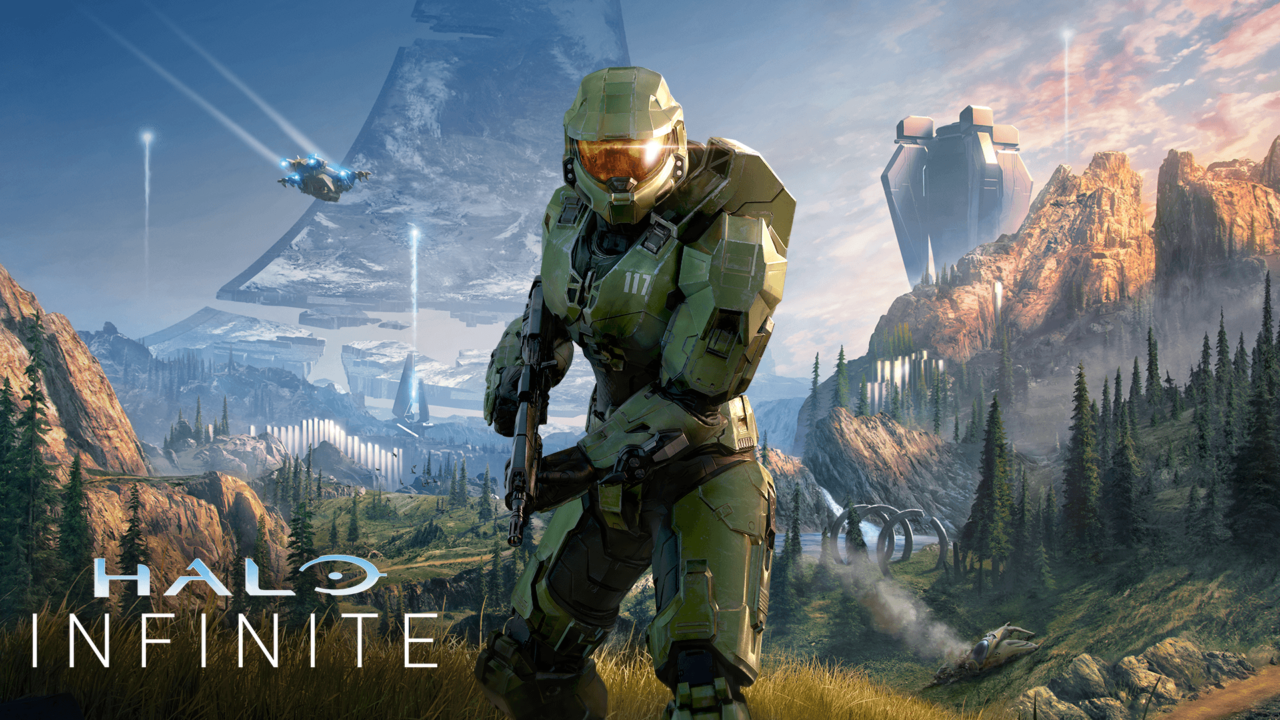 the Grappleshot is an entirely new addition that transforms the campaign mode.
You're introduced to the Grappleshot in the early missions in Halo Infinite, as you fight your way outside toward the open areas of the Zeta Halo that the Banished enemies have taken over – so you can get used to it from the start.
The first level is incredibly vertical, so it acts like a training mode to get used to the Grappleshot.
While you can run, jump, and shoot enemies freely without it, ziplining toward a Brute and punching them into next week is supremely fun. If Jackal's shields are annoying, just Grappleshot the shield to force them to lower it. It also makes manoeuvrability a lot easier. I'm a big fan of grappling hook mechanics in general, they make every game better in my opinion.
You can use it to navigate around at top speeds or to propel yourself toward an enemy, and it can also be used to retrieve items. There's just a short cooldown in the campaign mode, so speedrun away.
The first few missions of Halo Infinite definitely feel like classic Halo. There's a clear storyline complete with an entourage of enemies. The story itself takes place 18 months after the events of Halo 5. There's plenty to explore, with bountiful supplies of items to uncover, enemies to take out, and outposts to conquer.
You'll be able to upgrade your skills and armour, of course. You'll unlock vehicles later on, too, so the deeper you get into the game the more you'll be able to prepare yourself for battles to come.
Halo Infinite definitely carries the aura of its predecessors, with a bit of refinement.
Register your interest for all things Xbox here!
Sign up for our newsletter from the website.
Instagram: Go2GamesShop
Twitter: Go2Games
Youtube: Go2Games.com
Facebook: Go2Games.com
Store: Go2Games.com