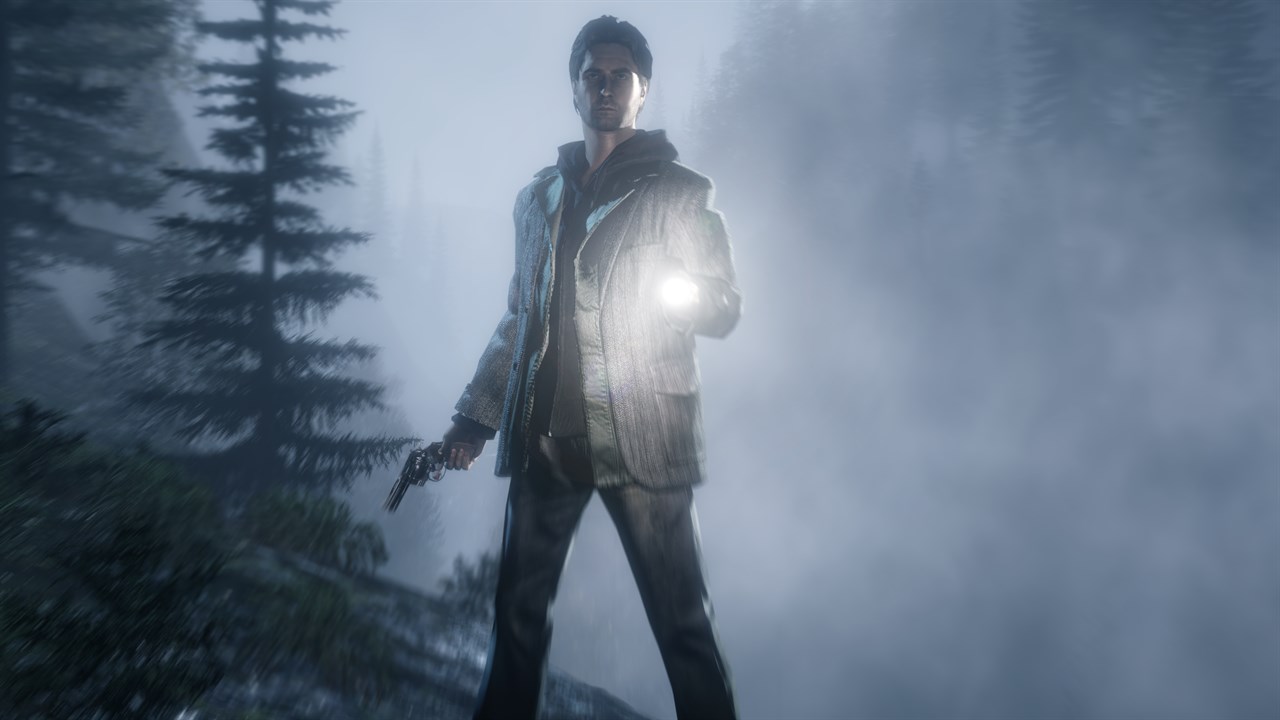 The rumour mill keeps on churning…
There have been circulating rumours of a potential Alan Wake revival for a while now, with the speculation first arising in late March. Well, it seems the rumour mill keeps on churning, appearing to have newfound merit.
Well-known sleuth Wario64 has spotted Rakuten listings for an Alan Wake Remastered title that would launch on PS4, PS5, Xbox One and Xbox Series X/S on October 5th. The store pages say nothing about what's new, but it's safe to presume you'll see resolution improvements and other upgrades you'd expect from the remaster of the 2010 psychological thriller. We were previously led to believe that the new Alan Wake title would be a direct sequel. However, if this listing is anything to go by, it is seemingly a remaster rather than a story continuation.
Alan Wake developer, Remedy Entertainment, has been a long-time partner of Xbox, bringing out various exclusives for Microsoft's console over the years. Remedy reclaimed the publishing rights to Alan Wake in 2019; however, since then they have signalled their platform independence with the launch of Control on Playstation and (eventually) the Nintendo Switch.
The studio will still support Microsoft with exclusives like the online shooter CrossfireX. However, the listings suggest Remedy wants to broaden its horizons — including resurrecting games that many PlayStation owners never got to try the first time around.
Of course, if it isn't direct confirmation from an official source working on the game (or around it), then you should take it with a pinch of salt. Although, at this point, it is highly probable that there is a new Alan Wake title on the way. However, whether the title will be a direct sequel or a remaster, we will have to wait and see.
For future updates, watch this space.
To keep updated with the shop activities and weekly competitions, follow Go2Games on social media:
Instagram: Go2Gamesshop
Twitter: Go2Games
YouTube: Go2games.com
Facebook: Go2Games.com