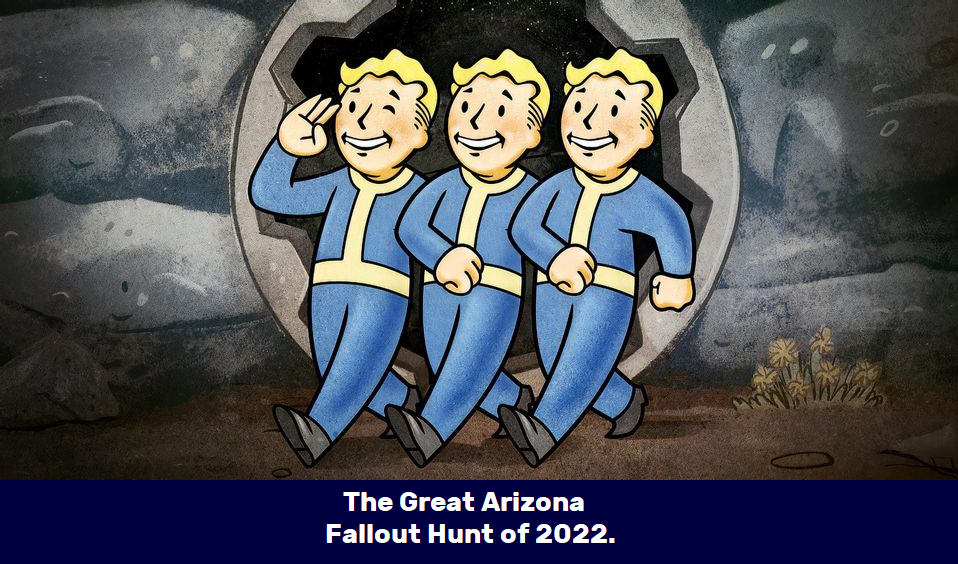 Oh, Fallout, I do have a peculiar relationship with you! On the one hand, all of my opinions on the games I never played are largely the product of Hbomberguy's videos on the series! On the other hand, I myself acquired a free Fallout Vault Boy Bobblehead when I purchased Super Smash Bros 3DS for reasons unbeknownst  to me. Regardless, it is a cute and quirky little thing, not half-bad as far as I'm concerned.
Back to the topic of today's blog: A Fallout fan has recently been setting up various places to hide little Fallout bobbleheads around Phoenix Arizona. Others have been documenting their hunt for the cranial-enlarged pieces of gaming memorabilia on YouTube, revealing the various deductive steps he's been taking to find them to hopefully encourage other treasure hunters to join the fun.
Brief Explanations: Fallout, Vault Boy and More: The Fallout games… Well, the modern ones at least, have been developed by Bethesda, who've garnered something of a reputation for making games that vary from incredible masterpiece to glitch-filled messes with a bad case of shanked jankers *cough cough (Fallout 76) cough cough*. The Vault Boy mascot (as shown in the thumbnail above) can be collected in various Fallout games in bobblehead form, each one serving to upgrade your character in some form or other.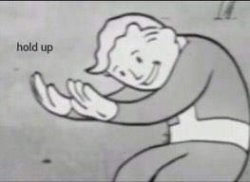 The "Bobblegeddon" project is the work of 'mafnxxx'… For my own reasons, I'll henceforth refer to the bobblegeddon project's author as 'Ma Finks'. This is his Reddit, he's also posted his various clues to the 'IRL Easter Egg hunt' for the project on Imgur, Instagram, Facebook and Twitter. Ma Finks also hand-crafts each of the bobbleheads he hides, so +10 Artistic Respect Points for willingness to potentially sacrifice your art… for art! Here's a video from Ma Finks documenting the start of bobblegeddon!
There is a method to the Ma Finks Madness with hiding the bobbleheads! He places them based on a thematically similar corresponding stat or perk related between Fallout and Arizona. For example, the medical bobblehead was placed outside the Louisa Kellam Center for Women's Health.
While some discovered bobbleheads have been left untouched since found, other Reddit users have theorised many may be already gone, as there are some Fallout bobbleheads with missing pieces! Ma Finks has said anyone who finds a piece may keep it and any of the figures are for anyone to take who wants them.
As Bobblegeddon started on December 29th of 2021, any Arizonans reading this may be fresh out of luck to find their own bobblehead, but hey, check the various online spaces and communities dedicated to finding the bobbleheads and maybe you'll be in luck.
If you're looking to buy your own Fallout trinkets or games, check our store for more.
Product Poems:
Farm Simulator. Sow your wild oats like a randy vampire.
Collecting my iron harvest with a cold dark blade… Yass kween slayyy!
Sign up for our newsletter from the website.
Instagram: Go2GamesShop
Twitter: Go2Games
Youtube: Go2Games.com
Facebook: Go2Games.com
Store: Go2Games.com