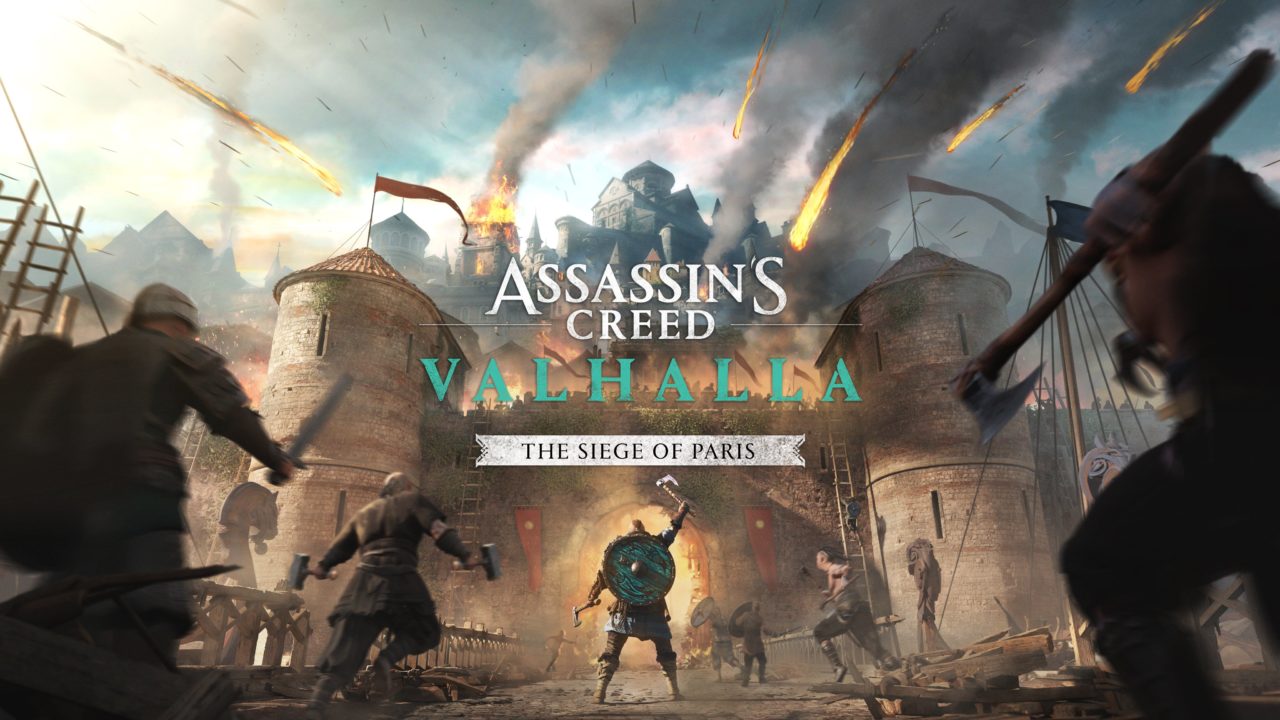 The latest instalment in the Assassin's Creed franchise is releasing its second piece of DLC with an interesting twist…
Assassin's Creed Valhalla already stands at an impressive 100+ hours of gameplay and yet it's about to receive even more content this week.
The Seige of Paris is the second DLC for the 2020 Ubisoft action-adventure game and will release for PC, PS4, PS5, Xbox One, Xbox Series X/S, and Stadia on August 12 as part of Assassin's Creed Valhalla Season Pass, or if players prefer, as a stand-alone version you can buy separately.
Here's the rundown for what we know so far.
The Seige of Paris DLC
infiltrate the fortified city of Paris and the River Seine under a prolonged siege, uncover enemy secrets, and form strategic alliances to safeguard their clan's future. 
As seen in the trailer below, the incoming DLC is set to take players to the kingdom of Francia and will introduce a new set of enemies for players to take on: The Frankish Knights.
The Frankish Knights are unique to the rest of the enemies encountered in Assassin's Creed Valhalla as they have been given the emphasis on mounted combat. Most enemies will dismount when they go to face Eivor in combat, but the Frankish Knights have this ability so players will have to come up with new strategies on how to defeat these enemies.
The trailer goes into great detail showing how the Frankish Knights wield large lances and are also equipped with a sword and shield, but the ride-by-attack seems to be their primary method of combat and are most likely to be used when they are knocked off of their horse. They are also are shown to throw a javelin similar to the armoured captain enemies in the game.
Since enemies now do have the ability to use mounted combat, it has been speculated whether the main character Eivor now will as well. If Eivor does, players could have the potential to joust with the Frankish Knights which would be a very cool thing to experience and no doubt Ubisoft could pull it off.
https://twitter.com/assassinscreed/status/1424037685031809028?s=20
Very little information has been released about the rest of the game, but with only 2 days to go, fans are set to be in for a treat.
Go2Games are up for awards! If you enjoy our content, please find some time to vote for us here and here!
Sign up for our newsletter from the website.
Instagram: Go2GamesShop
Twitter: Go2Games
Youtube: Go2Games.com
Facebook: Go2Games.com