Throughout the years, GTA Online has become somewhat of a cultural phenomenon across the globe. Released by Rockstar Games in October 2013, it has been receiving routinely updates for just shy of a decade. We've seen the addition of heists, nightclubs, businesses, motorcycle gangs and even the return of one famous protagonist from the games main story.
However, one of the biggest updates was undoubtedly the introduction of The Diamond Casino & Resort, which let us embrace our inner Edward Thorp by indulging in a variety of gambling exploits. From slot machines to roulette, blackjack to horse racing, there's enough fun here to give you endless hours of tense, wild excitement.
Amongst all these thrilling activities stands the main attraction of the Casino- The Lucky Wheel Prize. Beckoning over the casino goers in the main lobby, the wheel can be spun daily, and it offers various prizes including cash and clothes. However, what players really hope for is the grand prize, which is whatever vehicle is displayed on the podium that week.
We've all got our stories to tell when it comes to the infamous Lucky Wheel. Whether they be big prize near misses, total disappointments or even actually winning something of note, it'd be hard to find a player who hasn't at least tried their luck once. Yet, for players living in certain regions, the casino is completely blocked due to local gambling laws.
Firstly, do those governments not understand what Grand Theft Auto is about? Sure, leave in the strip clubs, aimless killings, drug dealing and what not. But hey, we draw the line on if players want to spin a wheel to win a car. That's just disgraceful behaviour, and we won't be accepting it! Sounds a bit strange doesn't it?
Secondly, well they didn't actually think that would stop players finding away around it, did they? In the internet age, there's always a loophole through these threats. This is exactly what one avid GTA player managed to discover themselves. Before we see how they got on, check out the new trailer for the latest GTA update down below:
Big Prize But Lacklustre Reward: Why Banned GTA Gambler Was Disappointed With Their First Lucky Wheel
One of the people who managed to bypass their countries gambling bans was reddit user Gaming_Nation 2007. After using a VPN, they managed to fool the game into thinking they were in another location. Therefore, they were granted access to the Los Santos attraction which they certainly couldn't wait to get their hands upon.
As the wheel only gives you one spin per day, Gaming_Nation2007 was obviously hoping to make it count. They managed just that. In their first every spin, it landed on the grand prize- the podium vehicle. With only a 5% chance of winning the grand prize- it's safe to say that's some beginners luck. Nevertheless, it's quite the impressive achievement.
However, they are less pleased about the vehicle they won. This week it is a Vapid Slamtruck, painted in pinkish hues, and covered in flame decals. Certainly, it's not to everyone's taste, but you at least you can use it for stunts right? Right?!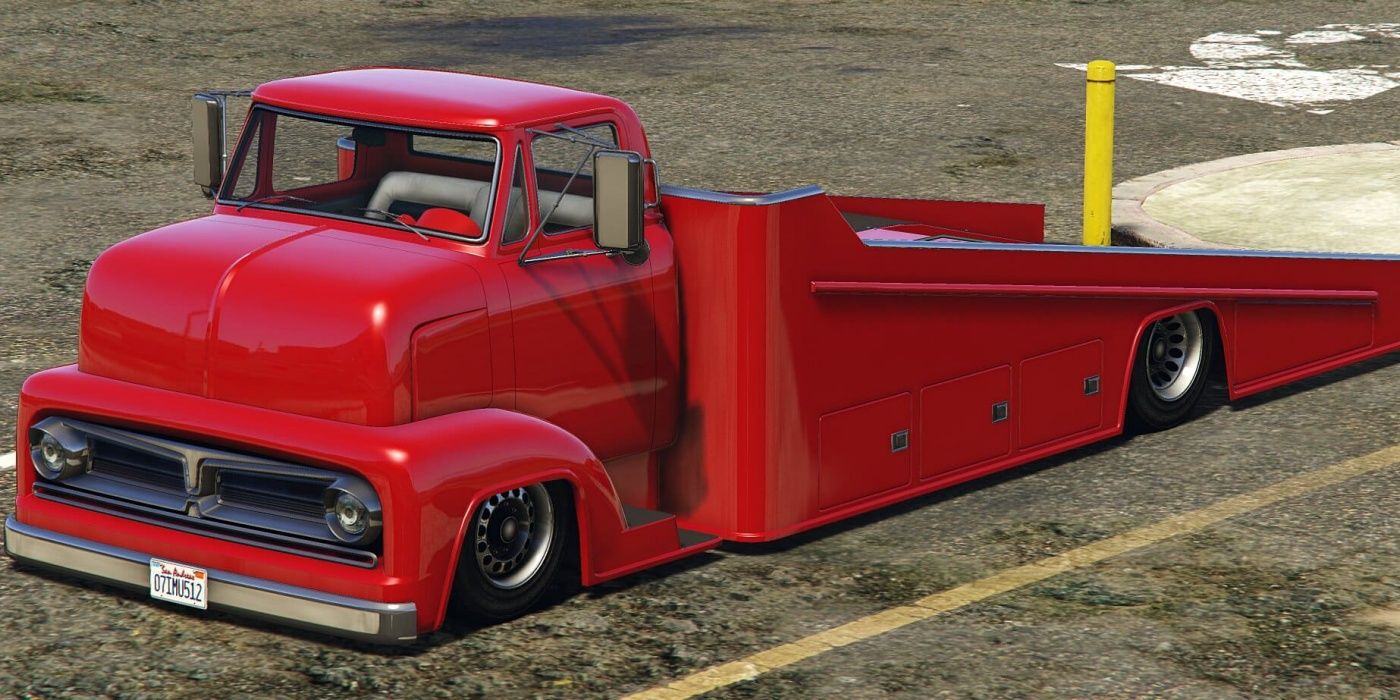 Overall, it is clear that Gaming_Nation2007's daring adventure over countries internet borders was unsuccessful. However, they did manage to witness the spectacle of the grand casino, so at least they've got those memories. That's what really counts now isn't it?
On the other hand, players interested in doing the same should be weary. Countries such as UAE, China and South Korea have very strict penalties for online gambling. As a result, we've seen persistent (albeit unverified) rumours that GTA accounts have been banned for using a VPN. Be careful out there folks!
In the meantime, why not check out some of our other GTA related articles here. From disappointing launches to exciting new updates, we've got everything you need to know covered. Adversely, if you're one of the small percentage of people who still doesn't own Grand Theft Auto V, then don't worry, it's never too late. Pick up the premium edition from our store right here!
Sign up for our newsletter from the website.
Instagram: Go2GamesShop
Twitter: Go2Games
Youtube: Go2Games.com
Facebook: Go2Games.com
Store: Go2Games.com