Castlevania Advance Collection has been rated by another games rating board, giving us more hope for this GBA remaster to be real
Back in June, I wrote my first ever article for Go2Games regarding the news of a Castlevania Advance Collection being rated by two games rating boards, yet with no official statement from Konami, it was still up in the air whether we could be expecting it any time soon.
Now, another games rating board has rated the GBA remaster of the gothic-horror classic video game series and has given us more of an insight into something that is basically happening, we just haven't received the news from Castlevania's own IP owner.
Castlevania Advance Collection
The Taiwan Entertainment Software Rating Information website joins the ranks of the Australian Classification Board and the Game Rating and Administration Committee of Korea by listing the Castlevania Advance Collection, and has rated the game PG-12 for "sex, violence, horror and inappropriate language".
The website has also stated what platforms we can expect to see the remaster on; Nintendo Switch, PS4, Xbox One, and PC.
The Castlevania Advance Collection is composed of three games that have all been critically reviewed and each score 91 on Metacritic.
Castlevania: Circle of the Moon was released in 2001, set in 1830, and follows the protagonist Nathan Graves, who's following the footsteps of his deceased parents and his mentor Morris Baldwin take on Dracula. Castlevania: Harmony of Dissonance was next released in 2002. The game is set in 1748 and follows Simon Belmont's descendant Juste Belmont, who is trying to save his kidnapped friend Lydie from Dracula's castle. The final game, Castlevania: Aria of Sorrow, took on a less conventional setting. Released in 2003, this Castlevania game is set in 2035 and follows teenager Soma Cruz who has occult powers.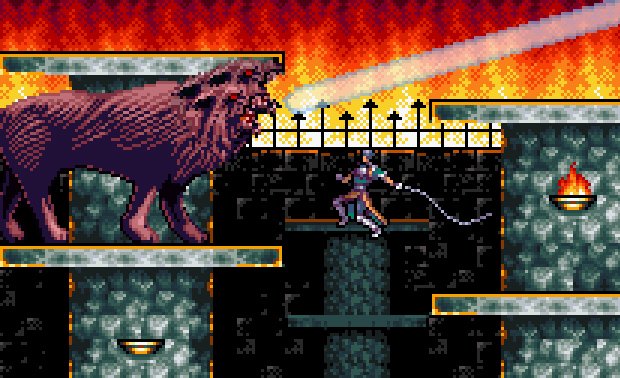 These GBA games have only been re-released singularly before on the Wii U console back in 2015 so it will be exciting when Konami confirms whether we get this remaster collection or not.
Sign up for our newsletter from the website.
Instagram: Go2GamesShop
Twitter: Go2Games
Youtube: Go2Games.com
Facebook: Go2Games.com