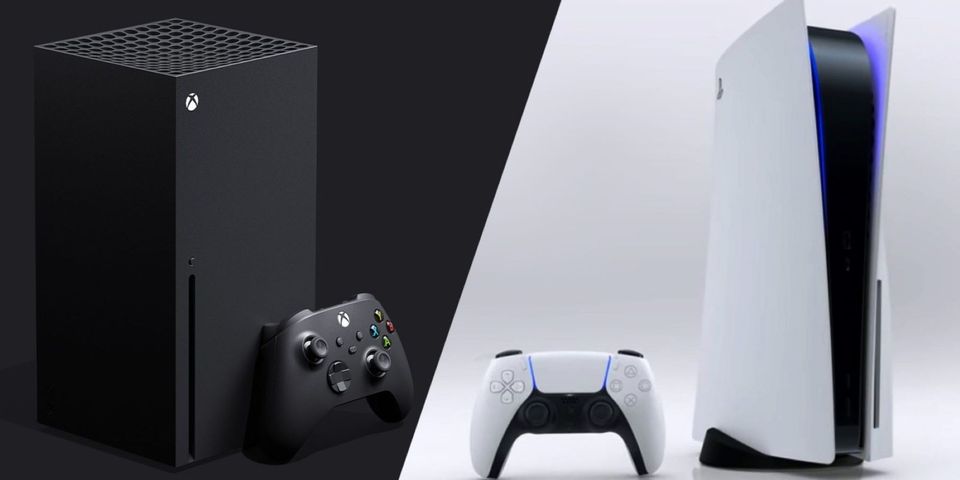 The binding connection between LEGO and Video Games has undoubtedly been one of the best gaming relationships of the last twenty years. Ever since the original LEGO Star Wars: The Video Game, we've been treated to various gaming franchises interpreted in LEGO form. As a result, it only seems appropriate with the upcoming LEGO Star Wars The Skywalker Saga that one individual has decided to go the extra mile. Ladies and Gentlemen, may we introduce to you… Next-Gen LEGO Game Consoles!
Yes, you heard me right. One LEGO enthusiast has combined  his passion for gaming and brick-building to give us the ultimate pay off. In my opinion, this creation truly encapsulates what LEGO is all about- imagination. Whilst we've seen gaming related mini figures independently created in the past (check out these God of War-themed figurines here), this latest creation is clearly much more difficult.
Check out the grand design down below!
It's time to bring next gen gaming to life in the brick with the LEGO @PlayStation 5 and @Xbox Series X!

With your help these epic builds could become real LEGO Sets. Click below, sign up for free, and hit Support:

PS5 💙 https://t.co/XxpnSMoTVi

XSX 💚 https://t.co/dYqBNbnoU9 pic.twitter.com/EZ0OkUisLS

— BrickinNick (@BrickinNick) January 6, 2022
Gamers Delight In Seeing LEGO PS5 And Xbox Series X Creations
What'd you guys think? It's pretty impressive right! I'm still surprised how they've managed to capture the detailed accuracy of each console. In my opinion, the PS5 is especially mind-blowing considering the consoles already unique design. Not only this, but both builds include life-sized versions of the controllers to go alongside. Big congratulations to the designer, but who do we have to praise?
Thankfully, the genius behind the consoles isn't hiding his identity like the LEGO equivalent of Banksy. Oh no, its quite clear to see who it is, so send your thanks over to his Twitter account BrickinNick.  Head on over to his account after this article and storm him with praise. He really deserves it!
Meanwhile, LEGO fans have been patiently waiting for news upon the Skywalker SAGA. Many LEGO and Star Wars lovers can't wait to get their hands on the game, especially with the impressive trailers they've already released. However, fans still have one new Star Wars game to play on your mobiles right away. LEGO Star Wars Castaways look to set to be a real blast- here's some of the details of the game down below:
Explore a new LEGO Star Wars story – Meet a thriving group of Castaways on a long abandoned secret planet. Discover moments across the galaxy recorded by an ancient civilisation and find the key to solving a mysterious threat to life on the planet.
 Create your unique LEGO Star Wars minifigure – Customise your unique LEGO Star Wars character from hundreds of collectable pieces in game. Mix and match parts from iconic costumes, and show off your creativity and collection.
 Relive Star Wars moments – Play through simulations of key Star Wars moments across iconic locations, mastering skills and defeating enemies!
 Play with friends online – Play with fellow Castaways and participate in fun activities on the island! Communicate with friends through LEGO emotes in the Social Hub. Challenge parents, siblings, and friends in the Hippodrome, or join forces to complete quests to earn rewards.
For more information on the game, check out this article right here. Similarly, head on over to our store to get all the LEGO goodies you could imagine!
Sign up for our newsletter from the website.
Instagram: Go2GamesShop
Twitter: Go2Games
Youtube: Go2Games.com
Facebook: Go2Games.com
Store: Go2Games.com