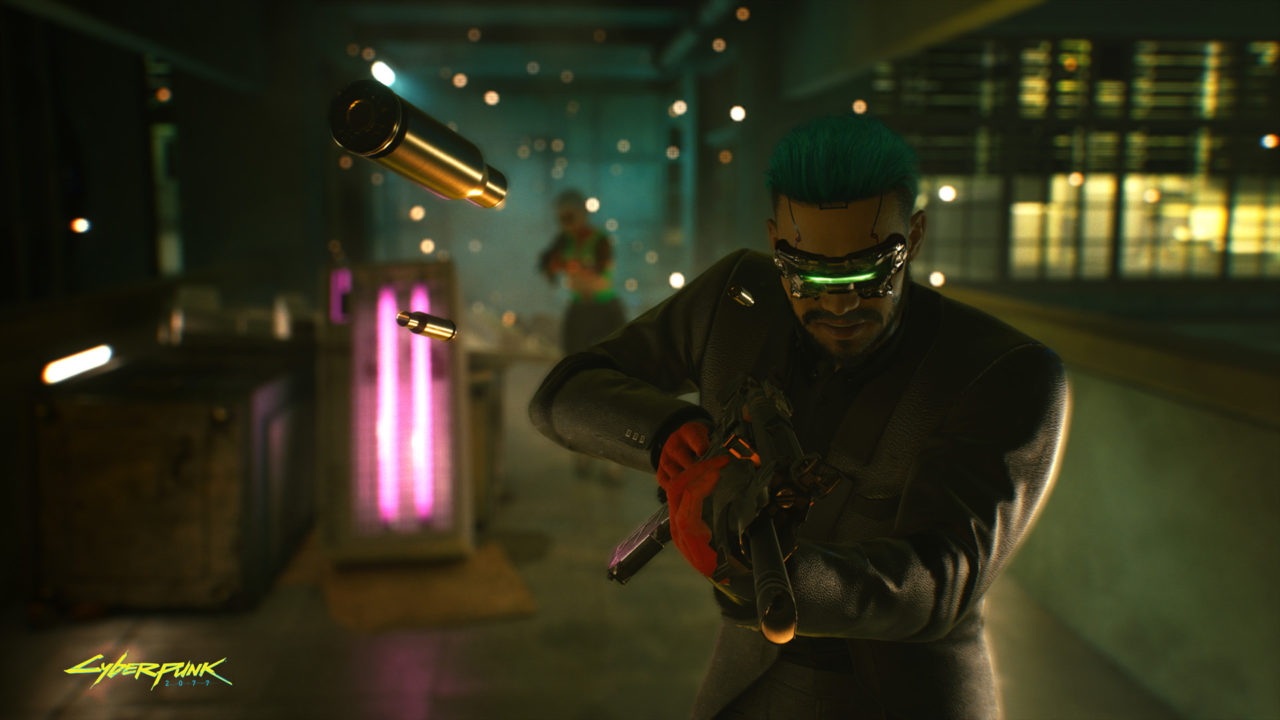 CD Projekt Red's plans for Cyberpunk 2077 multiplayer features and at least two game expansions.
Cyberpunk 2077 is hot off of the release of its largest patch to date, with version 1.3 dropping last week. The update brought more than 40GB worth of changes on PC and brought the game's first DLC (purely cosmetic).
A content creator Tyler McVicker, went into a deep dive of 1.3, finding that the update made significant changes to Cyberpunk and its engine. However, more significantly, Tyler identified new references to a multiplayer and future expansions in a datamine of the game's executable.
The game's files allegedly list at least two expansions, alongside build states for "multiplayer gyms" and testing. There is also a mention of "old" multiplayer modes, which likely refers to the original plans for a Cyberpunk online game.
In January 2020, CD Projekt first suggested its Cyberpunk multiplayer project would be a standalone release rather than an add-on; with Kiciński confirming this last November stating  it would be "a separate dedicated production, a big production", adding, "We think about it as a standalone project."
However, Kiciński released a video announcing a recalculation of their online plans, stating: "Previously we hinted that our next triple-A would be a multiplayer Cyberpunk game, but we have decided to reconsider this now… Given our new, more systematic and agile approach, instead of primarily focusing on one big online experience or game, we are focusing on bringing online into all of our franchises one day."
CD Projekt later hinted that it would add online elements to its future titles through incremental development. Therefore, this week's datamines suggest that Cyberpunk will be continuously updated to add such multiplayer functionality.
The first details of the originally planned Cyberpunk 2077 multiplayer modes were seemingly uncovered by dataminers in January 2021. References to Heists and Deathmatch multiplayer modes were spotted in the game's executable file.
The Heist related code suggested players may choose from various character classes in a co-op mission-based game mode.
I must mention that, as always, with leaks from external sources, you must take them with a pinch of salt. However, this leak is from a respectable source so there is ample reason to expect multiplayer features of some sort coming to Cyberpunk 2077 down the line.
As for the Cyberpunk expansion packs, CDPR previously suggested Cyberpunk would receive more than the two full story expansions, and 16 DLC packs, similar to that of The Witcher 3: Wild Hunt, following its release in May 2015. Therefore, the discovery of code related to these expansions is no surprise.
For future updates, watch this space.
Go2Games has been nominated for two separate awards (by the Croydon Awards) for our efforts in our community. The first award is for community collaboration in response to Covid-19, and the second, for Covid-19 business commitment to education, training, and skills. Any votes from our fellow Go2Gamers would mean the world to us. You can click on the above links for more information on the individual awards and to vote.
To keep updated with the shop activities and weekly competitions, follow Go2Games on social media:
Instagram: Go2Gamesshop
Twitter: Go2Games
YouTube: Go2games.com
Facebook: Go2Games.com