D&D Beyond just leveled up in a big way
D&D Beyond, the company behind the official digital toolset for Dungeons and Dragons 5th Edition, have long worked as partners of Wizards of the Coast, the publisher for the popular tabletop RPG. However, D&D Beyond have now been acquired by Wizards of the Coast, announced earlier today on both companies twitter pages.
What exactly this will mean for fans of the Tabletop RPG, and the 10 million registered users of D&D Beyond isn't apparent just yet. However, the staff at D&D Beyond were quick to reassure their users that Wizards of the Coast has no plans to stop supporting D&D Beyond. They go on to confirm that the purchases their customers have made, along with the data for their characters and campaigns they've built won't be going anywhere. The team in general expressed excitement about getting to work with Wizards of the Coast, in improving their support for the game.
This will be welcome news for many players. D&D Beyond has been praised for it's quick and easy to use features since it launched in 2017. These features include a character builder and digital character sheet, monster and spell listings that can be sorted and filtered, an encounter builder, and an interactive overlay Twitch Extension. D&D Beyond also provides official D&D content available to purchase, as well as the ability to create and add custom homebrew content.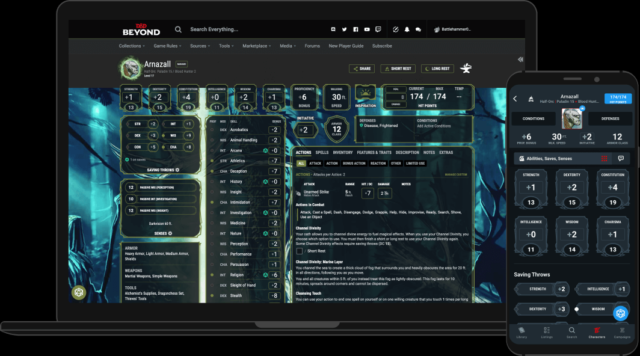 What could this mean?
Now that the service is set to become an official product of Wizards of the Coast, many fans are hopeful that the service could provide free digital versions of books, for those who own a physical copy. In addition, some fans speculate that this could see the return of playtest 'beta' content to D&D Beyond. Wizards of the Coast usually releases playtest content in PDF's under the name 'Unearthed Arcana' to gather feedback from players before it's adapted into upcoming rule and settings books. D&D Beyond has not supported this content for some time, but with this closer partnership, could do so again. However, whether or not these wishes will become a reality, is yet to be determined.
Wizards of the Coast, during D&D Celebration 2021, announced that an updated version of the fifth edition rulebooks will be released in 2024, to celebrate the 50th anniversary of D&D. A calculated move that seeks to appease the already incredibly large player base of the 5th edition to the RPG which launched in 2014. They assured their customers that the new updated rules would be compatible with the current version of the game, whilst cleaning up some of the inconsistencies born from the gradually shifting design philosophies behind the scenes over the last few years. Given the timing of this acquisition, it seems probable that D&D Beyond will play a big part in delivering this new updated content to the players when it releases.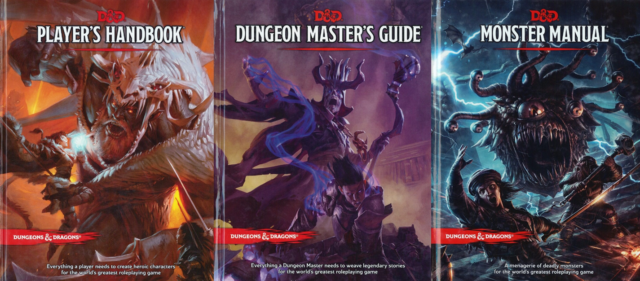 Whether this acquisition will lead to positive changes remains to be seen. Thankfully, Wizards of the Coast and their partners are no strangers to hearing and responding to fan feedback. And we will be excited to see what the team at D&D Beyond can acomplish, with an even closer working relationship with the publisher.
Sign up for our newsletter from the website.
Instagram: Go2GamesShop
Twitter: Go2Games
Youtube: Go2Games.com
Facebook: Go2Games.com
Store: Go2Games.com