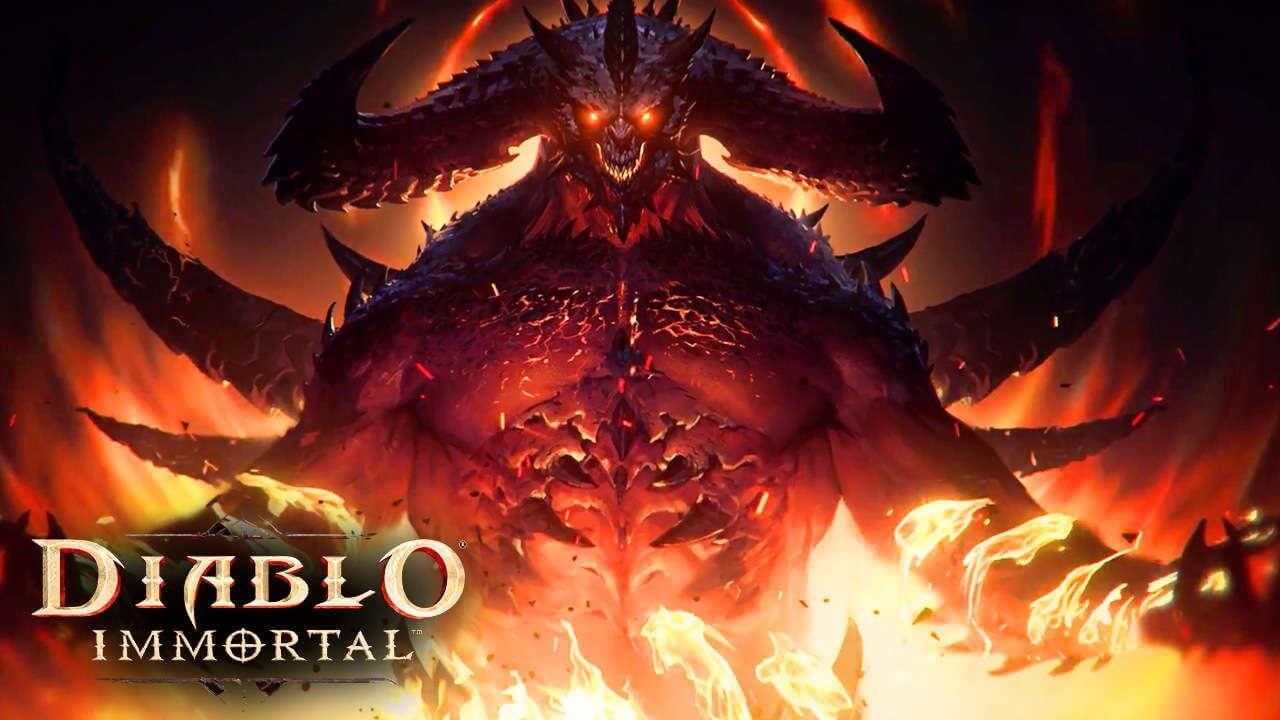 Metacritic users voice their opinions on Diablo Immortal, ranking the title a dismal 0.5 out of 10.
Diablo Immortal is a mobile device centered free to play title, following the series' RPG staples. It is also an online only MMO, reliant on microtransactions to progress at a decent pace, which is where a lot of backlash is aimed at.
As of the 8th June, the title on Metacritic sits at an incredibly low 0.5/10, with over 2,500 negative ratings, less than a week after release. Similarly, World of Warcraft Classic: Burning Crusade, releasing on the 1st June, sits at this score too with 350 negative ratings. The microtransactions are so prominent, that in an analysis by the YouTube channel Bellular News, the total cost to fully upgrade a character is £88,000.
Diablo Immortal joins the wide range of Blizzard games to have been released in the last 5 years, that have failed to reach an average score amongst fans, including Diablo II: Resurrected, World of Warcraft: Shadowlands and many updates to Hearthstone.
Factors outside of the game's quality and structure may have affected their scores, such as the recent Activision Blizzard controversies and the game's director Wyatt Cheng being seen in a disingenuous light, as he stated months prior to release: "In Diablo Immortal, there is no way to acquire or rank up gear using money" only for microtransactions regarding Legendary Gems, a pilar alongside XP level and regular gear for progression to arise. Although the gear itself can't be purchased, the misinformation surrounding the system is enough for players to lose trust and faith in Activision Blizzard.
<3 thanks for asking.

I don't like it if information is misleading. There's a difference between players liking or not liking a game based on it's merits (which I can accept, not every game is for everybody) vs. liking or not liking a game based on misinformation surrounding it.

— Wyatt Cheng (@candlesan) June 4, 2022
As for critics regarding Blizzard games, the worst rated is Warcraft III: Reforged at 59, but it is one of only five games considered "Mediocre" or around the average rating, greatly contrasting player scores. Opposing the user score is the generally favorable 75/100 from 11 critics and Google Play has Diablo Immortal at 3.3/5, as a result of 431,000 reviews and a mix of casual and more seasoned players of the series.
Sign up for our newsletter from the website.
Instagram: Go2GamesShop
Twitter: Go2Games
Youtube: Go2Games.com
Facebook: Go2Games.com
Store: Go2Games.com