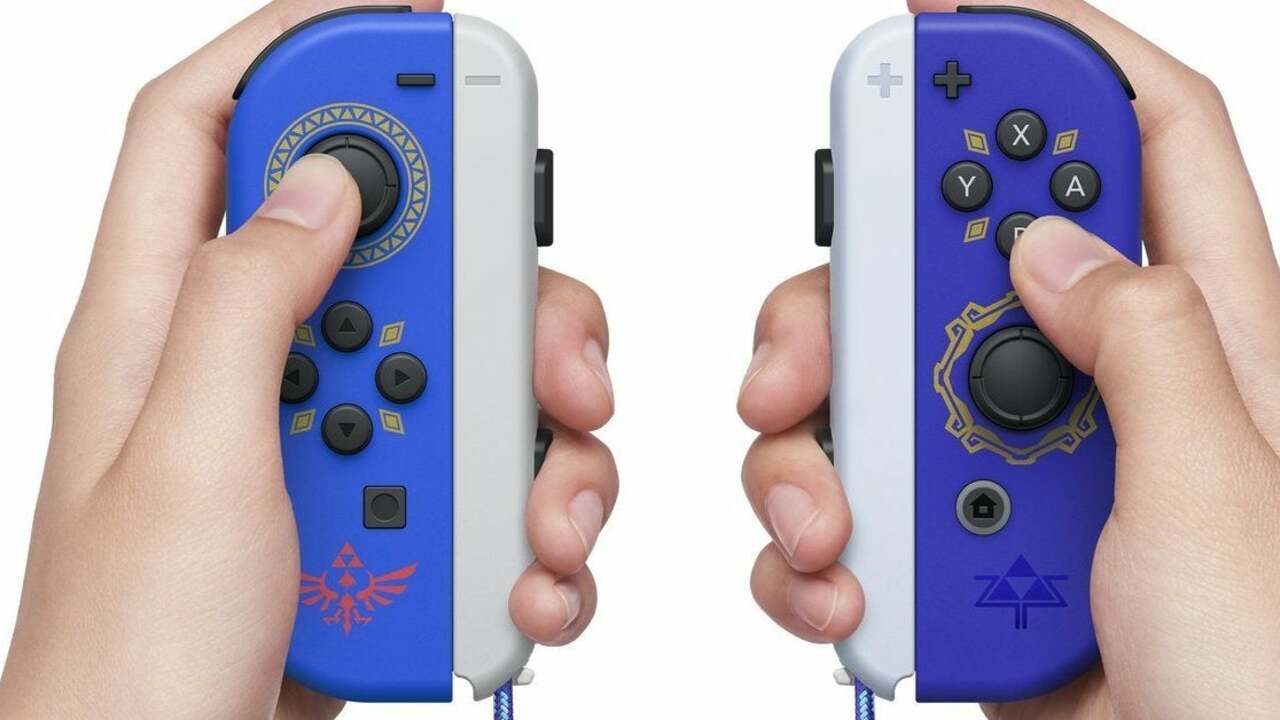 Joy-Con drift's reign may be over…
While the Switch has become one of Nintendo's most successful consoles of all time, the hybrid handheld has suffered from one major controversy – that being joy-con drift. While the console manufacturer has done little to resolve the problem since it was first reported all the way back in 2017, it seems as though they may have finally quietly fixed the issue.
Following the recent release of Zelda Skyward Sword: HD, Nintendo also released Zelda-themed Switch Joy-Cons. One Twitter user Mario_RPG_Fan opted to open up their joy-cons and discovered that two strips seem to have been strategically placed in a vital spot which (YouTuber VK discovered back in early July) could actually help not only prevent but fix joy-cons affected by the dreaded 'drift.'
Thanks to youtuber VK its known that pressure to the back of a joycon control stick stops drift. I opened my Zelda joycons and noticed strips, theyre not in any joycons me or others have seen. Please share this post. It seems nintendo fixed their biggest issue behind the scenes pic.twitter.com/FgDS1Prh11

— Chicken Noodle Gamer (@Mario_RPG_Fan) July 26, 2021
Nintendo has not publicly addressed this latest hardware revision; they had actively avoided questions regarding Joy-Con drift when recently asked whether the new Switch OLED model would suffer from the same issue. Since the company is being sued for issues relating to Joy-Con drift, it is unlikely they will ever directly address it publicly. Will Nintendo also include this addition to the Joy-Cons for the OLED model? It seems likely. Why wouldn't they?
Hopefully, whether publicly announced or not, this latest tweak does, in fact, help prevent joy-con drift, putting an end to a 4 year period of gamers falling victim to one of gaming's biggest villains. It will be interesting to see whether the upcoming Switch (OLED version) also features this joy-con hardware revision and whether this truly will permanently fix the issue.
For those interested, we have two big sales going on. A summer sale and one related to the ongoing Olympic Games. Use the codes SIZZLE10 (summer) and GO2GOLD (Olympic Games) to access each set of discounts. The discount codes are only valid for the products listed on their respective URLs (linked above).
To keep updated with the shop activities and weekly competitions, follow Go2Games on social media:
Instagram: Go2Gamesshop
Twitter: Go2Games
YouTube: Go2games.com
Facebook: Go2Games.com