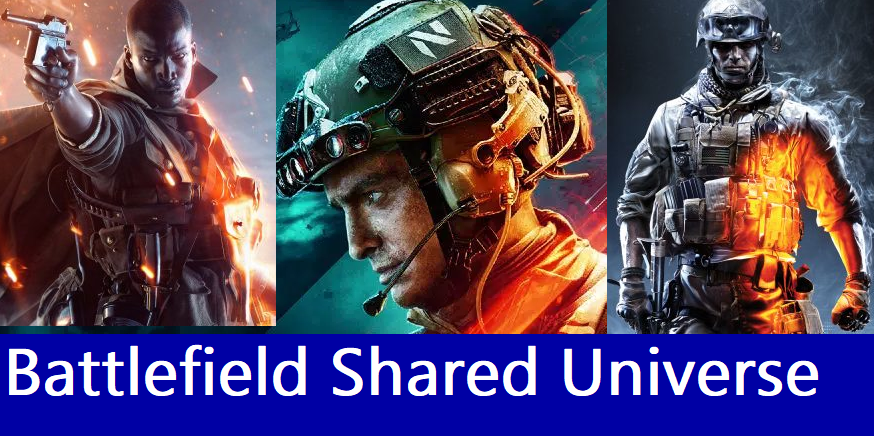 EA. Honey. Baby. Comrade. I'm not saying we need to talk about branding… Because we don't, I hope Battlefield fans enjoy the good news… On the shared universe front, at least.
EA: Out with the old, in with the new.
A Gamespot report shows that the Battlefield publishers at EA want to release more Battlefield titles with shared characters and connected storylines, ala the MCU (Marvel Cinematic Universe). Other plans for the company include Oscar Gabrielson (general manager of DICE) being set to leave EA.
Vince Zampella (co-founder of Respawn Entertainment) is now the official overseer of the Battlefield franchise. Marcus Lehto (of Halo design fame) is also going to be in charge of a new studio in Seattle with the aim of making greater narratives for the Battlefield series.
Zampella, when asked in the Gamespot interview, stated the new plans for improving Battlefield are not, I repeat, NOT an attempt to deflect from the fact that Battlefield 2042 has had a relatively unsuccessful launch, likely due to having more bugs than an entomologist's personal fire ant reserve. "We will continue to evolve and grow Battlefield 2042, and we'll explore new kinds of experiences and business models along the way", Zampella claims.
Fawzi Mesmar (head of design at DICE who worked on Battlefield and Star Wars Battlefront games) has also reportedly left the company shortly after Battlefield 2042 released, a work email showing he had wanted to leave for some time.
If you want to try out any previous Battlefield games, check our store out and get a discount when signing up to our newsletter.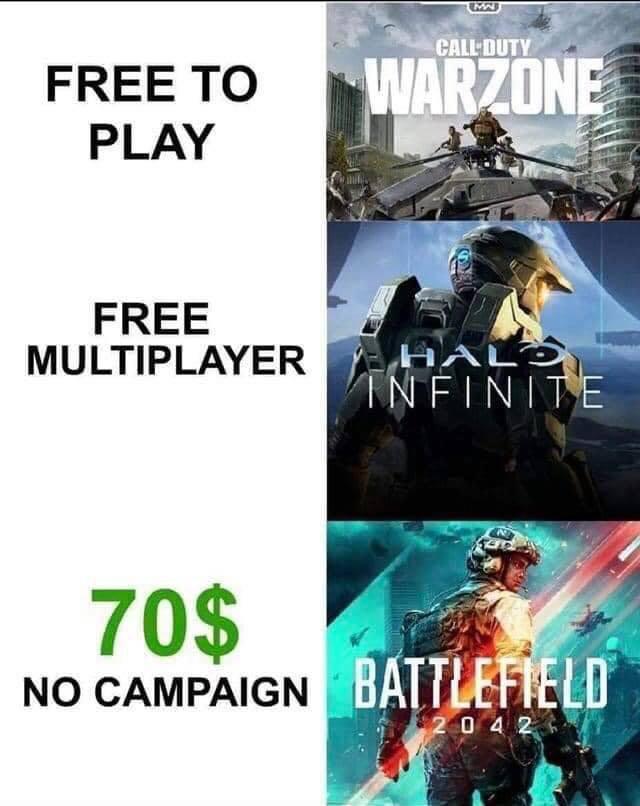 "We couldn't be more passionate about this game and will be supporting and evolving it for years to come" – According to DICE. In response to player feedback on Battlefield 2042 criticisms of bugs, empty maps, lack of a leader board and other assorted tidbits of Tom-foolery.
Back to the shared universe:
"In this universe, the world is interconnected with shared characters and narrative. This universe is also built with our community as we harness the power of Portal and user generated content that puts creativity in the hands of our players" – Vince Zampella.
It's possible Lehto may also have a hand in developing the upcoming Battlefield mobile game set for 2022 release. EA also claimed to be putting Zampella in charge of overseeing development of a new game by Ripple Effect (formerly DICE LA). There's currently no explicit mention of the new game being in the Battlefield series.
Sign up for our newsletter from the website.
Instagram: Go2GamesShop
Twitter: Go2Games
Youtube: Go2Games.com
Facebook: Go2Games.com
Store: Go2Games.com