Chinese outlet China News reported on September 24, that China's Game Publishers Association Publications Committee (GPC) have announced new self-regulation guidelines for video game companies.
213 game companies signed these guidelines, including NetEase, Tencent, and Sony Interactive Entertainment Shangai.
These regulations include the limitation of hours children can spend gaming, which have already been put into motion.
But far more concerning is their introduction of regulations surrounding gender presentation and sexuality. These new regulations look to target content with effeminate male characters, and gay romances.
If these regulations come to pass, games companies in China will have to conform to these regulations regardless of whether they are selling their game in China or not.
Even as a non-binary person abroad, this news was hurtful to read. I can't imagine how devastating this is for queer people in China, who are effectively being denied the right to see people like them on-screen. These regulations aren't just being forced on video games, but are part of a wider cultural crackdown being led by the Propaganda Department of the Chinese Communist Party.
It saddens me greatly that even real people – idols and celebrities – are being targeted and censored.
So how does this relate to Genshin Impact? Well, the community on Twitter imploded last night when this image started circulating.
As reported by the South China Morning Post, Venti was used in their presentations as an example of the type of 'effeminate' male characters that the GPC are targeting.
At the bottom there, you can also see they've used Gorou as another example. I mean… I get it with Venti. It's the stockings, right?
But what's so effeminate about Gorou?!?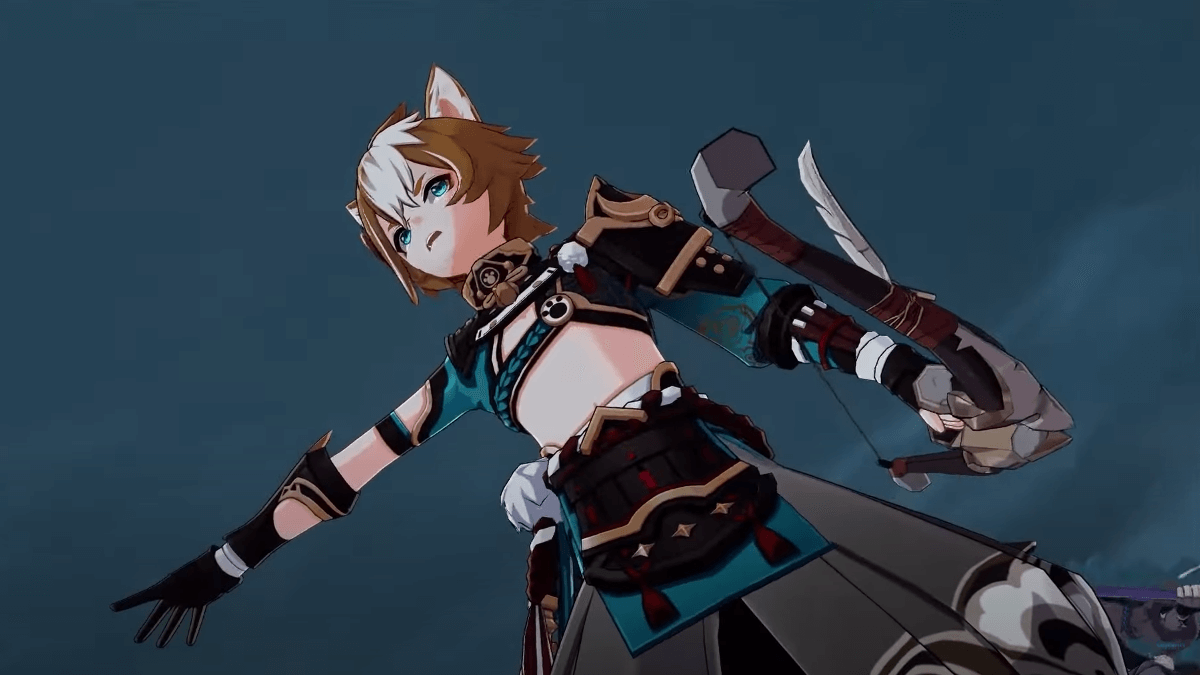 He's a general, an archer, and he's also a dog. What could be more masculine? Is it because he has his stomach showing? Am I just too gay to be able to see this issue?!?!
Automaton shared some more information about the presentation:
Series featuring a lot of Japanese history-related things were deemed by the GPC inappropriate, as beautification of another country's history. As Genshin is leaning on Japanese culture and anime-style, they are a possibly at risk of censorship. Especially right now, while the story is glued to the Japan-styled region of Inazuma.
Nothing is changing right this moment, and I would imagine that it will be impossible to actually enforce all of these rules. Panic about a possible Venti redesign will hopefully subside. My guess is that miHoYo cannot change the design of a character that people have already paid for. I'm unsure as to how the situation with Gorou will play out, as he is not a playable character yet a change in design could be possible.
There's really no way of knowing right now, but I can only hope that miHoYo sticks to their guns and keeps delivering gorgeous characters  with a variety of gender presentation, if possible.
Sign up for our newsletter from the website.
Instagram: Go2GamesShop
Twitter: Go2Games
Youtube: Go2Games.com
Facebook: Go2Games.com
Store: Go2Games.com
Before you go: check out this month's discount codes
CODES EXPIRE ON THE 4TH OCTOBER 2021
Use code BORNE10 – For 10% off Bloodborne- Game of the Year (PS4)
Use code DAYSGONE10 – For 10% off Days Gone (PS4)
Use code ALLSTAR5 – For 5% off Super Mario 3D All-Stars (Nintendo Switch)
Use code POWER10 – For 10% off Ben 10: Power Trip (Xbox One/Xbox Series X)