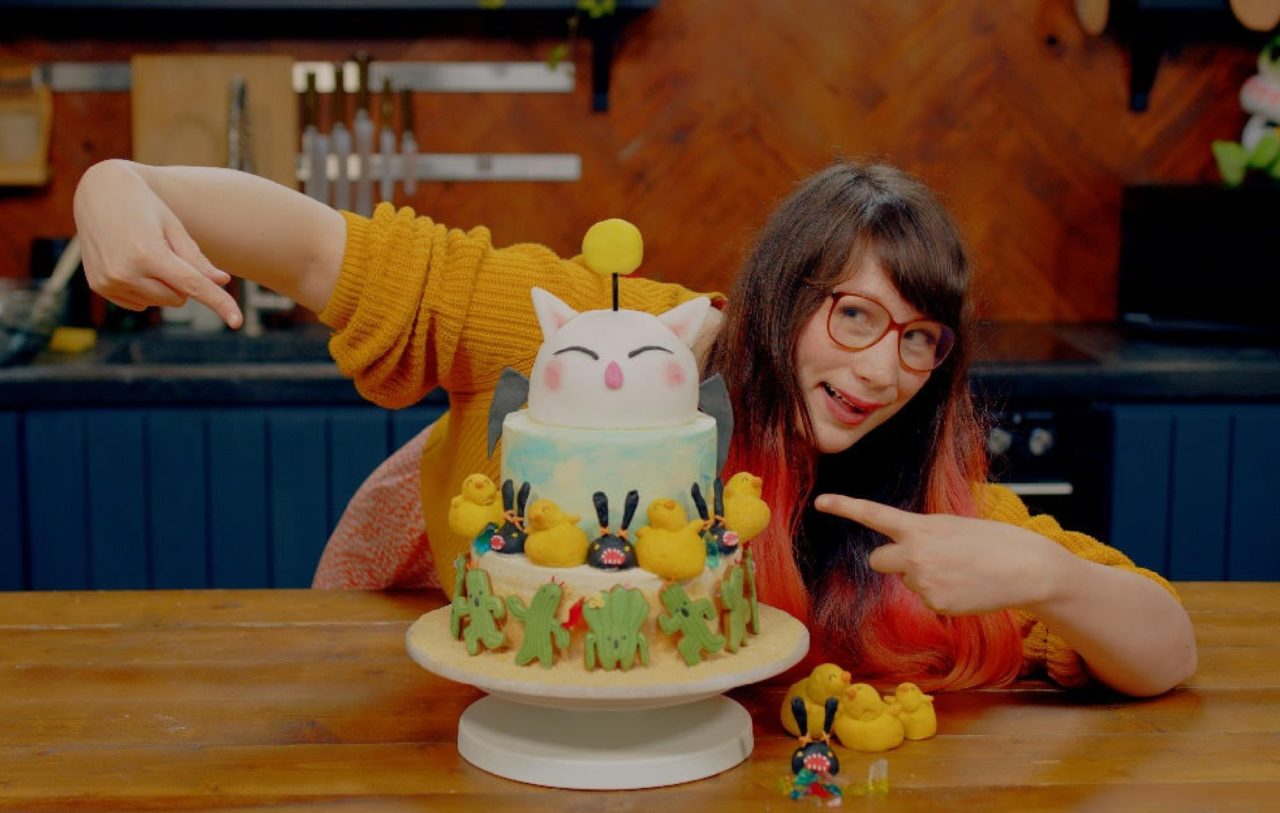 Final Fantasy XIV inspired cake anyone?
Final Fantasy XIV is celebrating its 8th anniversary this year and they have gone all out on the celebrations by hiring a familiar face to bake the celebratory cake.
Square Enix gave Kim-Joy, someone you might recognise from the only slightly popular show The Great British Bake Off, the challenging task of baking the cake and it's fair to say she succeeded. She was a finalist back in 2018 and has since become a professional baker and has published her own baking book, along with being a frequent columnist for The Guardian.
Final Fantasy IV Cake
So what is the cake Kim-Joy baked to celebrate the massively multiplayer online role-playing game?
Kim-Joy used her incredible skills to create a lovingly layered vanilla cake topped with a massive (and edible) Moogle centrepiece, with plenty of Chocobos, Cactuar and Spriggans decorating the cake's tiers.
She uses plenty of buttercreams, food dye, mochi, biscuit dough, bread dough, and edible gemstones to make this creation really come to life.
The official Final Fantasy XIV YouTube page uploaded a montage of Kim-Joy's handiwork and how she went about making the cake, along with the mochi Spriggans, biscuit Cactuar and bread Chocobos.
Final Fantasy XIV has already had an incredible year so far, with the game becoming so popular it sold out of digital copies, and there is plenty of content still to come with the Endwalker expansion set to release on November 23 worldwide.
If you want to try making your own Final Fantasy inspired food, there is The Ultimate Final Fantasy Cookbook coming your way on November 9. Sadly though, this cake won't be featured in it, but there are plenty of other delicious dishes for you to try out such as the Coffee Biscuits and the Dodo Omelette.
Grab these voucher codes for our website for some discounts! Offers must end on September 3rd!
Use BACK2SCHOOL – For 5% off all Pixie Crew stock!
Use MOON10 – For 10% off Harvest Moon: One World (Switch)
Use CODMW5 – For 5% off COD Modern Warfare (Xbox One)
Use TOON5 – For 5% off Splatoon 2 (Switch)