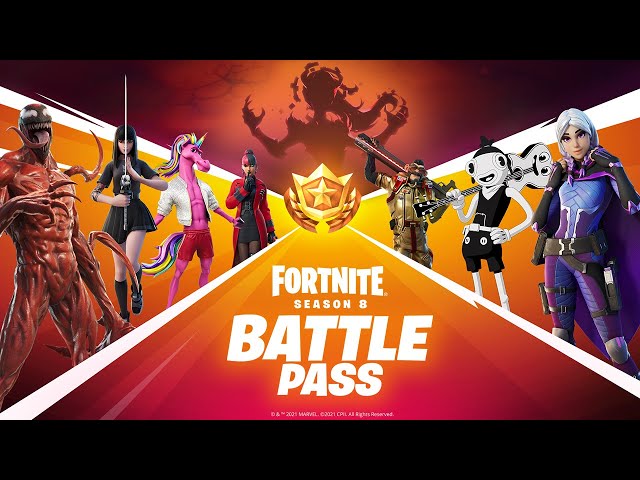 What a ride this Fortnite Chapter has been! However, all good things must come to an end eventually. Epic games has confirmed the finale for Fortnite Chapter 2 will commence next week with a special in-game event called 'The End'. Quite the appropriate title, I suppose.
Whilst we received leaks last week suggesting this, it will come as a relief to fans for it to be confirmed. The event is set to take place on Saturday, December 4 at 9pm, and will see players come together in order to fight against the Cube Queen. With the fate of the island at stake, who knows how this battle is going to end. For those looking to be prepared, the special playlist will be available in Fortnite thirty minutes before the start time. The perfect amount of time to talk tactics, positions and maybe say your goodbyes. Morbid, I know.
Additionally, it has been reported that the event will support parties of up to 16 players queued together. You're going to need all the numbers you can get to defeat The Cube Queen it looks like. Check out the teaser trailer for the event down below:
Fortnite Developers Excited For Fan Reactions
What a trailer, right? We can't wait for this one and neither can the creators. This is what Epic Games had to say about their Chapter-ending event:
"Content creators and players looking to relive the final moments of Fortnite Chapter 2 should take steps to record and archive their experience as replays will not be available".
Moreover, they went on to explain how certain things are going to change once the event starts. For example, you won't be able to edit any settings which you may find undesirable once the event begins.
"Players will be unable to edit their settings once 'The End' begins, so please adjust any visual options to your preferred viewing experience before joining. Because the Season will end a day early, all players who log in before the end of the Season will receive a 225,000 XP reward."

Exciting Period For Fans Despite The Ending Near
Beginning back in October 2019, Fortnite Chapter 2 has been an astounding success. We all remember when the battle royales original map was sucked into a black hole at the end of Fortnite Season X. Despite this, we shouldn't be sad that the end is nigh, as Epic Games have plenty more plans over the next few years. For example, take a look at all the Naruto characters/items which are set to make an appearance in the game right here:
Naruto Uzumaki (with Seventh Hokage variant style)
Sasuke Uchiha (with the Snake Sword pickaxe)
Sakura Haruno (with Sakura Uchiha variant style)
Kakashi Hatake (with Black Ops Kakashi variant style)
Pakkun back bling
Demon Wind Shuriken back bling
Hidden Leaf Cloak back bling
Scroll back bling
Black Ops Sword pickaxe
Kunai pickaxe (with black variant style)
Snake Sword pickaxe
Hidan's Scythe pickaxe
Kurama glider (includes Shinobi Teamwork loading screen)
Summoning Jutsu emote
Ramen Break emote
Pizza Eating Jutsu loading screen
Team 7 loading screen
Music Deal Also Hitting Our Screens
Not only this, but Epic Games also announced on Tuesday it has acquired Rock Band and Dance Central creator Harmonix "to create musical journeys and gameplay for Fortnite". This is what the Vice President of game development, Alain Tascan, had to say upon the matter:
"Music is already bringing millions of people together in Fortnite, from our emotes to global concerts and events. Together with the Harmonix team we will transform how players experience music, going from passive listeners to active participants."
Lastly, The Epic Games Store Black Friday sale launched on Tuesday, including savings on over 900 "games, editions and add-ons". This really is an unbelievable time to be a Fortnite fan. Overall, we hope you're just as excited as us for the event next week! Be sure to pick up some cool Fortnite merchandise right here! Also, stay tuned for some more Fortnite information when we get it!
Sign up for our newsletter from the website.
Instagram: Go2GamesShop
Twitter: Go2Games
Youtube: Go2Games.com
Facebook: Go2Games.com
Store: Go2Games.com