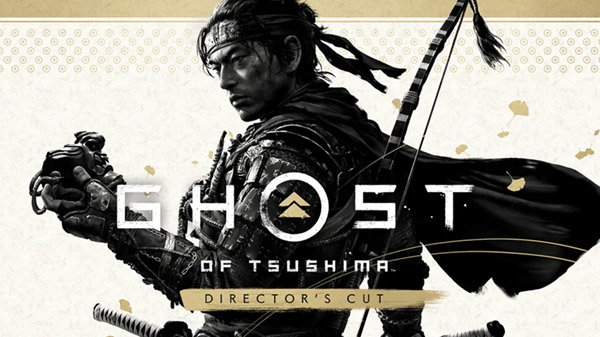 Following on from Tuesday's post which you can read here, Sony and Sucker Punch Productions have addressed ESRB rating Ghost of Tsushima; Director's Cut by announcing the game, its content and its release date, and boy did the rumours (and a few leaks online) hit the nail on the head.
The ESRB had classified the new version of the game for PS4 and PS5, with very little extra information about what we could expect. Now, we have full details about what's in store for the title, which is to be released on August 20.
What does Ghost of Tsushima: Director's Cut have in store for us?
Sucker Punch Productions is certainly a fitting name as they've packed a punch for what's in store with the new and updated version. Ghost of Tsushima: Director's Cut will include the original game, all the previously released Sucker Punch Productions content, and a new island to explore as part of the Iki Island expansion (the rumours were correct again).
Ikishima, or Iki Island, is a neighbouring island to Tsushima and it will add a new chapter to Jin Sakai's adventure, yet the details of the storyline are being kept secret. Players can expect new environments, new armour, new techniques, and more.
New PS5 Features
The PS5 version will have other additions such as haptic feedback and adaptive triggers, 3D audio, improved load times, different 4K resolution options, and targeted 60 fps. New players for the PS5 version will also find they have lip sync for both the English and Japanese voice-overs (Daisuke Tsuji and Kazuya Nakai lend their voices to Jin Sakai perfectly). Your saved file from the PS4 will transfer over to the PS5 if you choose to upgrade.
Prices for Ghost of Tsushima: Director's Cut
This is where it gets a little complicated as there are different prices for different upgrading options when pre-ordering the game.
There are no UK prices yet, but here's a rough estimation from the US prices.
PS4 players can pre-order an upgrade for $19.99 (around £15), PS4 players that get the Director's Cut but what to upgrade to the PS5 version can upgrade for $9.99 (around £7), and PS4 players that want to upgrade straight to the PS5 version will have to pay $29.99 (around £22).
If you have not yet bought the games, the price for the PS4 version will be $60 (around £45) and the PS5 version will be $70 (around £50).
Sucker Punch Productions also announced there will be updates to their multiplayer mode, Ghost of Tsushima: Legends. They didn't cover much information regarding this apart from the fact these updates will be made available to all players with no additional charge.
Sign up for our newsletter from the website.
Instagram: Go2GamesShop
Twitter: Go2Games
Youtube: Go2Games.com
Facebook: Go2Games.com