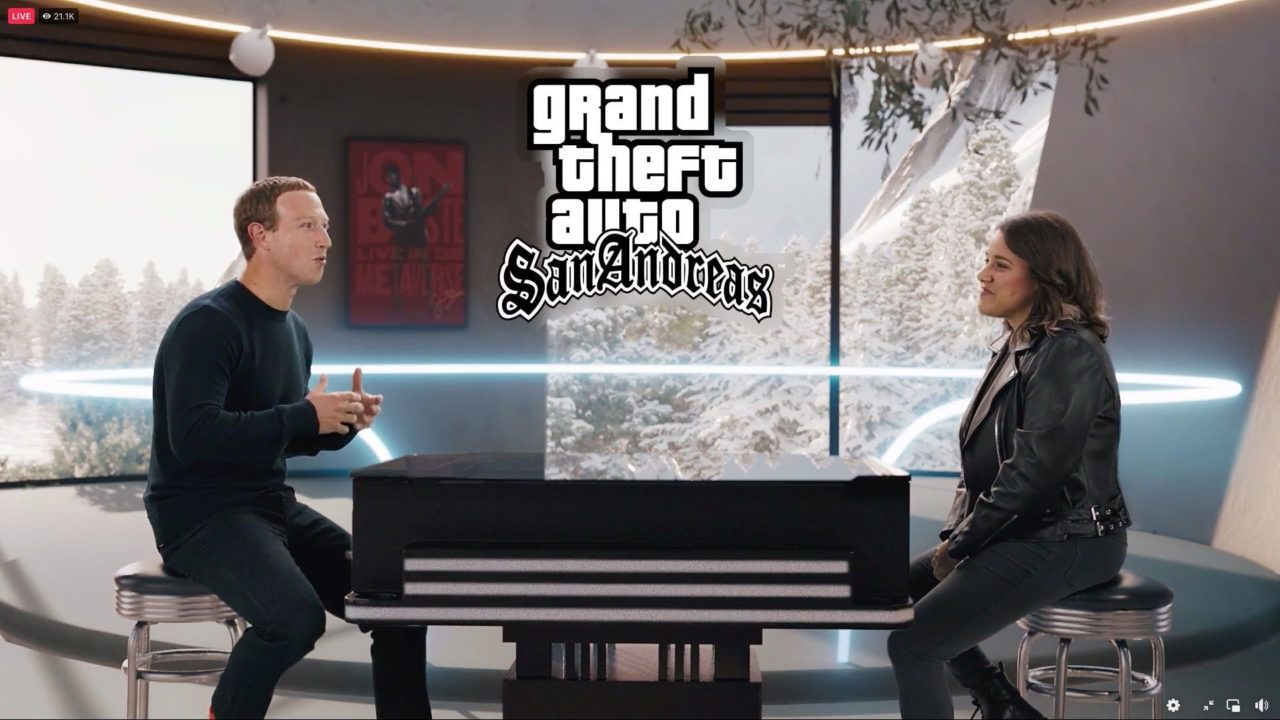 Grand Theft Auto: San Andreas is one of Rockstar's best entries in the GTA series and is coming to VR. This comes after the announcement of the games inclusion in a remastered trilogy. Announced on Oct 28, Facebook CEO Mark Zuckerberg said a port for the game is in development for the businesses Quest 2 VR headset. Speaking at the event, this is what the infamous tech developer had to say:
"This new version of what I think is one of the greatest games ever made will offer players an entirely new way to experience this iconic open world in virtual reality.This is a project many years in the making, and we can't wait to show you more of it."
Unfortunately, Zuckerberg didn't release a date when the game will become available. Likewise, the blog post the company published afterwards didn't either. Surprsingly, this is the first time a GTA game has officially been developed for VR. However, that hasn't stopped modders from giving it a go. They somehow managed to make the entirety of Red Dead Redemption 2 playable in VR, and you can get GTA 5 running in VR, too. Of course neither game was perfectly designed for VR so we're excited to see what Rockstar can conjure up.
It did get us thinking though- what will be the first thing we're going to do when it arrives. There's plenty to explore already within the game, so lets have a look at what we'd do!
Five Things To Do In GTA: San Andreas VR
Let's have a look at some fun things we can do when the game is finally released on the oculus, shall we?
Skydiving
Ever wanted to jump out of a plane, but don't quite have the tenacity to do so? Well, Carl Johnson certainly has. Luckily for you, it can be done from the comfort of your own home! Imagine jumping out of a plane and seeing the bustling city of Los Santos below you. It's going to be quite the view.
Getting Hit By A Car
Ok, we know this one sounds a bit ridiculous, but here us out. Getting hit by a car has always been hilarious in GTA, and now it takes on a whole new context in VR. Go flying about rag-dolling across Grove street will be quite the sight. It should make you think twice about crossing a busy street in real life too (Obviously don't get hit in real life, that wouldn't be as fun).
Vehicle Stunts
There are over 70 unique stunt jump locations in San Andreas. You know what this means right? Motorbike over those hills and perform those perfect stunts (or go flying off, either way it'll be fun). This has always been fun normally, but will be even more thrilling in VR. You'll be saying you can almost feel the wind in your hair. Kinda.
Flying
This one goes without saying. One of the most obvious things you€™ll want to do in VR is fly a plane or helicopter. The added intimacy will make you really feel like you're jetting across Los Santos and Las Venturas. It's going to be a spectacular and awe-inspiring experience. Plus, you can skydive at the end of it all. What's not to love?
Causing Panic On The Streets Of Los Santos
What's the best thing to do in any GTA game ever? Going on simulated rampages. It's what the series was made for after all. Every GTA player past and present has unleashed their dark side on the poor citizens of the city. Rack up that Star Level and see how long it'll take before you get busted or murdered by the cops. It's going to be mayhem.
So there's our top five things we can't wait to do in GTA: San Andreas VR. Obviously, there's a couple more things which may not be as *ahem* PG, but we'll let you  figure those out on your own. In the mean time, we look forward to knowing more details about when the game will be released! Be sure to check out all grand theft auto products here.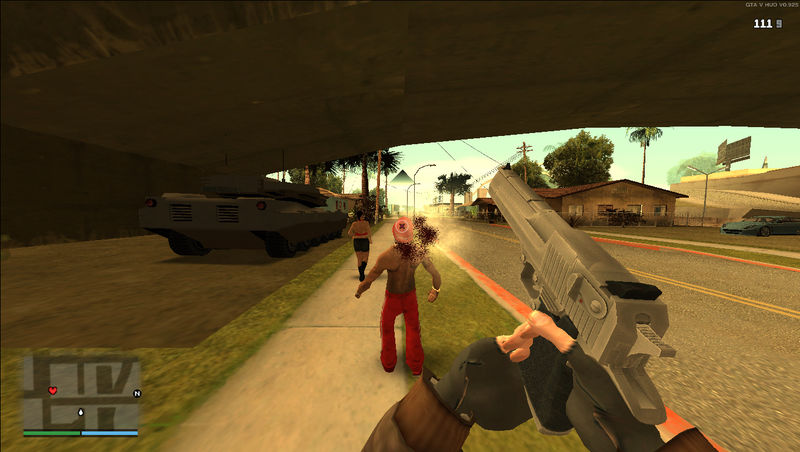 Sign up for our newsletter from the website.
Instagram: Go2GamesShop
Twitter: Go2Games
Youtube: Go2Games.com
Facebook: Go2Games.com