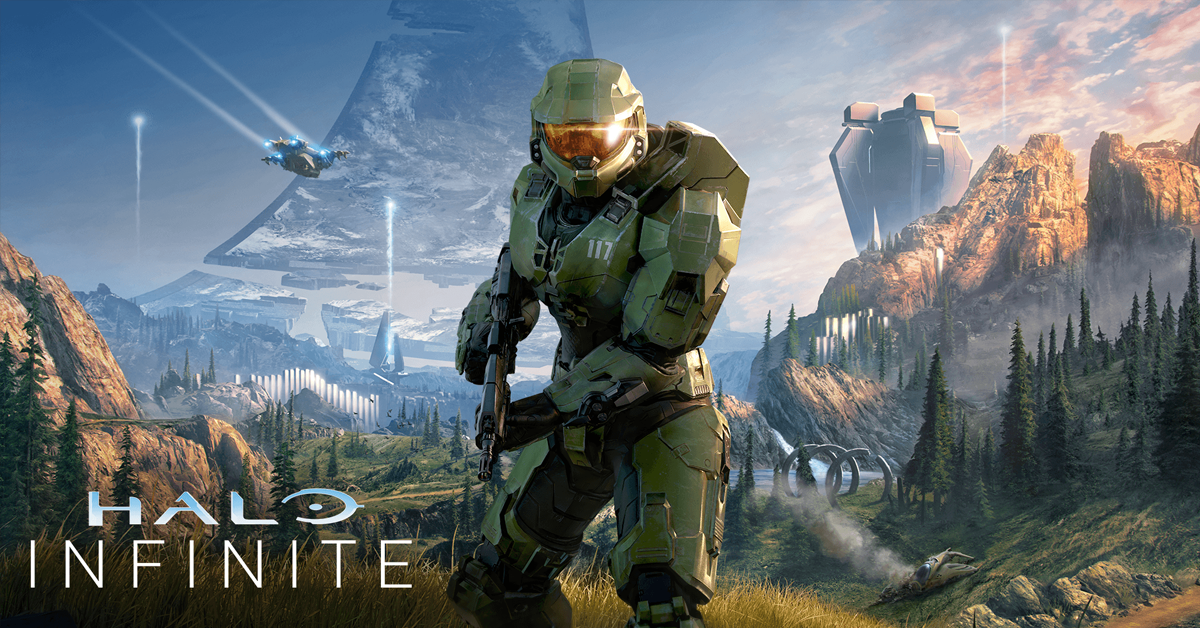 It goes without saying that many people will have been busy  sinking their teeth into Season 1 of Halo Infinite's Multiplayer 'Beta'. 343 Industries is focusing on the future with new footage of the game's campaign.
The company promises a campaign that will not disappoint long-time Halo fans. We will see Master Chief returning to one of the iconic rings on a new quest to preserve humanity.
In a new trailer, the Chief and his new AI partner combat the Banished in a level that borrows elements from past games.
As part of Halo Infinite's campaign, Chief finds himself on a new Halo installation, called Zeta Halo, searching for both Cortana and a new AI named "The Weapon" after the events of Halo 5: Guardians.
The Chief faces many challenges as he deals with The Banished. The Covenant offshoot and mercenary band which has set up camp on Zeta Halo. They have already overrun a large portion of the UNSC forces there.
This fight was shown in a five-minute preview by IGN, and it was described as taking place a couple hours into the campaign.
The Next Generation of Halo
"The Conservatory," the mission's title, sees Chief fighting Banished and Forerunner drones in a facility in keeping with the Halo series. It also provides a look at one of the game's new weapons, the Cindershot, and Skimmers, a flying enemy used by The Banished.
Comments have praised 343's plans for the campaign, noting how it harkens back to Halo: Combat Evolved.
Many people point to similarities with "The Silent Cartographer" and "Assault on the Control Room," two of the most famous Halo missions, both of which take place inside the same kinds of Forerunner facilities that appear in "The Conservatory."
This is in line with 343's previous statement that it was trying to create a Halo campaign worthy of the original Halo games.
The preview seems to be receiving a positive reception, which is yet another win for 343 Industries after the Multiplayer release was well received. While it hasn't been without problems, Halo Infinite's multiplayer definitely takes me back to my days playing Halo 3 and Reach.
Halo Infinite has genuinely surprised me so far. I wasn't expecting it to be so good. After playing it, and seeing the campaign trailer, I'm definitely feeling a lot more hyped for the release. If this translates into the campaign, then 343 Industries will have truly set the standard for the next generation of Halo.
Head over to our website now to register your interest in the Xbox Series X, so that you don't miss out on Halo Infinite's Day 1 Game Pass release on December 8th!
Halo Infinite will launch December 8th for PC, Xbox One, and Xbox Series X/S.
Don't forget to subscribe to the Go2Games newsletter for updates on the latest gaming news and deals, and follow our socials below!
Twitter: @GO2GAMES
Instagram:go2gamesshop
Facebook: Go2Games.com
Youtube: Go2Games.com
Store: go2games.com