No One Expects The Spanish Exposition: Horizon Forbidden West is the upcoming sequel to hit action-adventure narrative game Horizon: Zero Dawn. Developed by Guerrilla Games and published by Sony Interactive Entertainment, who have definitely not engaged in any attempts at unfair threats of legal action to maintain a monopoly on console-customizing skins, ever, not in the slightest, you'll just have to trust me on that. Horizon Forbidden West launches for PlayStation 5 and PlayStation 4 on February 18.
Nadie espera el juego: In addition to Aloy being more realistic-looking and reactive than in the first game, which is no mean feat, Horizon Forbidden West will see a more expansive world. Lead Living World Designer Espen Sogn has claimed players will "encounter a world that feels more alive and more real than ever". 
In a recent official PlayStation blog post, Bo De Vries (Community Leader at Guerrilla Games) details the game's design intentions and features. Bo De Vries goes into a level of detail far too girthy for little ol me to squeeze into 600 words or less, but I can summarise some highlights!
The game will explore the cultures between two different in-game tribes, Espen mentioning the tribes' different customs will play a role in communicating the player's status in the world.
"The Oseram are a social and historically patriarchal tribe, so their animations are more about shoulder punches and high fives. The Utaru, on the other hand, are laid back, so they will often sit down together and be a bit more touchy-feely".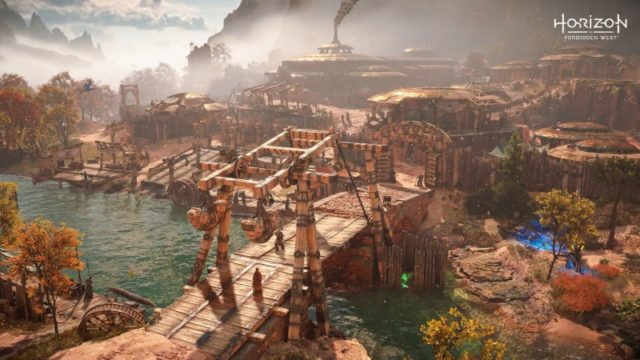 In addition to touching on weapon upgrades (you can carry up to 6, including your trusty spear), Senior designer Steven Lumpkin claimed that different clothes you equip have different effects on your interactions between tribes. Clothing will mostly effect what items you can get in places alongside giving unique gameplay buffs, so I think it will mostly function similarly to Ghost of Tsushima (psst! Which we have!). Which is to say, you get to unlock various clothes that offer unique gameplay advantages depending on how sneaky or trigger-happy you want to get!
"Clothing reflects a unique style, as well as the materials a tribe has access to and knows how to use […] Hunters from the Nora tend to favor ranged combat and stealthy hunting. Carja excel at the use of traps and tripwires. The boisterous Oseram love fighting up close and personal with a hammer. The Tenakth and Utaru have their own preferences as well — and the outfits Aloy can acquire from each culture tend to reflect and support these unique approaches to combat" – Steven Lumpkin.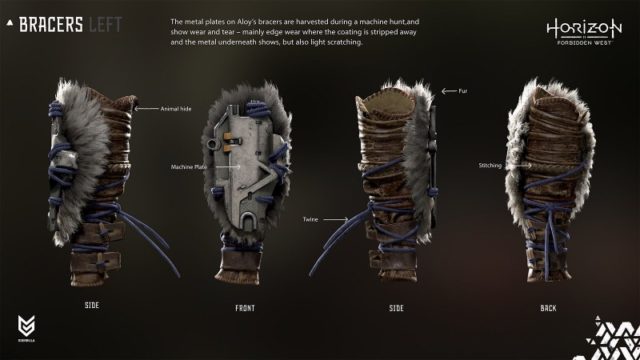 कोई भी मेरे हिंदी पाठकों को तीन चीयर्स की उम्मीद नहीं कर रहा है। यह बिट कहानी पर है: Don't worry my fellow mono-lingual friends, just run the headings through Google translate and you'll live! Senior writer Annie Kitain has reiterated this new Horizon world will see you "meet many interesting characters, trade for cool new gear" and prepare for challenges ahead. "When you're out in the Forbidden West, our hope is that the story is reflected in every detail of the world".
Product Poem:
There's an AMIIBO from Tazmilly Village. With magic so strong, he could pillage! With a thrust and some thunder from somewhere down-under, he caught a glimpse of Lottie's cleavage.
Sign up for our newsletter from the website.
Instagram: Go2GamesShop
Twitter: Go2Games
Youtube: Go2Games.com
Facebook: Go2Games.com
Store: Go2Games.com