The RPG is making its way to Disneyland Tokyo via its Hotel Suites!
Kingdom Hearts is approaching its 20th anniversary soon and what better way to celebrate than for the RPG series to receive its own special Kingdom Hearts suits in the Ambassador Hotel at Disneyland Tokyo Resort.
Kingdom Hearts has already had a great run-up to its 20th anniversary thanks to Sora finally joining Super Smash Ultimate and the games being confirmed to being available to Switch, and now fans get to experience staying in a suite inspired by Kingdom Hearts!
Kingdom Hearts Suites
The suites will be available from January 6 to April 27 2022 and will feature unique decorations inspired by the Kingdom Hearts series, including a special room key for each suite to be modelled on various keyblades throughout the franchise. There will also be a treasure chest provided in each room that will contain a secret item within each one.
Fans of the Kingdom Hearts series that get the chance to stay in one of the specially designed suites will also be given two original postcards and Kingdom Hearts-inspired paper bags, as well as the opportunity to purchase exclusive merch such as a shoulder bag worth 5,500 yen. There will also be a special Kingdom Hearts inspired food menu featuring a special cake set and a drink with paopu fruits atop to go with the suite that will also be available for a limited time.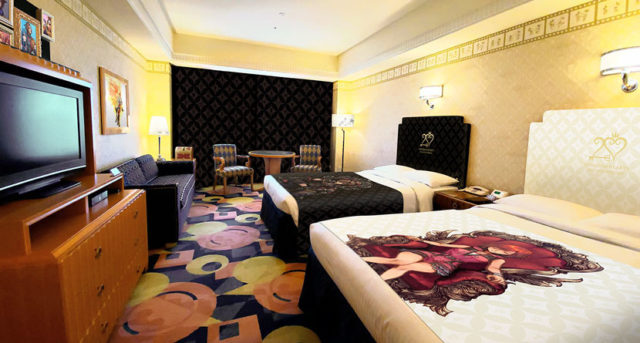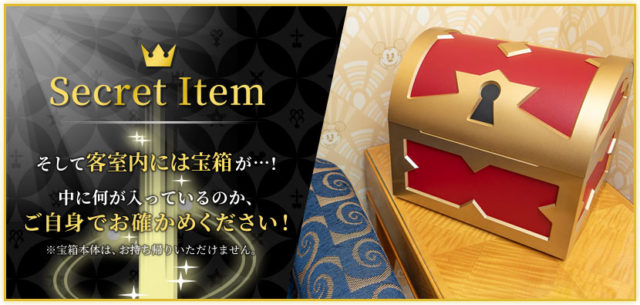 So, what's the price?
Well, to stay in one of these iconic suites, you will need to pay 77,500 yen, or £505, per night for the starting price of one of these suites.
Disney has never been a company to be afraid to put a hefty price on what it offers its guests and these Kingdom Hearts suites are no exception.
Sign up for our newsletter from the website.
Instagram: Go2GamesShop
Twitter: Go2Games
Youtube: Go2Games.com
Facebook: Go2Games.com