What a time it is to be a LEGO Video game fan! After the recent trailer for LEGO Star Wars: The Skywalker SAGA, it looks like we'll be able to get our hands on another crossover between gaming and brick-building. Whilst it isn't a new game, this set looks like we'll be able to have plenty of fun with it.
The latest collaboration will be with Guerrilla Games on a Horizon Forbidden West set. How cool is that? We've seen LEGO versions of major movie franchises such as Harry Potter, LOTR and Batman. However, do any of these have giant robotic dinosaurs to ride on? I don't think so.
The 1,222 piece set comes with an Aloy minifigure as well as a brick-built version of the velociraptor-like Watcher robots. Not only this, but the set contains a Tallneck machine too! Check out the set for yourself down below:
Horizon Zero Dawn West Translates Nicely To LEGO
Horizon offers up quite an innovative design for LEGO to take control of. The armour-covered robots blend well into LEGO-form (as expected) so we really cannot wait to get our hands on this one! At the moment, the crossover is limited to only have model but who knows what could be in store for the future?
The Horizon Forbidden West set marks Lego's latest foray into video game-inspired projects, which also include its interactive Super Mario sets, its recent Green Hill Zone set from Sonic the Hedgehog, a (currently on pause) Overwatch collaboration, and  a team up with the similarly blocky Minecraft. What more could you ask for really?
What do you think of the new set? Will you be picking it up when it hits stores soon? Let us know down in the comments below! In the meantime, make sure to head on over to our store to check out all the
LEGO fun
we have to offer!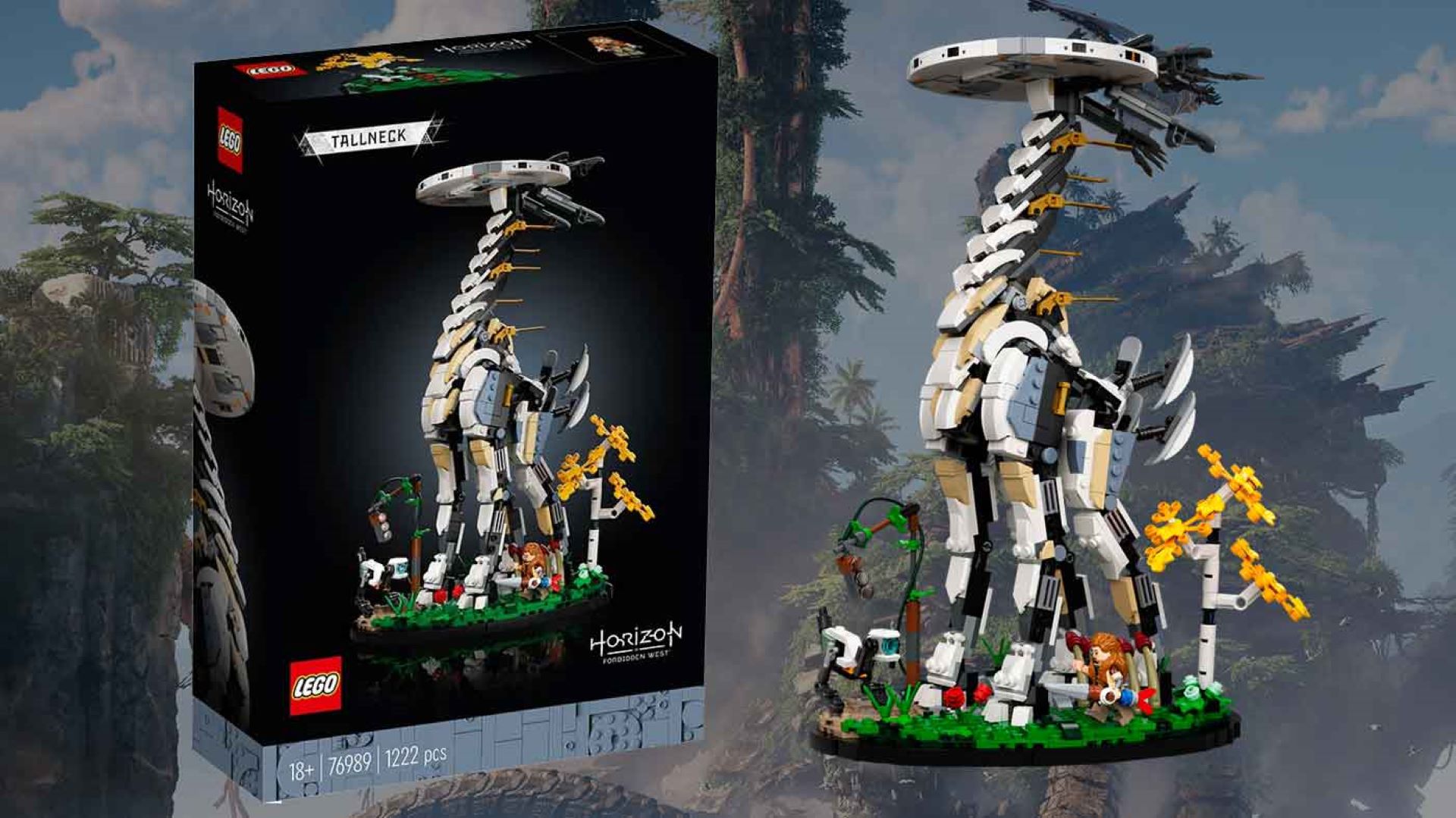 Sign up for our newsletter from the website.