The Force is strong with us all once more, as a new game play overview trailer for the hotly anticipated LEGO Star Wars: The Skywalker Saga has arrived! The trailer treated us with a variety of new additions by showing off planets, characters and many more game play features which we cannot wait to get our hands on!
Not only this, but we've finally received a concrete release date after what has been years of delays. LEGO Star Wars: The Skywalker Saga is set to arrive on April 5th 2022, just over two months away. Those endless hours waiting for the game are looking like they're finally going to be paid off, especially if this trailer is anything to go by.
Before we delve right into everything the new overview has to offer, why not check it out for yourself down below:
What'd we all think of that then Star Wars fans? It looks pretty amazing doesn't it? I've certainly been waiting long enough for this one, as have many of you out there I'm sure.
Whilst we will have a look at all the new features in great detail, can we firstly just take a moment to appreciate the Holoprojector system. It looks like this'll be how we're able to travel to other planets, unlock and select characters, view missions as well as everything else. Whilst it doesn't quite have the same energy as Dexters or The Cantina, it really does show off how vast this world is going to be!
It should be noted that the game will also allow you to experience the trilogy in whatever order you see fit. Are you a purist who wants to play the episodes as they were initially released? Or would you prefer to experience the Saga in a more chronological order? The choice is completely yours!
Anyway, enough about that. It's time to take a deeper look at everything the latest trailer went through to get us even more hyped. Here we go!
LEGO Star Wars: The Skywalker Saga- New Characters
Boasting over 300 playable characters, this is obviously going to be the biggest character roster in a LEGO Star Wars game to date! Whilst many of them have been confirmed previously, we've managed to get a look at some of the different play-styles they'll use.
The likes of Jabba The Hutt, Mace Windu and Boba Fett are all shown to be in action (with Jabba moving much faster than we expected we must say). Whilst not every character is shown in the game play, we can have a quick glimpse of them in the menu. This includes sequel characters such as Carib Diss, which will be a cool new addition to say the least. Previously ignored prequel characters such as Bail Organa and Captain Antilles are even showed off here!
It certainly looks like they wont be messing about this time. Players will struggle to find any character in the films not present in the game, which we cannot wait for.
LEGO Star Wars: The Skywalker Saga- New Combat
Fans of the original set of games will have immediately noticed the different combat and health systems in the new trailer. Instead of the Hearts system, it seems now we will have health bars, as will our foes. As a result, it looks like we will finally be able to know now when our enemy is close to defeat now.
Additionally, the weapon variety on display is much more expansive than previous editions. Whilst before we were limited to essentially just a lightsaber or blaster, there now seems to be so much more to offer! The over-the-shoulder shooting mechanics which we saw in LEGO Force Awakens reappear, but it's the lightsaber combat that really catches our eyes here.
The Star Wars franchise is famously known for exciting duels throughout the series, so being able to incorporate this properly into the LEGO game is an absolute necessity. The battle between Jedi and Sith looks unbelievably entertaining and alongside the infamous Star Wars scores are sure to provide hours of excitement!
More Planets And Vehicles Than Ever Before
Obviously, no Star Wars game is complete without its vehicles, specifically fighter ships! It's called Star Wars after all ain't it, so get ready for some great re-imagining of classic space battles. In the trailer we see both Luke Skywalkers X-Wing as well as Poe Damerons. Moreover, no Star wars trailer is complete without the iconic Millennium Falcon and it was great to see it engage with a Star Destroyer!
Similarly, we cannot wait to explore the various planets the game has to offer. Returning to the likes of Hoth, Geonosis, Endor and Naboo is going to be undeniably fantastic, but the sequel planets appearances are going to be just as cool we reckon. The latest reveal shows off the Sith planet Exegol from Episode 9, which looks to have created an awry environment which will definitely be interesting to uncover.
If you want to see every planet in the game, check out this article here!
And Much, Much More!
This really does look like it intends to be the definitive LEGO Star Wars experience. Whilst we can't go through all the new features here (you'd be reading for ages), believe us when we see they're endless. And why shouldn't it be? We've waited long enough for it, we deserve every ounce of Star Wars content we can get.
In an exciting time for Star Wars games, check out this article where I ask if Disney is creating another Golden Age for Star Wars gaming (we certainly hope so). If you wan't to get ready for the upcoming LEGO Star Wars, you know where to head to pre-order your copy. In the meantime, we've just got to be patient for that little bit longer.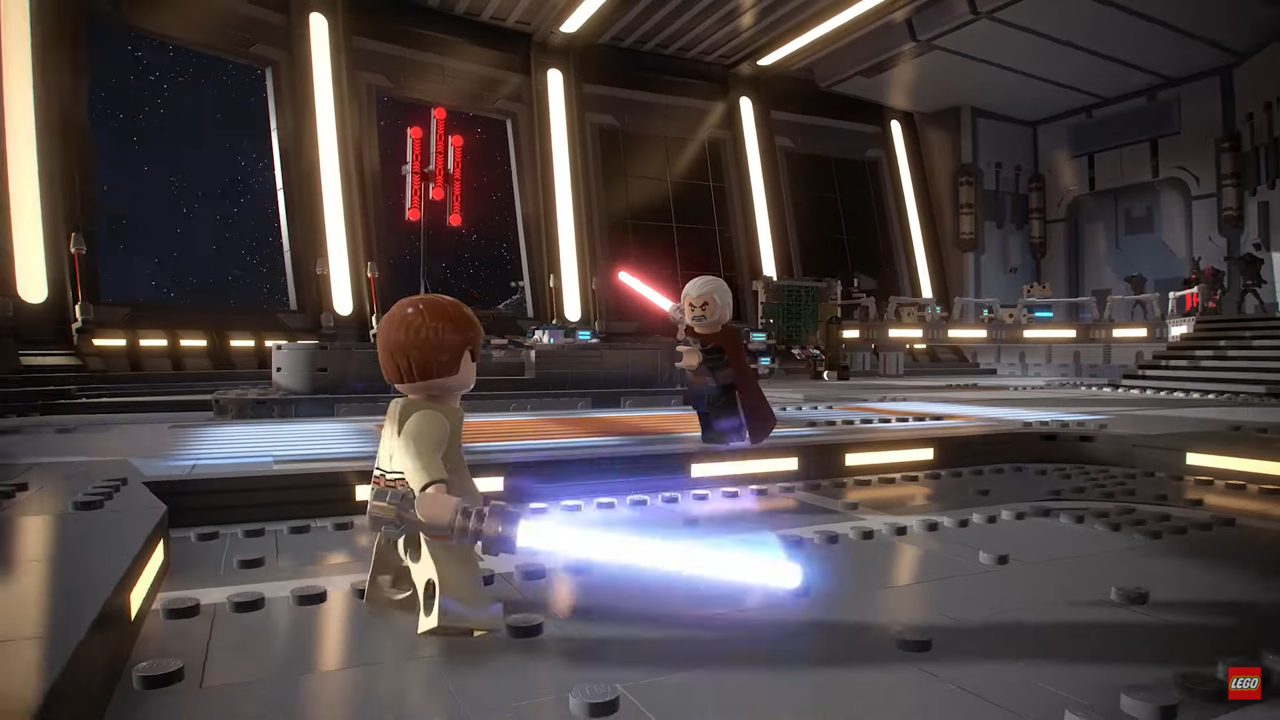 Don't forget to subscribe to the Go2Games newsletter for updates on the latest gaming news and deals, and follow our socials below!
Twitter: @GO2GAMES
Instagram:go2gamesshop
Facebook: Go2Games.com
Youtube: Go2Games.com
Store: go2games.com