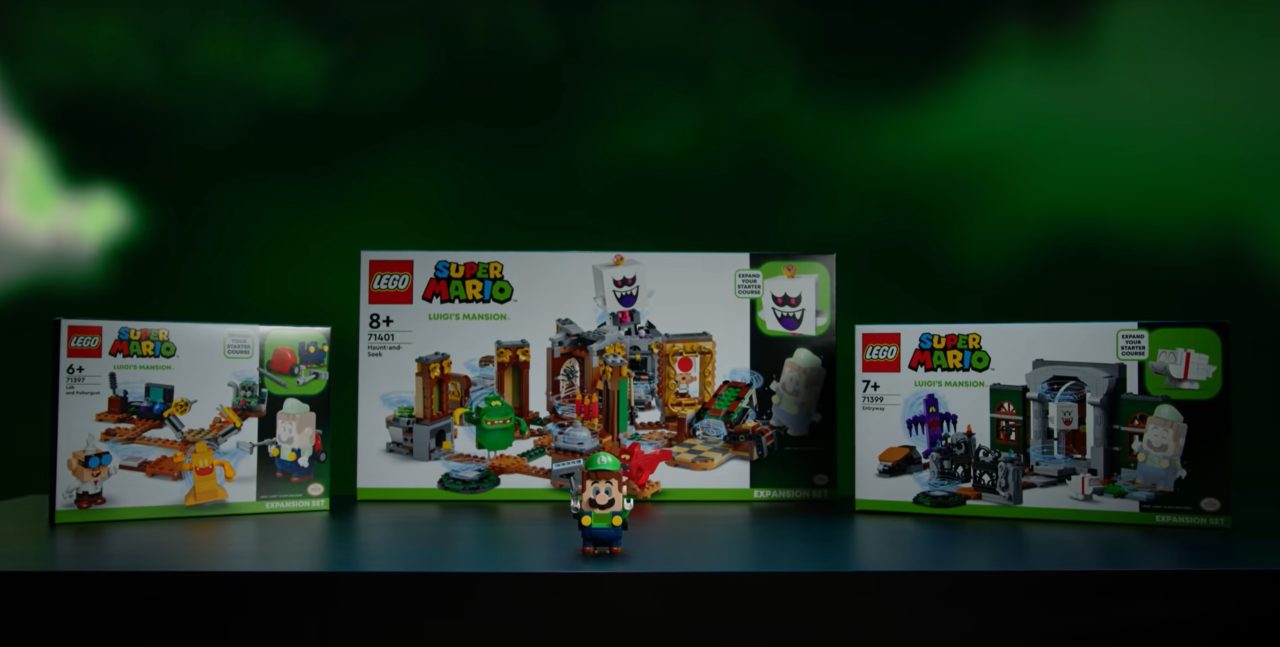 You thought Halloween was over? Think again…
Nintendo has revealed it has partnered up with LEGO to bring some spooktastic LEGO Nintendo-themed sets which are based on everyone's favourite sidekick and his adventures in Luigi's Mansion.
That's right, Luigi is embracing the main character he deserves to be and is getting his very own LEGO set!
Luigi's Mansion Lego Set
The announcement was released yesterday that Nintendo and LEGO had teamed up, which was a very fitting celebration for Halloween. The survival horror game sees players control Luigi as he explores a haunted mansion, searches for his lost brother Mario and deals with ghosts by capturing them through a vacuum cleaner supplied by Professor E. Gadd.
There will be three Lego sets up for grabs: Luigi's Mansion Lab and Poltergust Expansion Set, Luigi's Mansion Entryway Expansion Set, and Luigi's Mansion Haunt-and-Seek Expansion Set. The sets won't be available until January 1, 2022, but it's good to get the hype up for these sets early.
The three sets will feature characters like King Boo, Polterpup, Bogmire, Toad, Professor E. Gadd, and Boo.
These sets will not feature Luigi sadly. He has already been released in the LEGO Luigi Starter Set, shortly after his brother Mario received a Starter Set. The LEGO Luigi Starter Set and some of the expansions were designed to encourage co-op play. Owners of both sets are able to sync up the two brothers by pressing the Bluetooth buttons on their backs simultaneously. They'll greet each other with a "Hi, Mario," and "Hi, Luigi," to signal the connection is complete.
Add some frightful fun to your #LEGOSuperMario experience with these new Luigi's Mansion sets! All three ghostly sets arrive 1/1/22! pic.twitter.com/xKAQmedLDM

— Nintendo of America (@NintendoAmerica) October 31, 2021
What set are you looking forward to the most?
Sign up for our newsletter from the website.
Instagram: Go2GamesShop
Twitter: Go2Games
Youtube: Go2Games.com
Facebook: Go2Games.com