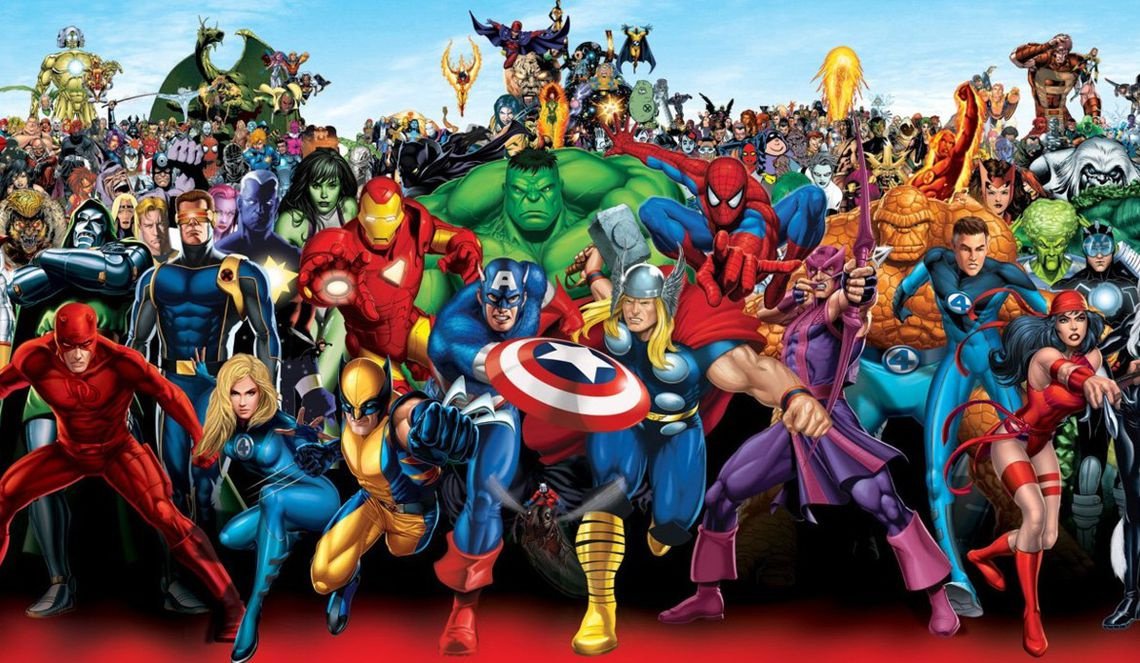 Get ready Marvel fans, an MMO based on the Marvel universe is on its way! Interestingly, it's being developed by people you may not expect. The likes of Square Enix have had their shot, as have insomniac, both having varying levels of success. However, now it's time for DC Universe Online developer Dimensional Ink Studios to step up.
This information was presented by parent company Enad Global 7. It was then recorded by Streamer @mmmmmmmmiller. Quite the name.
For those familiar with Marvel, they will know that an MMO has been rumoured for some time now. This is because of leaked concept in 2019 that displayed character designs of Daybreak's earlier attempt at a Marvel MMO. It was shown with a slide in the presentation notes that says "Unannounced MMORPG". Moreover, it also says that it will be a "Marvel IP based massively multiplayer online game" which is set to be led by Jack Emmert, the former lead on City of Heroes and currently works on the DC Universe Online team. If you can't beat them, join them I suppose.
Check out the thread below for all the information:
EG7 (DCUO/Everquest devs' parent company) released their Q3 '21 financials, and confirmed the unannounced AAA Marvel MMO that appeared in the GeForce Now leak and which had previously been cancelled in 2018 as the studio faced financial hardships has officially been REVIVED!! https://t.co/ho2gZcipa5 pic.twitter.com/jjVlMLHn1u

— Miller (@mmmmmmmmiller) November 26, 2021
Marvel Stepping Up Moves Into Video Game Market
As we've previously mentioned, Marvel have been involved in quite a few games recently. After the success of Marvel's Spider-Man on PS5 (get your copy here), Marvel have also released Marvel's The Avengers and a Guardians of the Galaxy. It seems they've not only been busy with their new films and television shows.
Now trying to dominate all forms of media, it has also been confirmed there will be a sequel to Marvel's Spider-Man and a new Wolverine game too. How exciting. Additionally, XCOM developer Firaxis Games have been producing Marvel Midnight Suns. Unfortunately, it looks to have been delayed from March 2022 to sometime later in the year.
A statement was published by the creative director Jake Solomon on the games social media. Essentially, it was noting that the development team needed extra time to improve the games quality.
"We know many fans were looking forward to playing the game originally next spring, and this decision did not come lightly," he said.
"We decided to push our launch because we need more time to make this the best game possible. It's important to believe in our creative vision for Marvel's Midnight Suns and want to do justice in delivering an unforgettable adventure".
This is a refreshing take by a games developer. We've seen too many rushed and lacklustre games in recent years, so it's better to wait and get a fulfilling experience. Check out our online store to pick up some of the best sellers which haven't been rushed!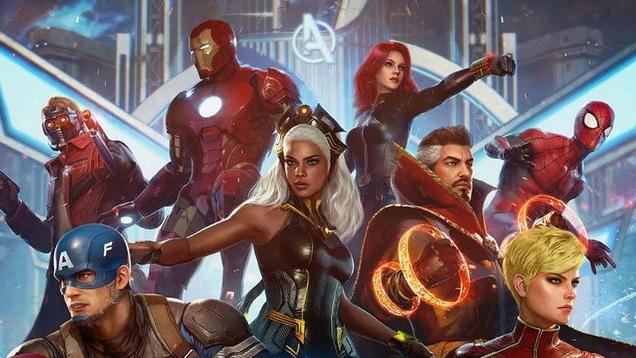 Sign up for our newsletter from the website.
Instagram: Go2GamesShop
Twitter: Go2Games
Youtube: Go2Games.com
Facebook: Go2Games.com
Store: Go2Games.com