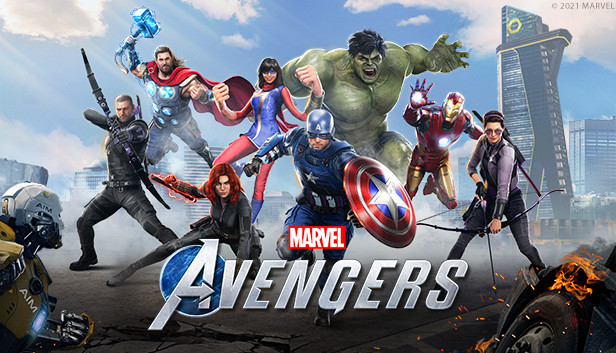 The latest Marvel patch (patch 1.8.0) has reportedly introduced a bug that displays players IP addresses, and Crystal Dynamics have warned players not to stream the game for the time being.
Marvel's Avengers is a 2020 action role-playing brawler game that is currently hosting a Cosmic Cube event and released an update this week. Within it, the update follows trails of Cosmic energy and sees the Avengers track down the new villain, Monica, and her secret weapon the Cosmic Cube to stop her from creating an imperfect future. There is also a Cosmic Threat event that will take place from June 24 to July 8, featuring altered missions that will have players searching in different Threat Sectors while being saturated with Cosmic energy.
However, the update that was released on Tuesday has also introduced a bug that displays sensitive player information on-screen for other players to see.
Crystal Dynamics, the game's developer, has been tweeting updates for the past 24 hours in order to keep fans informed on what they are doing to correct this problem. They discovered it is only affecting PS5 players so far, but it is advised to not play until this problem is rectified.
We're aware of the issue where a floating string of text appears on the screen and are investigating. Please refrain from streaming for now if you're experiencing this issue. We will update when this issue has been resolved. – Crystal Dynamics
The latest update states a hotfix is to happen today at 8 AM PT / 11AM ET/ 4PM BST. 
We are currently testing a solution to the issue of personal information, including the player's IP address and username, being displayed on screen on PS5 and plan to deploy a hotfix tomorrow at around 8AM PT.

— Marvel's Avengers (@PlayAvengers) June 22, 2021
Forbes reporter Paul Tassi shared a screenshot of what the bug looks like in action, calling it the worst bug he has ever heard of and 'this is legitimately "shut the game off" bad'.
this is legitimately "shut the game off" bad pic.twitter.com/o22YOeLwuL

— Paul Tassi Must Be Stopped (@PaulTassi) June 22, 2021
People getting ahold of your IP address can cause all manor of havoc with your internet connection with DDOS attacks, or potentially get their hands on other information. I don't know what the other string of numbers that appears alongside it due to this bug is, but I imagine that can't be good either. – Paul Tassi
Please hold out on playing the game until Crystal Dynamics has given the all-clear.
Instagram: Go2GamesShop
Twitter: Go2Games
Youtube: Go2Games.com
Facebook: Go2Games.com