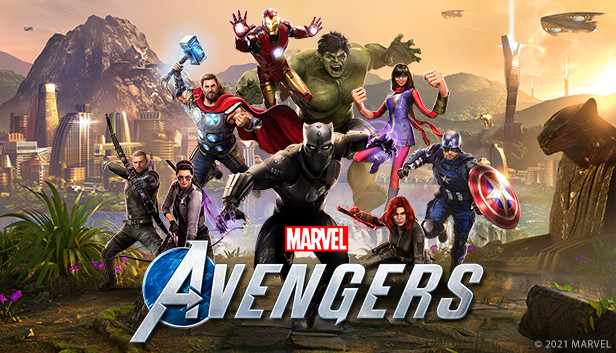 Marvel's Avengers is known for its variety of skins available and now it's getting into the spooky season…
Crystal Dynamics has released the first Halloween-themed skin for its action role-playing brawler game, Marvel's Avengers, and fans cannot wait to get a hold of it.
Marvel's Avengers tend to take inspiration for its skins from the Marvel Cinematic Universe, yet sometimes it also takes it from the comic books, and this is one of those occasions. The video game published by Square Enix is constantly receiving updates and new content released in ties with the Marvel Cinematic Universe and also expanding upon the Marvel universe available in the game for players to earn or purchase.
Capwolf
The new skin design is based on a Captain America comic from 1992 where Captain America is depicted as a werewolf on the cover of Captain America issue 405. There are some differences as Captain America's fur on the comic book was black and the fur for the skin is white, yet carries the iconic concept over to the video game well and is possibly the most extravagant design the game has seen as of yet.
In a harrowing tale from comics back in 1992,
Steve Rogers turned into Capwolf on a daring quest pursued.
It's a story now made famous with its highly unusual case,
Get the Capwolf Outfit on October 21 in the Marketplace! 🐺 pic.twitter.com/Y0qlZriRL5

— Marvel's Avengers (@PlayAvengers) October 20, 2021
It is available to purchase from today in the Marketplace, yet it has still not been stated the price or whether it will be a rare, epic, or legendary skin.
It is highly possible that this is only the beginning of Halloween-themed skins available on offer, and with the recent zombie episode in the Disney+ Marvel show, What If…?, we might be seeing more horrific designs our way.
The official Twitter account for Marvel's Avengers also tweeted that The Cosmic Threat Event is making its return from today until November 4th and gives fans the chance to earn Thor's Enhancement Outfit and spooky nameplates along with it!
Fans of Marvel's Avengers are also anticipating the video game's first raid event that is meant to be happening sometime soon and will feature Klaw from Black Panther comics/movie as the antagonist.
Grab these voucher codes for our website for some discounts! Offer ends November 1st!
Use ARKEVOLVED10 for 10% off ARK: Survival Evolved (Code In A Box) (Switch)
Use ULTRAMOON10 for 10% off Pokemon Ultra Moon Fan Edition (Nintendo 3DS)
Use ULTRASUN10 for 10% off Pokemon Ultra Sun: Fan Edition (Nintendo 3DS)
Sign up for our newsletter from the website.
Instagram: Go2GamesShop
Twitter: Go2Games
Youtube: Go2Games.com
Facebook: Go2Games.com