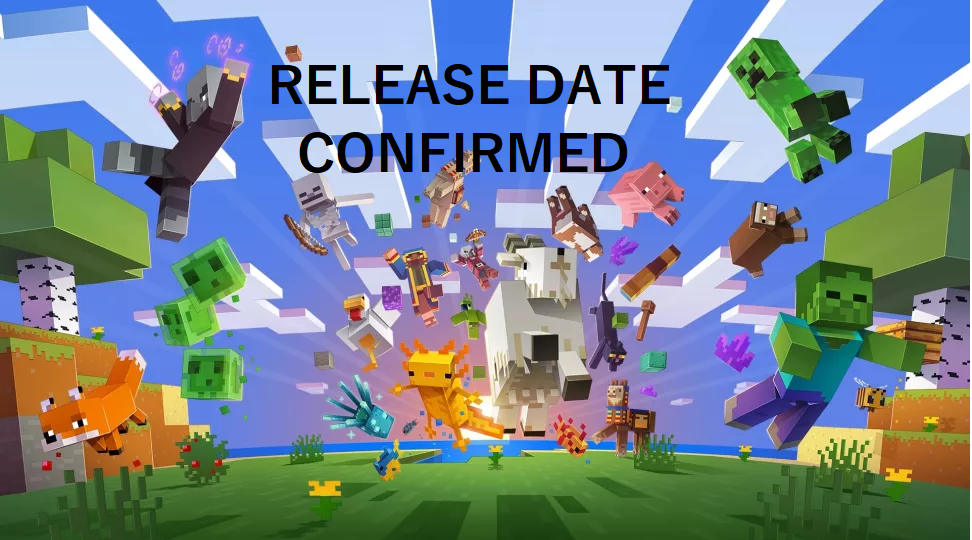 Mojang, the company behind hit game Minecraft, has announced Version 1.18 will air November 30th!
How big is Minecraft? Well, when searching for Mojang's company website, I encountered 2 Minecraft related website portals first! Anyway. Before we dive into the news, let's have another Product Poem Power Hour!
Pixie Crew backpack looks like Creeper. Your daughter. Let me date her.
LEGO Minecraft. Life imitating art. Bee keeper garden. Cute.
Minecraft Dungeons, Minecraft of dungeons. Dungeon Minecraft Restriction… Also, we've got an honest review of Minecraft Dungeons right here!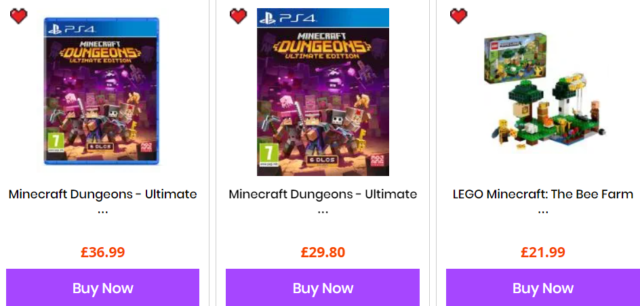 Minecraft Caves and Cliffs 2 Update Features:
Dripstone caves, for any Slick Goku fans in the servers!
Lush Caves being added to the biomes list with various new subtypes of mountains. Snowy Slopes, Mountain Meadows and more.
Promises of some of the biggest caves and caverns seen in-game to this point.
Local water levels, waterfalls and higher mountain tops.
But, there's a smidge of bad news. Archaeology, backpack-like bundles, and goat horns are getting pushed back amongst other things, as Mojang announces there will be some content delays, most likely as a result of working to get this update out sooner.
"These features have been put on hold. They have not been cancelled, we just had to put them on the backburner for now" – Mojang in recent update on official Minecraft website.
Furthermore, the Warden enemy, part of the upcoming 1.19 Wild Update will also be put on hold till next year.
Minecraft version 1.18 will be available for Java Edition and Bedrock Edition both on November 30.
An Analysis On Why The "Hatsune Miku Made Minecraft" Meme is Darkly Hilarious and Tragic: Sit down and strap on, it's story time! Hatsune Miku is a hololive character and virtual pop idol. Basically one of the earliest examples of a Vtuber. The legend goes that one day, out in the digital ether one day, some discourse arose alleging the actual (or "actual" depending on your commitment to the joke) Minecraft creator Markus Persson  made transphobic hate comments on Twitter (including, but not limited to advocating for purposeful misgendering). Not long after, a parody Twitter account of Hatsune Miku boldly claimed "I created Minecraft" and the collective online sphere from Tumblr liberals to groypers lost their collective minds!
This then set off a whole new joke genre of saying "Hatsune Miku made X" whenever an author of a popular piece of media says something queerphobic. Obviously, in terms of games and most art (Minecraft included), there's usually a team involved with making the product, so there's not always a single "author"/auteur in the traditional sense, but it's a good joke format for things like the JK Rowling controversies.
Why is this meme "darkly hilarious"? In part because it speaks to a desire to have your cake and eat it too. I mean, just full on claiming "I don't like the way things are, so I'mma tell you how the world should be and you're gonna like it" in a pretty absurdist way. Any fan of HP Lovecraft worth their salt will tell you that for all the depth and enjoyment of his writing, the not-so-subtly racist and homophobic parts can be distracting, to put it mildly. To paraphrase one Sunburned Albino – "Think of the nicest, sweetest, most hardworking person you know in the entire world… That person does crack"! Metaphorically speaking.
Sign up for our newsletter from the website.
Instagram: Go2GamesShop
Twitter: Go2Games
Youtube: Go2Games.com
Facebook: Go2Games.com
Store: Go2Games.com