Launching April 20 on the Epic Game Store, a new co-op RPG blending old-school cartoon visuals with modern dungeon-crawling action.
Described by developer Beamdog as a first person swords and sorcery adventure, Mythicforce is a roguelike dungeon-crawling experience set within the world of an 80s fantasy cartoon. The game seeks to capture the look, sound, and ambience from a number of 80s cartoon favourites in the genre. It's easy to see a lot of inspiration taken from the Dungeons & Dragons' animated outing, as well as the arcade cult-classic Dragon's Lair. The game seems to be doing an admirable job bringing together it's inspirations in a colourful and high energy action game, rendered fully in 3D.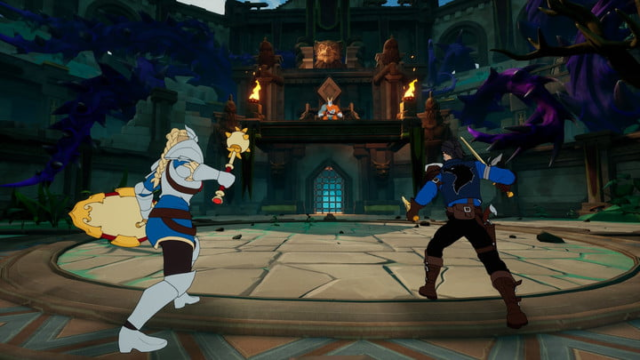 Mythforce
In Mythforce, you play as the titular crew of hunters, mages and rogues who team up to face down an evil force that's taken over the land. The experience will see up to four players, cooperatively adventuring first-person in the role of either: Victoria the valiant Knight, Rico the charming Rogue, Maggie the wise Mage, and Hawkins the deadly Hunter. Their objective, to storm a colourful cartoon castle packed with "treasure, traps, and terrors".
The game's four characters each have their own distinctive class, featuring the vast array of spells and abilities fans of fantasy RPG's have come to expect. All packaged within frantic first-person Co-op action, reminicent of games like like Warhammer: Vermintide, or Left 4 Dead. Mythforce's rogue-lite structure means adventurers will be forced back to the start on death, with the castle reconfiguring itself on every attempt. All won't be lost, however, as players are able to use a "meta-progression system" to level up between runs.
Beamdog is opting to go the early access route with Mythforce, the initial release including the afformentioned four playable heroes and its first episode, Bastion of the Beastlord. But the devloper promises new weapons and enemies are to be added as development continues. The game is expected to remain in early access for around a year, with major content patches introducing the likes of new episodes and other "heftier" features, arriving "every few months".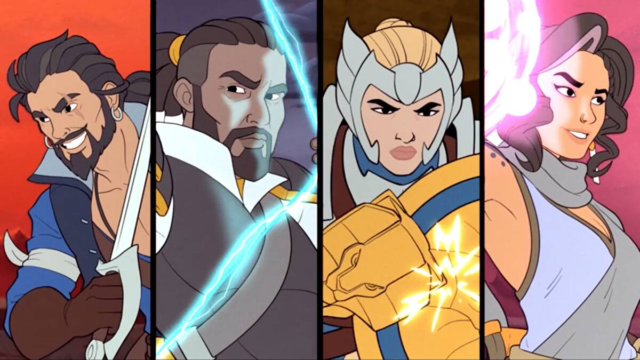 Beamdog's aquisition
Behind the scenes, the games developer Beamdog have recently been aquired by publisher Aspyr Media. Aspyr is best known for its Star Wars remasters and will take on the task of publishing Mythforce. The publisher claimed Beamdog will operate as an "independent studio" within Aspyr. In an interview, Aspyr CEO Ted Staloch said that "we look forward to seeing them realize their ambition with Mythforce while maximizing the long-term potential of an incredible archive of classic games.". This news might suggest down the road, Beamdog could be tasked with more legacy projects as well. Beamdog has the experience, having made modern enhanced editions of two Baldur's Gate games, Planescape: Torment, Neverwinter Nights and more. Their experience with these titles, was further bolstered by the fact that BioWare co-founder Trent Oster was also a co-founder of Beamdog. Not the first major name from the company to seek new horizons.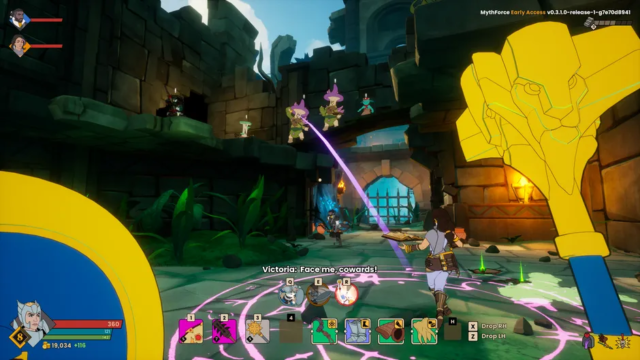 For more news and updates on Mythforce, be sure to check out it's page on the Epic Games store, where it will release exclusively for PC on April 20. However, there are plans in the future for a release on consoles as well.
Sign up for our newsletter from the website.
Instagram: Go2GamesShop
Twitter: Go2Games
Youtube: Go2Games.com
Facebook: Go2Games.com
Store: Go2Games.com