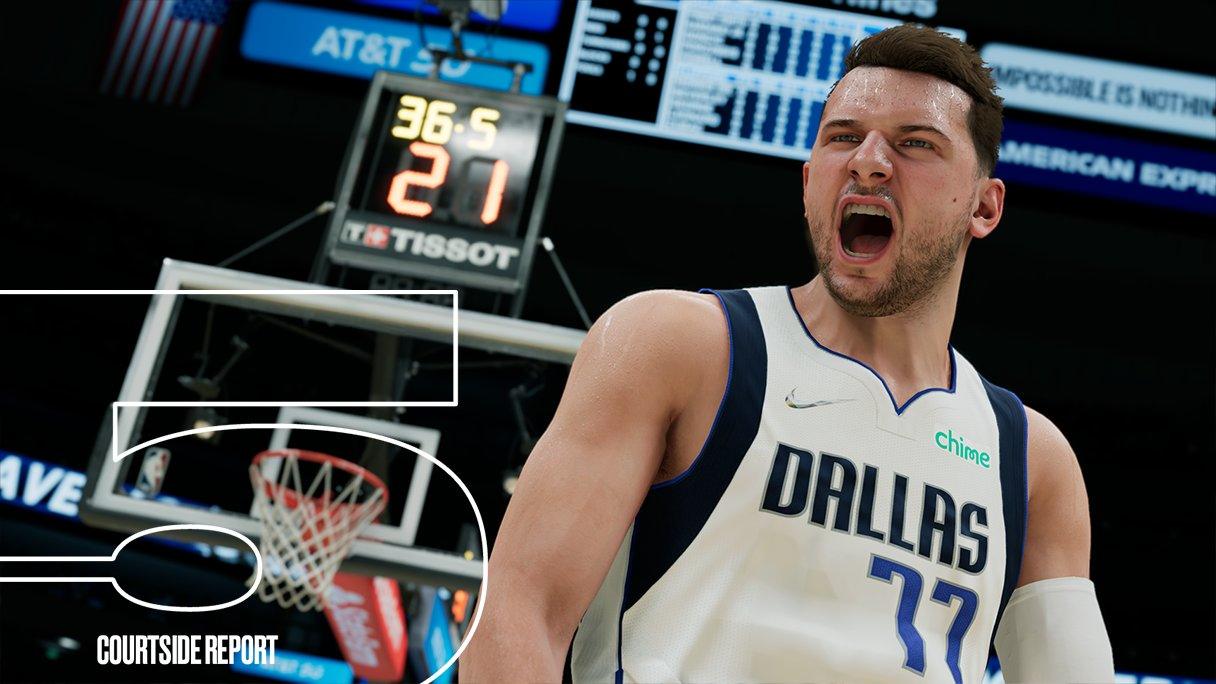 Your choice will impact your early badge points…
We are all used to the MyCareer prequels by now; most of us just play through it on auto-pilot these days just to get some much-needed badge points. However, in NBA 2K22, we are presented with options that we haven't previously. This year, the first thing you are going to do is choose between College Basketball or the G League, which can significantly impact your badge points. So which should you choose? We will break it down for you, so you feel fully comfortable with your choice.
NBA 2K22 MyCareer: College or G League?
Before we start, it is worth noting that no matter what you choose, you will always make it to the NBA regardless.
Choosing between the two options is more about gaining some passive skills and having the bigger opportunity for boosting certain parameters of your MyPlayer.
College Benefits:
You will jump directly into a single-elimination tournament and earn additional badge points by winning the national championship.
Gain more fans by playing on a national stage and proving you are a top prospect.
Earn attribute boosts for the tournament by attending practices that teach you key skills for your build.
Maintain Amateur status, allowing you to sign with G League after College.
G League Benefits:
Earn permanent 5% MyPoints accelerator to speed up the process of upgrading your MyPlayer.
Pursue endorsement opportunities on off days to earn VC and start building your Personal Brand.
Prepare yourself for the league by playing against NBA-caliber players.
Meet the press to take control of your narrative and practice your interviewing skills.
… So which one is better?
If you want to play at all 3 levels available in the game (i.e. College, G League, and the NBA), you should choose College. This allows you to qualify for the G League post-College and then make your way to the NBA.
On the other hand, G League is more like a shortcut that could lead you to early fame in the game; however, it might take longer to get yourself into the NBA.
Ultimately, if you want to get to the NBA as quickly as possible, you should choose College and skip the G League altogether. However, although you will reach the NBA faster this way, you will have worse stats having played for less time, meaning more standard MyCareer grind.
So if you prefer to get badge points in a version of MyCareer with a bit more of a story and context, you should choose College, G League, and finally, the NBA.
If you still want relatively high stats but don't have time for the ultimate experience, choose G League. You can see the full 'The City' trailer below.
NBA 2K22 is now available on PS4, PS5, Xbox One, Xbox Series X, Xbox Series S, Nintendo Switch, Stadia, and PC.
As always, you can purchase all versions of this game directly from our Go2Games website.
In other gaming news, PlayStation had their showcase last night, revealing Insomniac's upcoming Wolverine title, as well as Remedy's Alan Wake Remastered.
For future updates, watch this space.
To keep updated with the shop activities and weekly competitions, follow Go2Games on social media:
Instagram: Go2Gamesshop
Twitter: Go2Games
YouTube: Go2games.com
Facebook: Go2Games.com