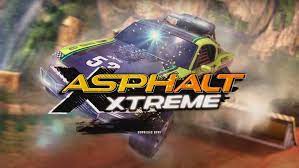 Asphalt Xtreme And Bowling Ballers Have Now Been Added To Netflix's Library Of Free games
Since Netflix has started to shift into the gaming industry, there has been some mixed feelings about it. However, in collaboration with games like Cuphead and making a TV series based around it, we can have some faith that they know what they're doing. Recently they've added to their library of free games Asphalt Xtreme and Bowling Ballers. These games are free for anyone to download, as long as they have a Netflix subscription. There is already a small library of games including; Stranger Things 3: The Game, Stranger Things: 1984, Card Blast, Teeter Up and Shooting Hoops.
But What Is Asphalt Xtreme and Bowling Ballers?
Asphalt Xtreme is an action racing video game developed in 2016 by Gameloft, the game continues to carry its classic, traditional feel and remains nostalgic to its fans. Asphalt Xtreme has a good amount of worldwide race tracks and a range of cars to choose from and obtain over time. It doesn't stray from what the classic arcade racing game should continue to be.
Bowling Ballers is an adorable, endless-runner bowling game, developed by Netflix themselves. This specific game is only available with a Netflix subscription. With the 'Kawaii' (cute) aspect to it, they are sure to draw in a young audience. Rather than avoiding obstacles, the players are encouraged to knock items over, which is logical as they are controlling a bowling ball. "Mechanics include skateboarding, flying and more, all with simple, intuitive gameplay.". As mentioned in the game description, this does seem very unique and has features that many other endless runners do not have. It also seems as though the course changes and becomes increasingly difficult over time, the layout and presentation don't stay the same.
This amazing Fast & Furious Game on (PS4)
What will Netflix Have Planned For The Future?
So far it seems as though Netflix is trying to shoot for a broad audience, but by how the popularity of Bowling Ballers is going, they may choose to continue and make games that will appeal to young children and families.
Get Involved In BLACK FRIDAY. Games. Lot's of them.
Keep up with all the latest gaming news, competitions, future discounts and amazing content.
Twitter: @Go2Games
Instagram: @go2gamesshop
Youtube: Go2games.com
Facebook: Go2games.com
You can subscribe to the Go2Games newsletters via the website.