Calling all Star Trek fans! Here's something to get your weekend off to a great start. Last night, we got the first sneak-peak at a new third-person Star Trek adventure game. We told you The Game Awards would deliver, right?
Titled Star Trek Resurgence, the game is being developed by a new studio called Dramatic Labs. Whilst that may have some of you feeling a bit cautious at first, there's nothing to worry about here. Despite their new status, the company is actually filled with experienced developers who used to work for Telltales on games such as The Walking Dead and The Wolf Among Us. Does that put your mind at ease a little bit?
You had every right to be taken aback right beforehand. After all, when was the last time the Star Trek franchise got a genuinely well received video game? Star Trek online back in 2010? There's nothing really of note since then. So to then hear a rookie studio is taking on this beloved project, well you'd only fear the worst! But like we say, relax, we reckon they've got this. Check out the little teaser for the game down below:
Dramatic Labs Hoping To Bring Star Trek Back To Its Rightful Place
What exactly can we come to expect from this new game then? If the team is full of former Walking Dead devs, well a good story-driven experience that's for sure! According to reports, the game will tell an original story set in the era just after the events of Star Trek :The Next Generation. 
You will be stationed aboard the U.S.S RESOLUTE and take control of Officer Jara Rydek and Engineer Carter Diaz. Subsequently, you'll be tasted in figuring out a the mysteries of two alien civilisations which are about to go to war. They'll be plenty of opportunites to explore the vast Star Trek universe and we just cannot wait to see it in all its glory!
"As fans of Star Trek, it's truly an honor to be crafting a story which puts players right in the heart of the action, where significant choices and decisions will affect the entire narrative," said Kevin Bruner, Founder of Dramatic Labs. "Built from the ground up using Epic's Unreal engine and our proprietary narrative engine, this game showcases our team's evolution in creating thought-provoking story-rich adventures."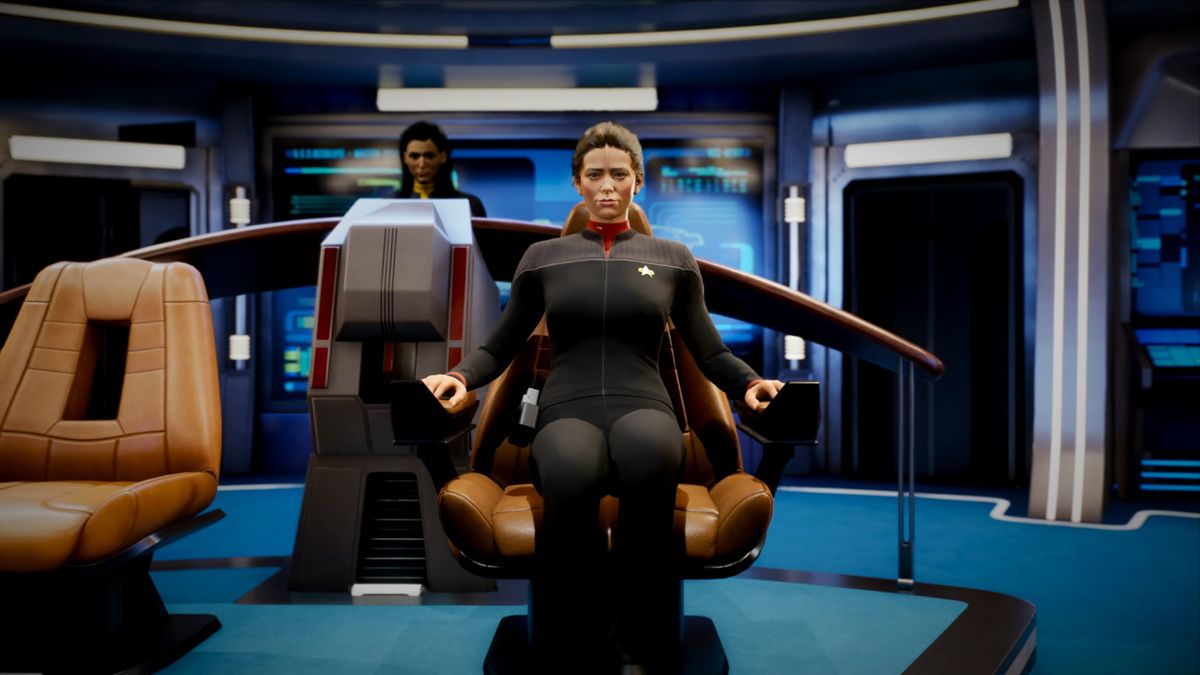 "We're thrilled to be working with the team at Dramatic Labs on an exciting new adventure in the Star Trek franchise," said Lourdes Arocho, Senior Vice President, Paramount Pictures Licensing, Global Games and Publishing, ViacomCBS Consumer Products. "Players will boldly set forth into this new adventure, meeting familiar characters and new cultures, while interacting with them in profound and impactful ways. This game will challenge players to make those similar tough choices that iconic Star Trek heroes have been forced to contend with."
Who's going to be counting down the days for this one then? If you want to see another Telltale game to get a jist of what you could be getting with this Star Trek game then head over to our store. Enjoy!
Sign up for our newsletter from the website.
Instagram: Go2GamesShop
Twitter: Go2Games
Youtube: Go2Games.com
Facebook: Go2Games.com
Store: Go2Games.com