Following up from my last article analyzing confirmed release information and hailing our lord and savior Hatsune Miku for creating it, Minecraft has finally released it's Cliffs And Caves 2 Expansion! Players who have downloaded the Bedrock Edition or Nintendo Switch players can now access this update's additions in all it's morning glory.
This Minecraft update has been hotly anticipated for some time, promising better environmental effects, all new super-sized locations, biomes, ALL OF THE RACES!
Turns out the Caves and Cliffs update was so big that Mojang have announced it will be coming out in two parts, hence this update being 'Cliffs and Caves 2', you see.
Between the naturally-spawning lush and dripstone caves offering new ore veins and blocks, players can also go mountaineering with Billy Goats Gruff, so try not to get yeeted from on high.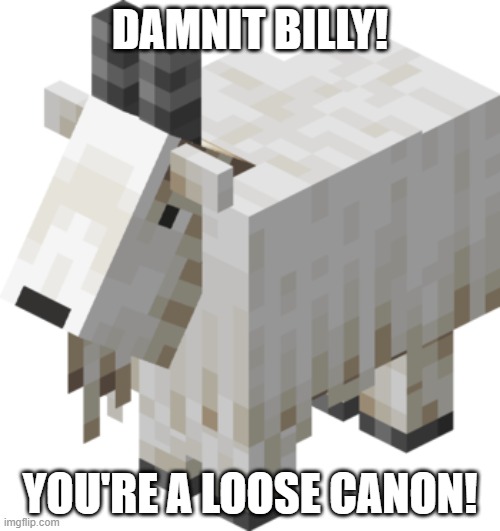 The State-Mandated Advertising Interval: Here's all the various flavors of Minecraft we sell at Go2Games. Sign up to our newsletter for a discount on all products! We have:
The Minecraft Marketplace has also added new free items you can download for your avatar to make custom outfits. Get em while you can, as after this update has been out for a year, you'll have to pay to get them.
Some concerns have been raised that the regularity of gameplay additions and updates from Mojang means the game won't be seeing as many regular bug fixes and patches in the future, but hey, they're a big boi gaming company that made a game that launched the careers of thousands of YouTubers, I'm sure they'll be fine.
With that said, some biomes are in need of fixing.
The Non-Sponsored YouTuber-Shilling Tangential Power Hour!
First off, I myself have a YouTube channel, so like comment and subscribbildy-diddildy when you can. Second, I'd like to use this section to discuss the channel Folding Ideas.
Why bring this channel up? Because the presenter Dan Olson did an interesting video on Minecraft, Sandboxes and Colonialism.
I recommend watching it yourself, but the short version is, Dan makes a lot of parallels between the design philosophy of many open-world games and the practice of colonizing.
I mean, let's break down how most popular open-world games work to the barest of bare bones minimum: A lone Man Of ActionTM explores some vast landscape of beauty and dangerous conflict, where familiarity and knowledge of the setting often translates to improved strength and/or extra mechanics that lead to you becoming the most powerful bloke around. It's almost like there's some kinda Empire Of The British Variety that got a kick out of dicking around with other countries, looting their boxes like Activision and congratulating themselves by framing the people already there as intrinsically less important than themselves.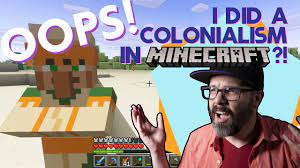 Britain is far from the only country to take part in colonialism, but you get the idea, I trust. And not to get too political, but back in my pre-uni days, the furthest my knowledge of British history went back essentially consisted of WWII trivia and funny stories about Sir Francis Drake. That's all well and good, but learning about the bad with the good? I can dig it.
And on the off-hand that this article makes it's way to some anti-Critical Race Theory part of the internet… Trust me. I've studied Post-Colonial Theory and Critical Race Theory. Most of you haven't picked up a textbook on the thing and it shows!
Sign up for our newsletter from the website.
Instagram: Go2GamesShop
Twitter: Go2Games
Youtube: Go2Games.com
Facebook: Go2Games.com
Store: Go2Games.com