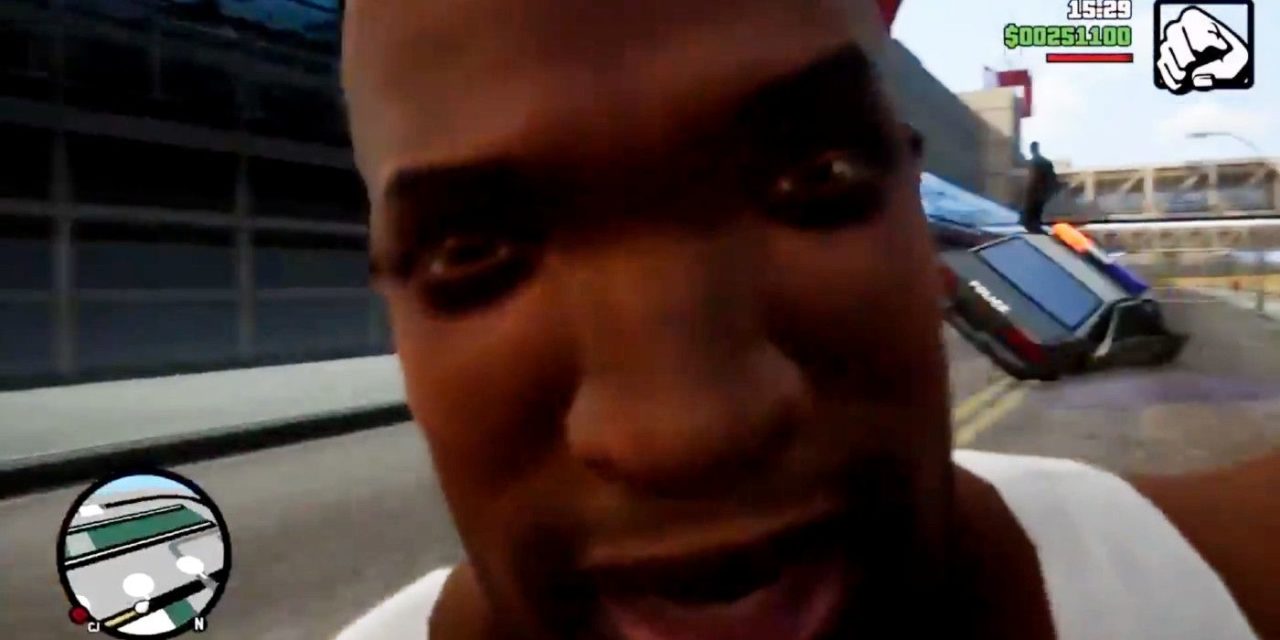 The new 1.03 update will target some of the issues that have been blasted in memes on Twitter.
Rockstar's recent release of Grand Theft Auto: The Trilogy – The Definitive Edition has been blasted on the internet for being rife with bugs. Fans of GTA have expressed a mixture of disappointment and amusement at the often hilarious bugs plaguing the remasters.
also in gta 3 if you wiggle your car it gets bigger for some reason https://t.co/ftRHt9Yd0W pic.twitter.com/IN3LCq7Iqi

— totally dr polito (@DarkwingDust69) November 14, 2021
Some bugs, however, were less amusing and more irritating. While rain and weather changes can add great atmosphere to any video game, they may have gone a little too far in the remasters.
My Eyes Hurt Pt.1 #GrandTheftAutoSanAndreasTheDefinitiveEdition #GTA #XboxShare pic.twitter.com/7GSRX24G7O

— Janky (@JankyNedelko) November 11, 2021
As you can see (or rather, can't see), the rain is so heavy and overwhelming that the player can barely work out where they're going. It renders the game near unplayable. The 1.03 patch is going to address this first and foremost, along with other bugs and glitches.
However, the bug where CJ's face covers the entire screen when activating first person on a quadbike will be missed for its hilarity.
The new patch also brings 'stability improvements,' will fix some texture issues, and add a cinematic camera mode.
For the complete list of fixes included in the update, check out Rockstar's website.
The Trilogy is currently available on PlayStation 5, PlayStation 4, Xbox Series X|S, Xbox One, and PC – and is apparently coming to the Nintendo Switch soon.
Let's hope they get these crucial fixes done before implementing anything new, such as VR.
Rockstar has since issued an apology for the tumultuous launch. Thankfully, with this update on the way, the Trilogy will get a lot smoother and more playable. Those interested in experiencing (or re-experiencing) the classic Trilogy should check out our shop.
Sign up for our newsletter from the website.
Instagram: Go2GamesShop
Twitter: Go2Games
Youtube: Go2Games.com
Facebook: Go2Games.com
Store: Go2Games.com