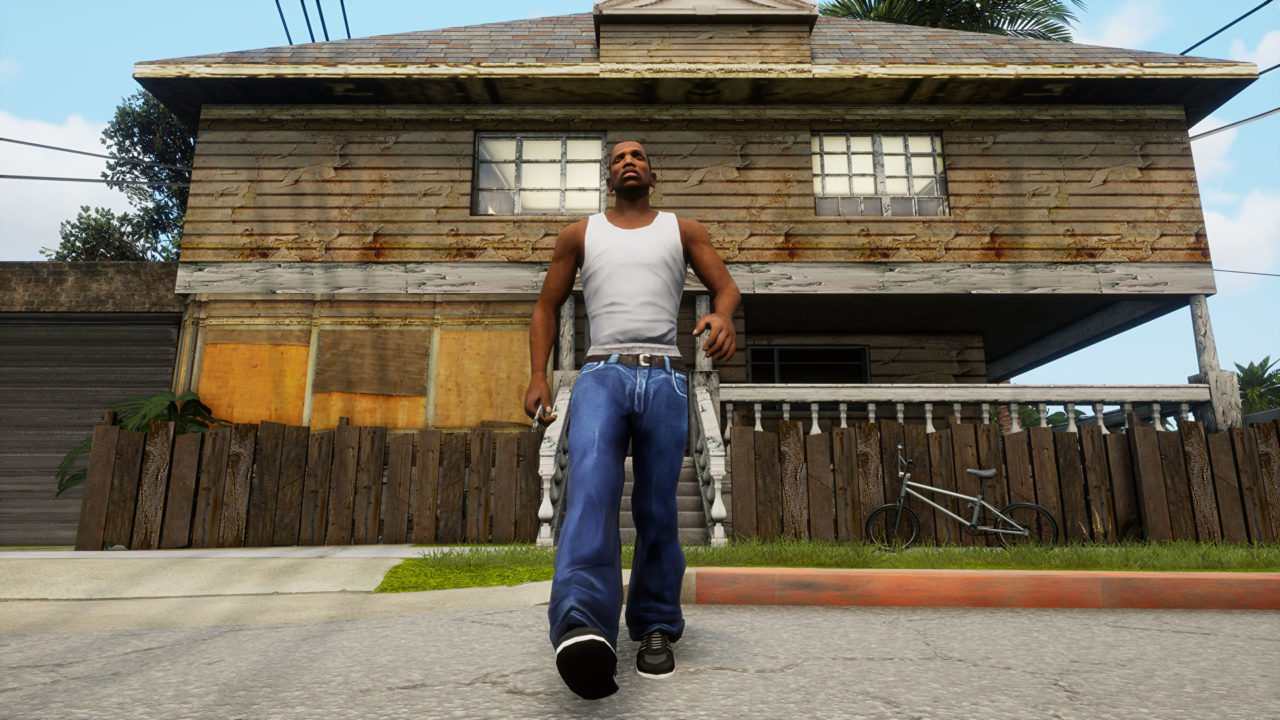 Oh dear Rockstar, as if things couldn't get any worse. Despite the new patch improving some of the bugs, and their heartfelt apologies to fans, they really can't seem to catch a break here. They have now confirmed on twitter that the physical edition of the GTA Trilogy has now been delayed. Yikes.
Rockstar informed of us this news through their official Twitter account, with the PlayStation and Xbox versions of the game coming on December 17 as opposed to December 7. Unfortunately, Nintendo Switch players will have to wait even longer, with the game now coming in "early 2022". This is probably due to the fact that the Switch editions were nigh on unplayable upon initial release.
The release dates for the physical versions of Grand Theft Auto: The Trilogy – The Definitive Edition have changed.

Xbox Series X / Xbox One and PS4 will now release on December 17. The Nintendo Switch version is coming in early 2022.

Check your local retailer for availability. pic.twitter.com/6avP8yp6la

— Rockstar Games (@RockstarGames) November 30, 2021
GTA Trilogy Players Troll Rockstar After Disastrous Launch
It should never have come to this. Rockstar are undoubtedly one of the most revered game developers of the last two decades, yet somehow have managed to botch up a job which originally seemed impossible to fail in. All they had to do was take their time and graphically improve three of the most beloved titles in gaming history. No changes to the plot, characters or settings. Just a few graphic and game play updates. Simples.
But look where we are now. Receiving the lowest metascore of any Grand Theft Auto game ever, they certainly need to turn things around. With relentless trolling from players and critics alike, the latest patch has gone a long way in helping them do so. However, it should be noted that some PC modders have already improved the game significantly anyway. Obviously though, that hasn't been available to all customers.
Rockstar Reputation On The Line
If the physical copies had been released as buggy as the digital, the reputation of Rockstar could well and truly be in the mud. One bad release can be forgivable, but two then becomes a pattern for the company. Gamers are now requesting refunds from PlayStation, Xbox and Nintendo – even to the point they have now started a Change.org petition titled "We need proper refunds for GTA: The Definitive Edition." It should therefore come as no surprise that the physical editions have been delayed.
Whilst we wait for the release of this hopefully improved trilogy, why not purchase a copy of one of Rockstars best ever games. Red Dead Redemption II won't disappoint you at all, believe me. See what lengths one avid fan went to so he could share the joy with his father right here too! In the meantime, lets be patient, as that's all we can do. Let's hope they don't make the same mistake with the rumoured GTA IV remaster!
Sign up for our newsletter from the website.
Instagram: Go2GamesShop
Twitter: Go2Games
Youtube: Go2Games.com
Facebook: Go2Games.com
Store: Go2Games.com