Rockstar games have quite rightly apologised for the disappointing launch of their remastered Grand Theft Auto: The Trilogy- The Definitive Edition. Following its launch on 11 November, the game has come under various criticisms since then. From little issues like dodgy animations to bigger problems like game crashing glitches, it comes as no surprise that it has been receiving such poor reviews. Whilst some fans have tried to fix the problems themselves, there is only so much they can do. As such, it is great to see Rockstar taking responsibility for this technological disaster.
"Firstly, we want to sincerely apologise to everyone who has encountered issues playing these games," an official statement from the company reads. "The Grand Theft Auto series — and the games that make up this iconic trilogy — are as special to us as we know they are to fans around the world. The updated versions of these classic games did not launch in a state that meets our own standards of quality, or the standards our fans have come to expect."
Rockstar continued: "We have ongoing plans to address the technical issues and to improve each game going forward. With each planned update, the games will reach the level of quality that they deserve to be."
Additionally, they announced the return of the three original titles back to its stores. Thankfully, owners of the new trilogy with have access to these classics until June 2022. Unfortunately though, we do not have any information as of yet to when Rockstar will update their remastered editions. Despite this, we've decided to compile a list on the things that they will have to focus upon.
An update regarding the unexpected technical issues with Grand Theft Auto: The Trilogy – The Definitive Edition. https://t.co/YP4pkOLQmG pic.twitter.com/AsfYPuMI0d

— Rockstar Games (@RockstarGames) November 19, 2021
Everything Rockstar Need To Improve In Their Trilogy
Who'd have thought this list would needed to have been made? Certainly not me. Nevertheless, here we are. Here's everything that GTA Trilogy Definitive Edition got wrong in remastering GTA Trilogy: GTA III, Vice City, and San Andreas:
The Graphics
When we were first treated to the GTA Trilogy's updated graphics trailer, fans were mostly impressed. However, once we got our hands on the game, opinions quickly swayed. The new art direction was off putting, making buildings look less realistic. Furthermore, it resulted in the abandonment of subtle details of the original games The increased draw distances meant they have gotten rid of the dreary fog which added character to the San Andreas map, making it feel much bigger than it actually is.
To make matters even worse, some of the iconic GTA humour we know and love is being sacrificed because of the graphics too. One of the most hilarious mistakes is found on Shaft Hot Dogs' signage, which originally reads: "The Taste of a Real Man's Meat" and 'remastered' to "The Taste of a Real Man's Heat." This is disappointing to say the least.
Physics and Character Model Animations
Another problem Rockstar will have to address is the silly character model animations and awkward physics in the game. Certain characters have strange joint locations, making them walk very unnaturally. When shooting, their arms bend into impossible position making the game seem even more unrealistic. These are simple things which Rockstar will know they have to sort out quickly.
Meanwhile, some players experienced physics glitches in the game. Cars sometimes just flip up into the sky for no apparent reason, as does the protagonist sometimes. Whilst these issues can lead to some comedy gold, it can become very frustrating when it repeatedly occurs.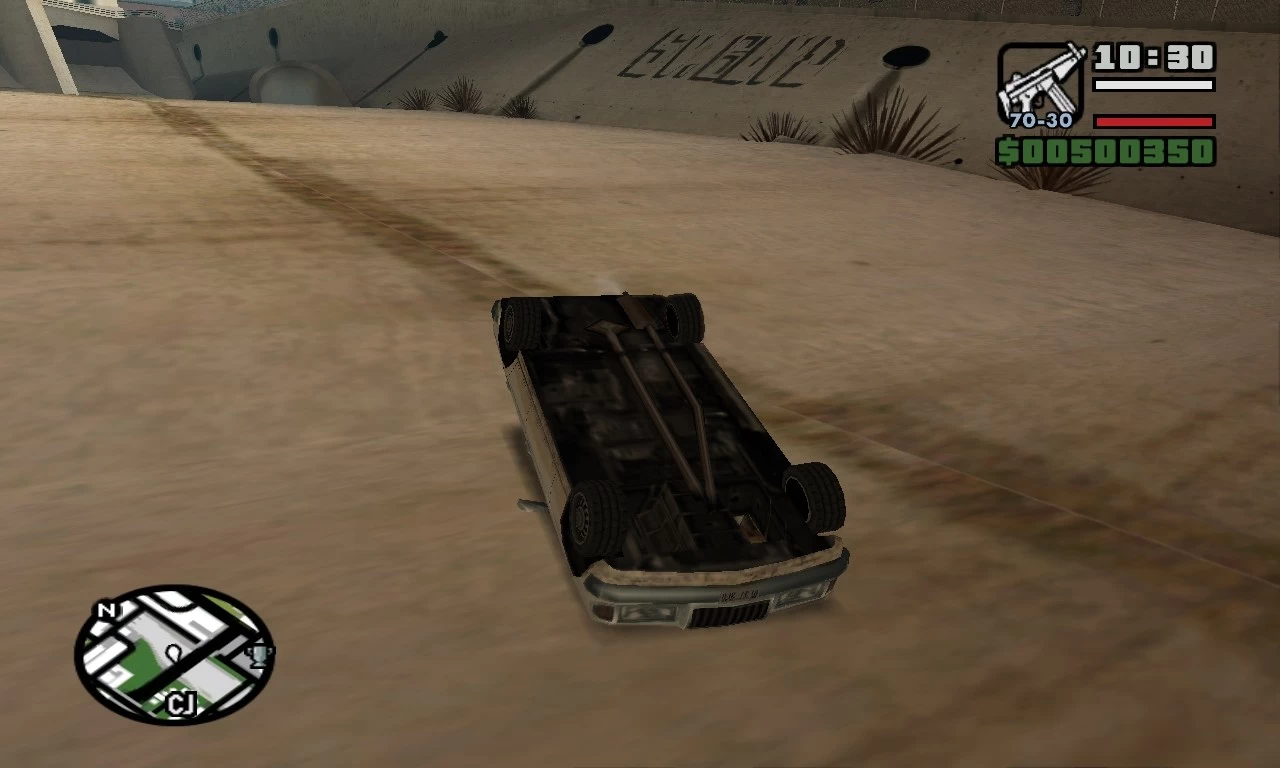 Single-Player Game running on an Online Launcher
What was the need for this in the first place? GTA Trilogy is a completely single-player experience therefore making it quite frankly frustrating that you need to open an online launcher to play it. It simply just adds one more unnecessary step for players to access the game. This problem became apparent when too many players went online at once, causing the launcher to crash. As a result, players weren't able to play the single-player game they paid for. This needs to be addressed in any future update.
GTA Trilogy Definitive Edition Switch version
The less said about this issue the better. The Nintendo Switch version of GTA Trilogy Definitive Edition is barely playable. It makes its inclusion feel like a massive cash grab (which is most likely is). Do better to your Switch fans, Rockstar.
So there we have it. That's four problems which Rockstar will certainly need to address. The list could go on, but we expect the developers to understand these issues and sort them out as soon as possible. We know how good their games can be, so that's the bar we know expect them to reach. Hopefully, we won't see the same problems in the rumoured Grand Theft Auto IV remaster.
Are you looking to pick up the GTA Definitive Edition sometime soon? We'd recommend waiting until they sort these problems out. In the meantime, go back and replay a previous entry in the franchise, GTA V. Pick up a copy right here!
Sign up for our newsletter from the website.
Instagram: Go2GamesShop
Twitter: Go2Games
Youtube: Go2Games.com
Facebook: Go2Games.com
Store: Go2Games.com