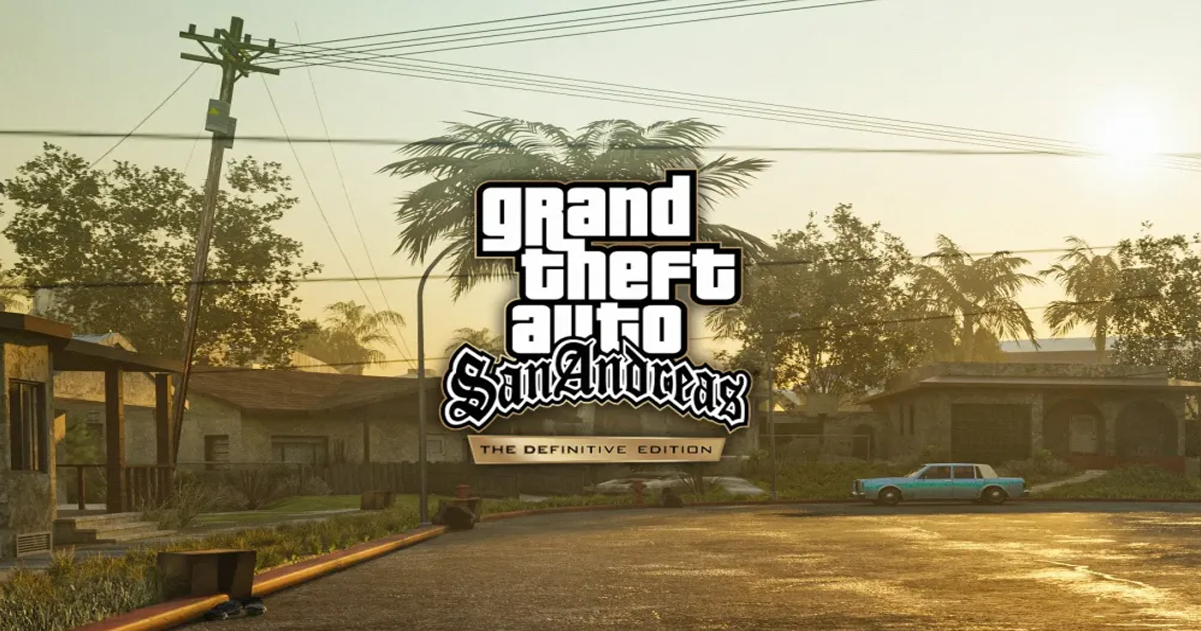 One fan finds a debug command that enables you to play Grand Theft Auto: San Andreas in first person
Recently, a player had discovered a debug command for GTA VR whilst playing on the newly released, Grand Theft Auto: Trilogy – The Definitive Edition which was released November 11th.
With video proof circulating around the internet, courtesy of @videotech_ via Twitter. The video shows the player running around in first person view on the Grand Theft Auto: San Andreas remaster on the Trilogy. In the video also, the debug menu is used which then first person is activated.
In the video, you can see that it is a very bugged and rough setting with the VR not being performed accurately. The player enters a vehicle, and it changes back to the default third person view with the game looking very glitchy. It was particularly bugging when in first person view, the player tried looking down with the view seeing through the characters' body.
There is a debug Unreal command for GTA VR but it looks a little bit unfinished. Maybe it would be cool if they implemented this as a first-person option? It plays pretty well. Gunfights and punching will need tweaking, would be super cool for screenshots! pic.twitter.com/pxq5ivwGOA

— Ben Turpin (@videotech_) November 20, 2021
Fans seem to believe that by connecting dots that this has to do with the upcoming Grand Theft Auto: San Andreas VR title from developer Video Games Deluxe. With others thinking it is a test run for another Rockstar Games Game.
VR on Grand Theft Auto would probably be a good idea. With how GTA is often compared to real life it would bring an interesting experience to the VR realm. If these rumours are true, with the bad reception that Grand Theft Auto: Trilogy – The Definitive Edition has received; this could brighten up the game and make into something big. Rockstar Games look to make improvements on the GTA Trilogy, having already apologised to the players for how the game released. This very well could be one of the future improvements; Keep looking out for further news!
Grand Theft Auto: Trilogy – The Definitive Edition is available now on PS4, PS5, Xbox One, Xbox Series X/S, Nintendo Switch and PC
Sign up for our newsletter from the website.
Instagram: Go2GamesShop
Twitter: Go2Games
Youtube: Go2Games.com
Facebook: Go2Games.com
Store: Go2Games.com