Now, you know me. Co-op gaming with the lads IS my crack pipe!
So imagine my surprise when Facebook Gaming released a free-to-play Pac-Man game that not only features gameplay with up to four players, but also a Mario Maker-like maze creation mode! The game is Pac-Man Community.
Speaking of which, have a butcher's here if you want to check out our Mario games available. Signing up to our newsletter gets you a discount. And stay to the end of this article for a cheeky little Pac-Man shaped surprise!
In addition to the modes mentioned above, there is also a Watch Tab option, letting players spectate the creators playing the game. This mode lets you optionally take control of Pac-Man or the ghosts if you're feeling adventurous! It's good to hear Pac-Man Community has built-in social mechanics, partly for accessibility, partly for the sake of the Facebook boomers that post Messenger texts on their wall by accident!
But for those of you who are more into the competitive scene, don't you worry mon petit bourgeois! Nintendo Switch Online subscribers can play Pac-Man 99, a Battle Royale take on the classic game.
"Gaming is a big part of the metaverse, and I'm looking forward to seeing games like this get more interactive and immersive" – Mark Zuckerberg.
Click here if you want to give Pac-Man Community a try for yourself!
The Vaguely-Related Questionably-Inserted Product Power Hour: Now, if you're clicking on this, you're probably into Pac-Man, and if you're into Pac-Man, you probably like other retro old-school games from the days of dial-up being the peak of technological brilliance. Well, we have not one, but TWO My Arcade mini gaming consoles. My Arcade is not literally my arcade (I wish), it's essentially a portable console that has a specific retro game or games ported to it, letting you get stuck into some good ol' 8-bit goodness while on the go. We've got My Arcades for Karate Champion and Pixel Classic (containing over 300 games). Must-haves for collectors or anyone who's interested in the preservation of The History of The Gaming Canon TM LTD PhD MBE FBI CIA L.O.L.
For making it this far, here's a treat: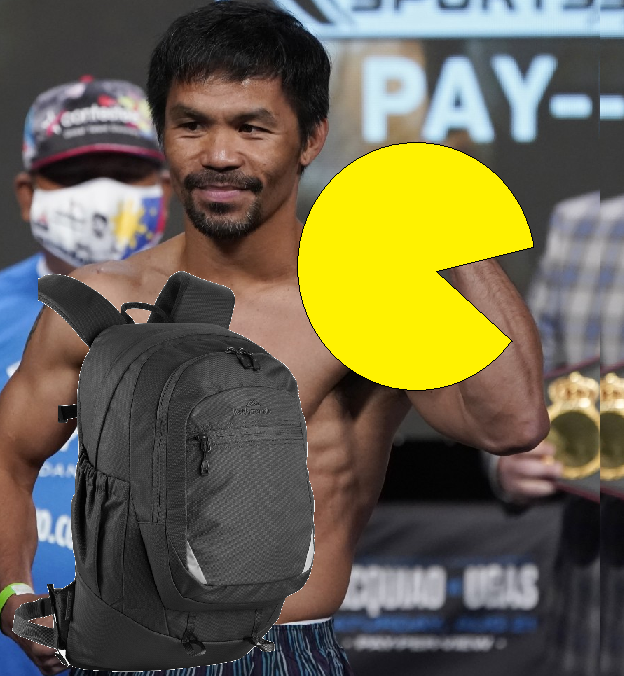 Sign up for our newsletter from the website.
Instagram: Go2GamesShop
Twitter: Go2Games
Youtube: Go2Games.com
Facebook: Go2Games.com
Store: Go2Games.com