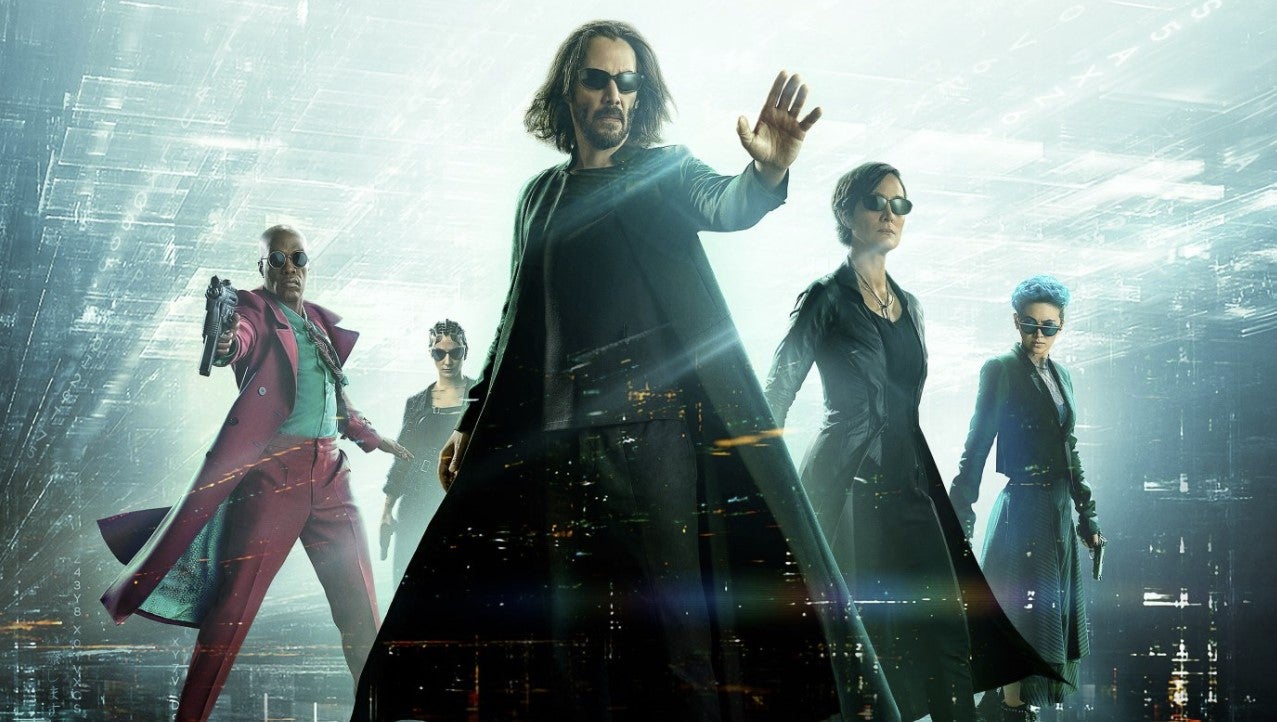 Who's ready for this one then? We certainly are. It has just been confirmed that The Matrix Awakens: An Unreal Engine 5 Experience is going to be released on the PlayStation 5 and Xbox Series X. Announced in a recent teaser, the original movie team will be taking the helm alongside one of our favourite game developers at the moment. You guessed it, Epic Games will be joining the team to offer a 'wild ride into the reality-bending universe of The Matrix'.
Furthermore, the game will include performances by The Matrix cast, including Keanu Reeves and Carrie-Ann Moss. If that isn't enough reason to get you aboard the hype train, well God help you. There really isn't much more we could say to convince you after that. Except maybe it's just that you don't believe us? Well check out the teaser below to see Keanu announce it himself:
You see, that was him right? Well believe it or not, that was actually a CGI version of the Hollywood Star. It looked strangely real right? That's what technology has come to nowadays. Very impressive, we must admit.
Nevertheless, that's most definitely his voice there so don't you worry about that! With The Matrix Resurrections hitting cinemas soon, this couldn't have been better timed when it comes to the films promotion. The iconic music is enough to make any fan of the franchise giddy with excitement, which is exactly what its done to us!
Although, we do admit that Keanu does look a lot more like John Wick than Neo here. Clearly the directors of the film couldn't convince him to give that long hair of his a quick trim. Can't blame him for that I suppose.
The Matrix Awakens Set To Use Unreal Engine 5 Technology
Just like previous Epic Games titles such as Redfall, the game will be released in Unreal Engine 5. With the latest Fortnite chapter release, that too is now being played in the latest system. It looks like there could also be a possible Matrix crossover with Fortnite after recent leaks. This shows that The Matrix franchise is really trying to get back in the mainstream once more, after a a decade and a half since the last film.
There's not much more else we have to say about this release, as we're yet to receive any more details. However, it should be said that more news will be announced at the upcoming Game Awards, so make sure to tune into that!
In the meantime, be sure to head over to our store for all the latest gaming deals. There's plenty of options here for your Christmas gaming sessions!
Sign up for our newsletter from the website.
Instagram: Go2GamesShop
Twitter: Go2Games
Youtube: Go2Games.com
Facebook: Go2Games.com
Store: Go2Games.com